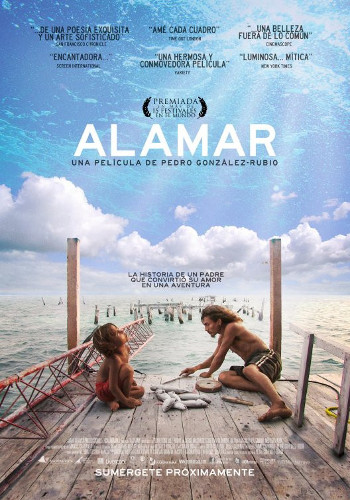 Alamar is stunning in both its beauty and simplicity. A man teaches his son the rhythms of a life in relationship with nature and the sea, all the while forging their own relationship before the boy returns to live with his mother in Rome, thousands of miles away. The father is a subtle teacher, infusing knowledge via the everyday activities of making shelter, fishing, swimming, eating, watching birds, and enduring storms. It resonates on the deepest of human levels, both in the story and the method of filming. There are no special effects or fancy cameras, even lighting the darkness is eschewed, highlighting what is essential and precious: life as it IS.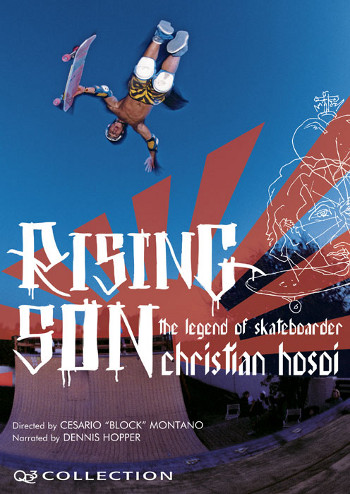 Rising Son – Christian Hosoi was the talk of the skateboarding world back when I was a young thing. He was a natural, possessing great style and mad skills. He won many a competition and held world records for his amazing, never-before aerials. With his skill and fame came a lot of money and very little supervision from his parents. As you might imagine, this eventually led to his downfall, with drug use becoming more important than his performance on the board. Thankfully, there is redemption and a whole lotta awesome footage of Hosoi and his contemporaries doing what they do best. This veiwer was awestruck.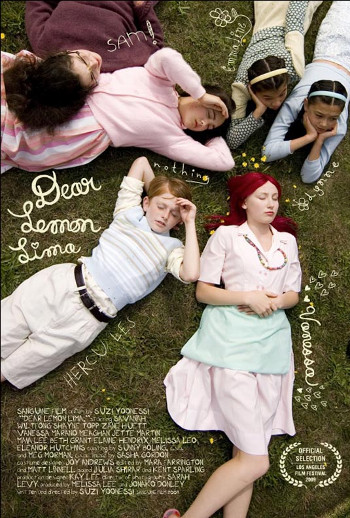 Dear Lemon Lima – Vanessa is a fish out of water, recently dumped by her boyfriend, yet still madly in love, she must find her way through the labyrinthine perils of being an outcast in a private high school where he is at the top of the pecking order. She's there on a minority scholarship for the Yup'ik heritage she scarcely acknowledges, yet is forced to embrace when she is named the only freshman team captain for the Snowstorm Survivor Competition. In defiance of convention, Vanessa chooses a troupe as unpopular and misunderstood as she.  After tragedy befalls the team, she learns the meaning of true friendship and finally begins to embrace her heritage in hopes of an underdog win. A marvelous story, rich with detail, and Colleen-style quirk. Beautifully filmed, as well, though the one disappointment was learning it was shot in Washington and not Alaska, where the story takes place.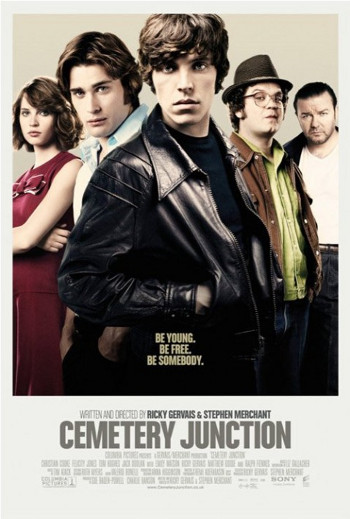 I was a tad nervous to discover that Ricky Gervais co-wrote and directed Cemetery Junction, but I'd already started and stopped several others, and figured one more wouldn't hurt. Thankfully, he (and Stephen Merchant) did a terrific job of capturing three young friends at a crossroads in their life, on the cusp of manhood, if you will, circa 1973. Though it is not a comedy, it had some very Gervais-like funnies in all the right places and a pretty nuanced story. It's got a snazzy sound track, too.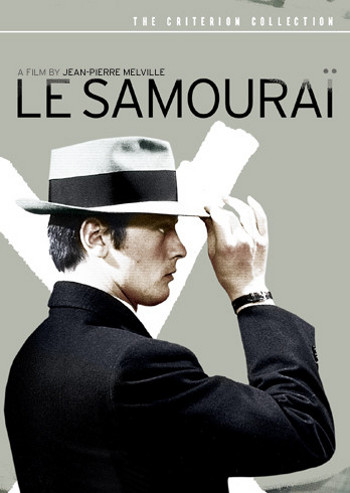 Le Samourai – Oh dear, the opening scene, were I actually keeping track, is likely the most beautifully framed I've ever seen. And that bird chirping! Ooh la la! There isn't a lot to this story, in that fine French way, yet it is wholly captivating and had me on the edge of my seat. Jef is a contract killer who fails to make a clean getaway and is brought in by the police. He is released, but they still believe he is their man, and the men who hired him are less than pleased that he's left a trail. It's a bit of a cat and mouse game, with Jef trying to keep the police and the men who hired him at bay. Who will prevail?! Also, for fellow car lovers, this fil-um is chock-a-block with dazzlers. Here is proof and an awesome resource to peruse, the IMCDb, eek!
Men Who Swim – Friendship. Belonging. Purpose. What are we without these elements in our life? Dylan struggles with all three, doing his best to cope and make ends meet in his newly adopted home of Sweden. Everything begins to change when he joins a middle-aged men's synchronized swim team. Yup, you read that properly. It's a poignant look at the individual as part of a collective, success and failure, and that ever present struggle for meaning in our lives.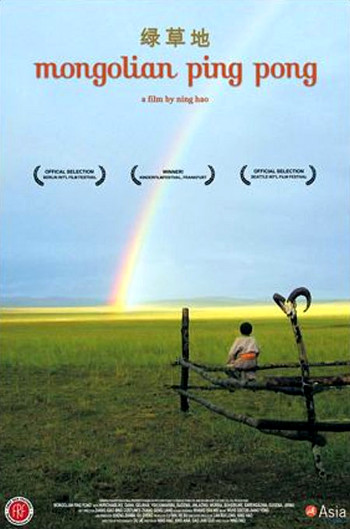 Mongolian Ping Pong – Imagine never having seen a ping-pong ball. Imagine living in a place so removed from modern society that no one you know has ever seen one either. When Bilike finds a ping pong ball floating in the river near his home, the mystery captivates the boy and his two best friends, sending them on adventures, sometimes fraught with danger, near and far. They consult friends, family members, even scholarly lamas to uncover the mystery of the little white ball. It is fascinating and endearing and a little heartbreaking, with beyond picturesque Mongolia an integral character in the story. It is also an intimate glimpse into the quotidian of Mongolians. Tending the herd. Spinning wool. Riding horses. The gradual creep of modernity and innovation and society. Then the final scene, when the secret is revealed? Magic.