You are currently browsing the monthly archive for June 2013.
I want to sing like the birds sing, not worrying about who hears or what they think.
Rumi
Tags: Quoting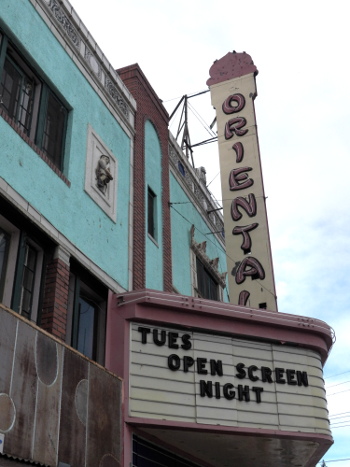 Hello from Colorado! I've been there and back again, a full dance card with not nearly enough slots for everyone and everything dear to me. So I pick and choose and hope not to offend.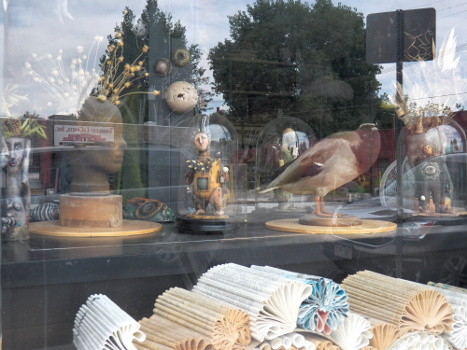 I took this photo and the one above at 44th and Tennyson, a gem of a neighborhood with many a fine place to eat (I had really good pizza and spumoni gelato at Parisi's), sweet and curious shops, and that bit of old that always sends my heart singing.
At Washington Park now, and this Red Winged Blackbird sang its heart out for me.
The hubster grew up across the street from the park, so it is always fun to return and see it from his childhood eyes. He darts about with enthusiasm, gesticulating and speaking rapidly, showing me his his favorite trees and hiding places and soccer fields. It's like he's just returned from play and more than twenty years has not elapsed.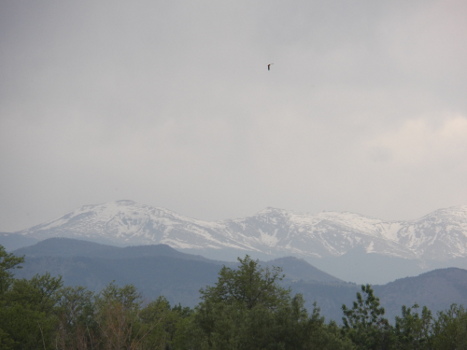 Though much has changed, the essence of the park remains the same, with soft stone faces and the snow capped peaks looking down on boisterous children, runners, and scores of of people making new memories.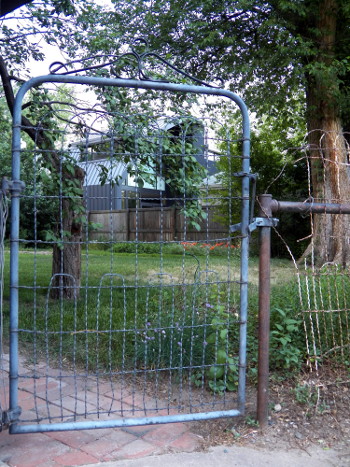 This is the gate to his best childhood friend's yard. We stood reverently while he reminisced of epic Star Wars battles, mischief, and fun. It's much smaller than he remembered but no less special.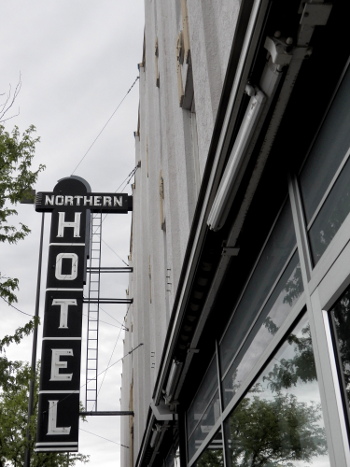 The hubster and I met in Fort Collins and spent much of the first two years of our time in and around the city. This is College Avenue.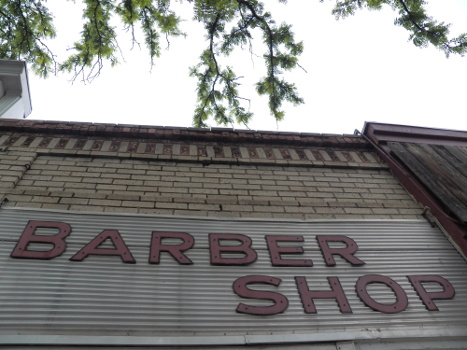 It has its own fine patina and scores of new places, too.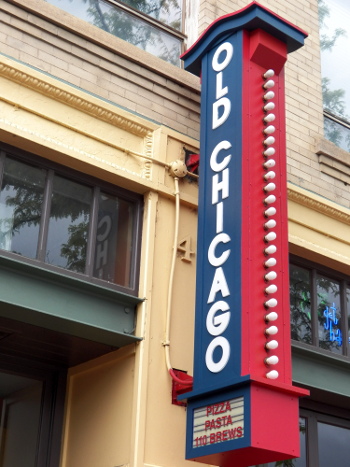 Old Chigago is the site of our first date. I wore a denim skirt and a cream colored blouse with Indian Head Nickel button covers. He wore rolled up jeans, a rugby shirt, and the most dazzling smile.
Stopping for coffee at the new-to-us Bean Cycle and Wolverine Farm. We sipped fine beverages and bought a lovely book.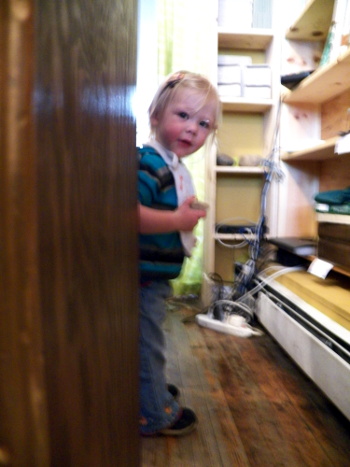 I made a friend there, too. Peek-a-boo…
Tags: Colorado, Fort Collins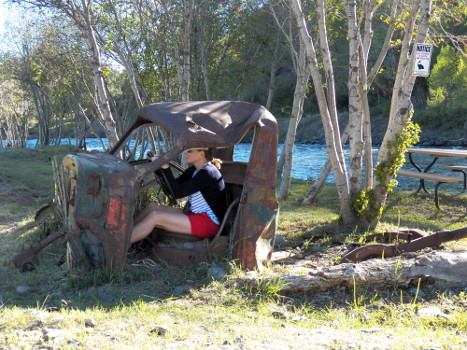 Throw your dream into space like a kite, and you do not know what it will bring back, a new life, a new friend, a new love, a new country.
Anais Nin
Tags: Quoting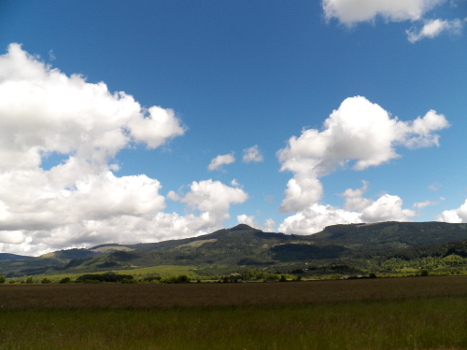 You who never arrived in my arms, Beloved,
who were lost from the start,
I don't even know what songs would please you.
I have given up trying
to recognize you in the surging wave of
the next moment.
All the immense images in me —
the far-off, deeply-felt landscape,
cities, towers, and bridges, and unsuspected turns in the path,
and those powerful lands that were once
pulsing with the life of the gods–
all rise within me to mean you,
who forever elude me.
You, Beloved, who are all
the gardens I have ever gazed at, longing.
An open window
in a country house,
and you almost stepped out, pensive, to meet me.
Streets that I chanced upon,
you had just walked down them and vanished.
And sometimes, in a shop, the mirrors
were still dizzy with your presence and, startled,
gave back my too-sudden image.
Who knows?
Perhaps the same
bird echoed through both of us
yesterday, separate, in the evening…
Rainer Maria Rilke
Door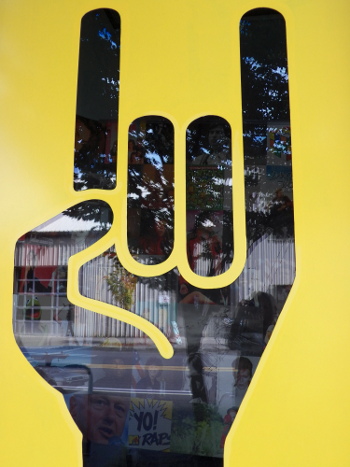 Yellow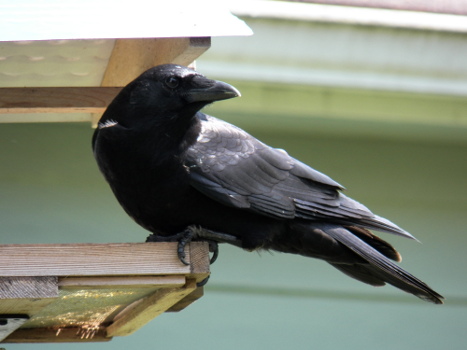 Breakfast
Sweetness
"Make something pretty while you can."
…
One Community is a monthly photo project in which participants photograph their homes and community with a theme in mind. The theme varies by month. The goal is to both showcase similarities and differences in our communities worldwide – and bring us all closer together in understanding through art.
Kelli lives in New Jersey with her dog, Willie Nelson Mandela, and her boyfriend, Dutch. A native Arizonan, she is enamored by the lush landscape, and looking to build community. She is a novelist, public health advocate and United Methodist. She blogs at African Kelli.

Sarah is a life-long Missourian who shares her home with her husband, one (soon to be two) son(s), and an old, grumpy dachsund. Like every good Midwesterner, she can (and will) talk to you at length about the weather. Sarah blogs at:Beauty School Dropout.
Rebekah lives in Kilkenny, Ireland with her husband. An American by birth, she's discovering what it means to be an expat on the Emerald Isle. She blogs at: Honeysuckle Life.
Kara is a cheerful nerd living in downtown Phoenix, AZ with her law-studying husband and an anxious pound puppy. She works full time in the mental health field but in her off time enjoys sunshine, great food and the occasional craft beer. She blogs at:Sunshine Cupcakes.
Stephanie is a lifelong Wyomingite with ranch girl roots.  She has her own marketing and graphic design business, and in her free time, she enjoys knitting, fishing with her boyfriend, and team roping.  Her blog is Now I Can See the Moon.
Tags: One Community