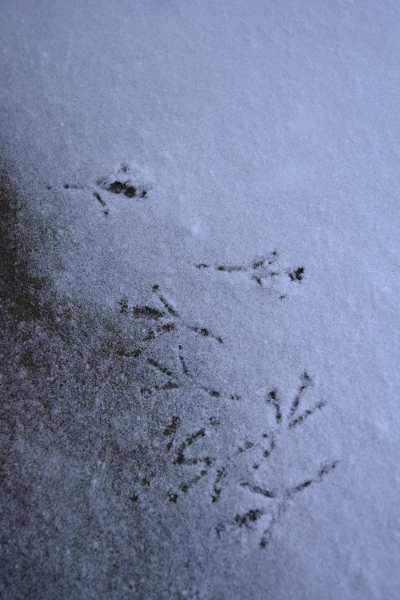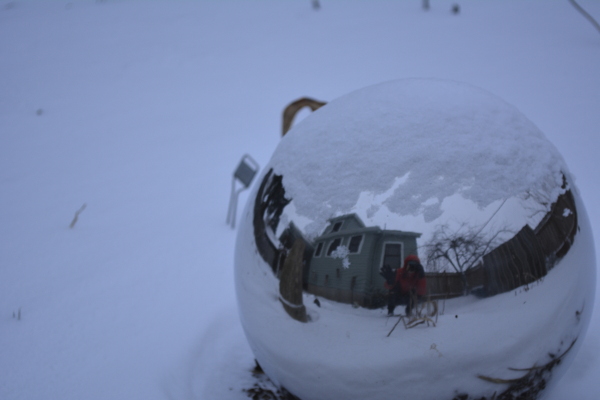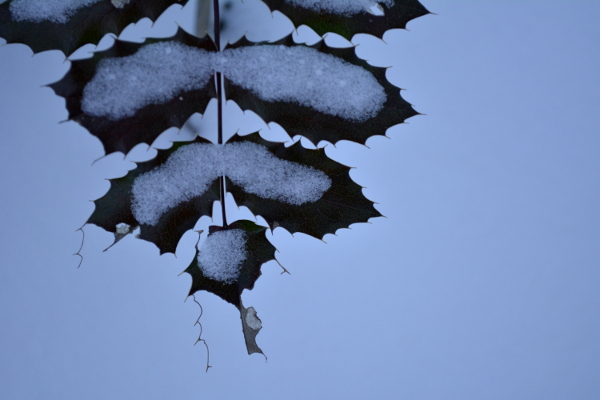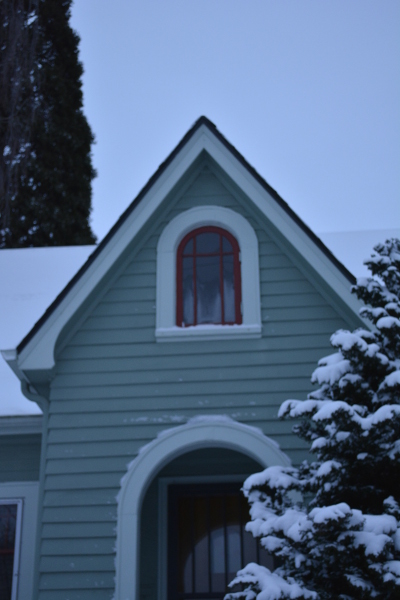 Happy Snow Day, Portland! And for everyone in the country with heaps and tons and more and more and more snow than you ever care to see again in your lifetime, my apologies. For the first time since we moved here from Denver fifteen years ago, I am happy for this snow, even asked for it to come. I will take any bit of moisture at the moment. It's been so very dry here that I often feel like I am back in Denver, with static electric hair, shocks in stocking feet, and genuine sunrises and sunsets, not just the hours where the clouds diffuse slightly more light before going darker still.
I got up early to go out in the quiet, me and the birds, mostly, and a few paw prints out in the side yard. I walked down to the park, snow a pleasant crunch under my feet. There were a couple of sledders getting ready to enjoy the hill, and I wished for a sled myself. Back home to shovel the walk and eat hot from the oven homemade sticky buns that I started last night, though they turned out a tad too sweet.
Oh, and the sun's just popped out of the clouds! Time for more pictures!
May you have a marvelous day…