Happy Pi Day, peeps! What's shakin'? Oh, it's a hodgepodge today, starting at the front door. If you've been here a while, you know that I made this fused glass piece to keep the prying eyes of strangers out of my house. At least through the front door, as I am a blinds open kind of person, so much of our life on the main floor is rather fishbowl-like.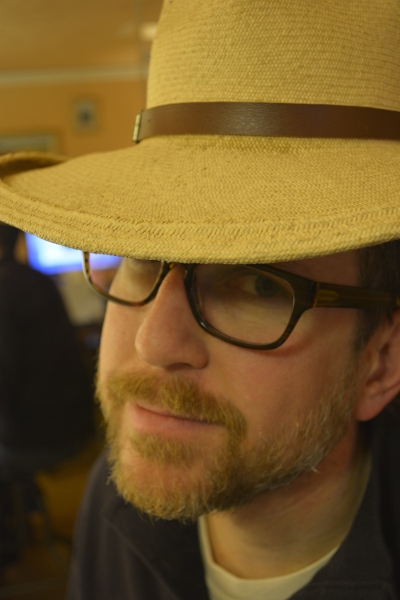 The hubster does not like having his picture taken, but I make up for it with mad kitchen skills, copious cuddles, kisses, and such-like. He is sort of wearing my hat.
Cloud monster belching!
The Oregon Grape is blooming. It smells heavenly!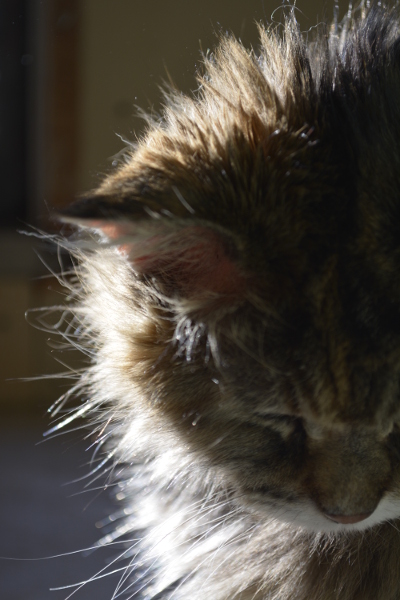 Thank you for your concern about Paris. She continues to be wobbly. The new state of affairs, I suppose, but is just as sweet, soft, and purr-y as ever. Good girl!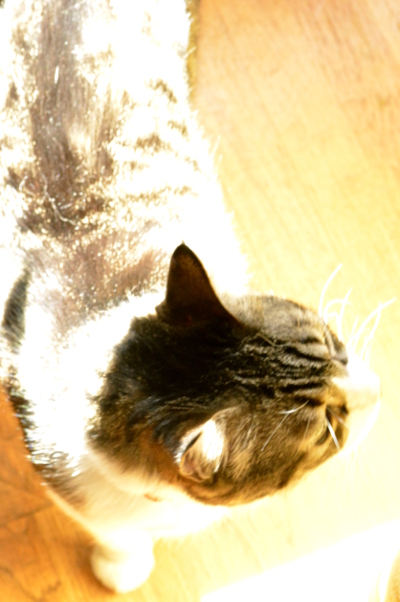 Milo in bright light. He is as cuddly and sweet as ever, too.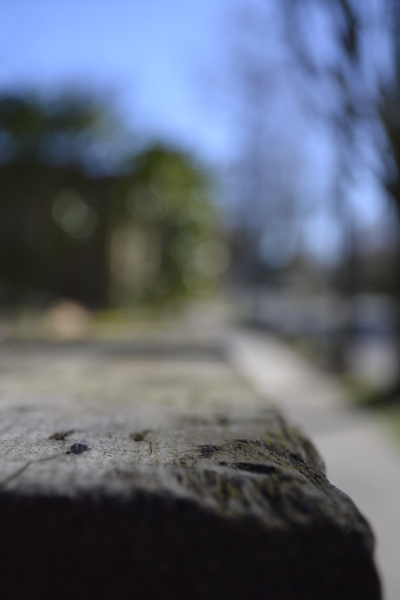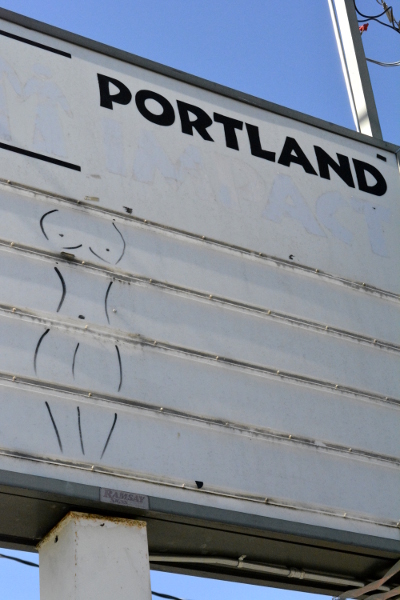 I normally find the work of taggers akin to dogs pissing on bushes, but this, I like.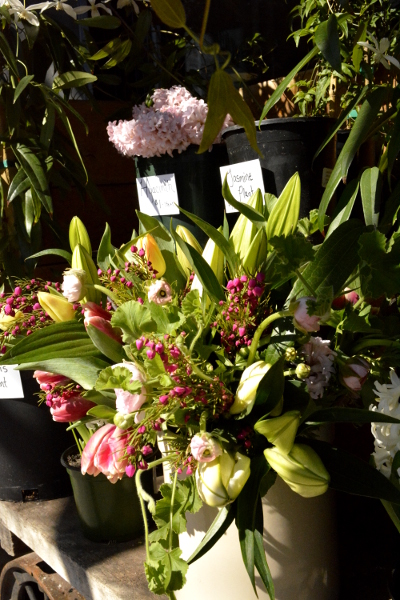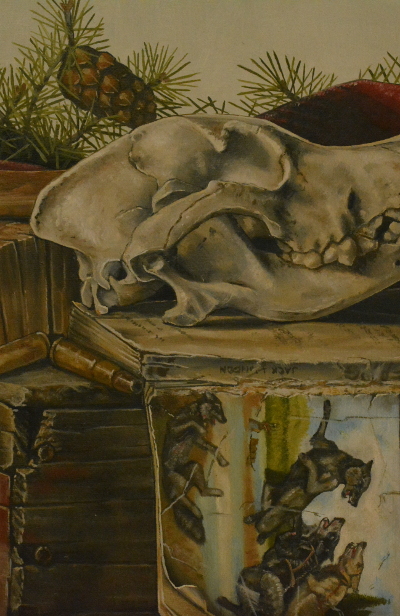 Detail of White Fang, by Hickory Mertsching. Part of a series of paintings currently on display at the Stumptown on Division. Wowie-zowie are they gorgeous!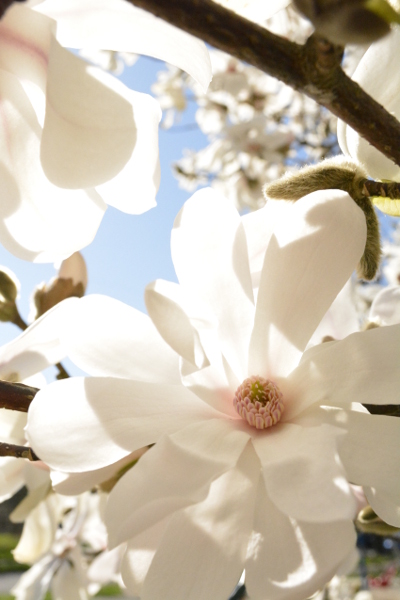 The magnolias are blooming!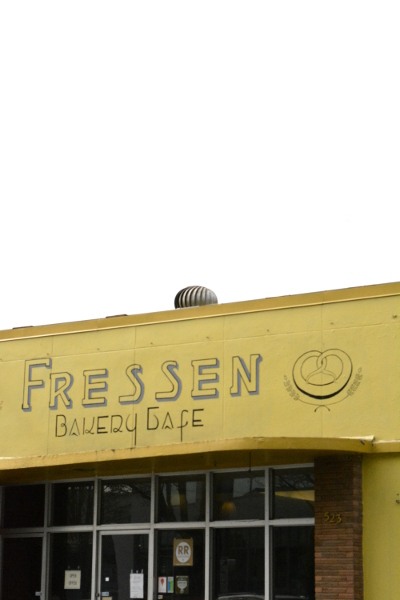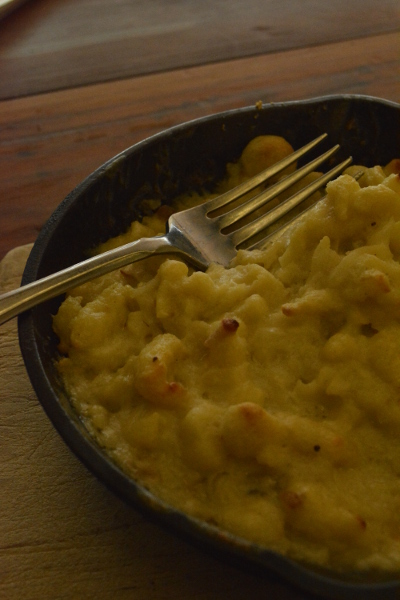 A leisurely lunch at Fressen. Spaetzle with Kraut, a small salad, and almond cake. And the floors! Golly gee are they gorgeous!