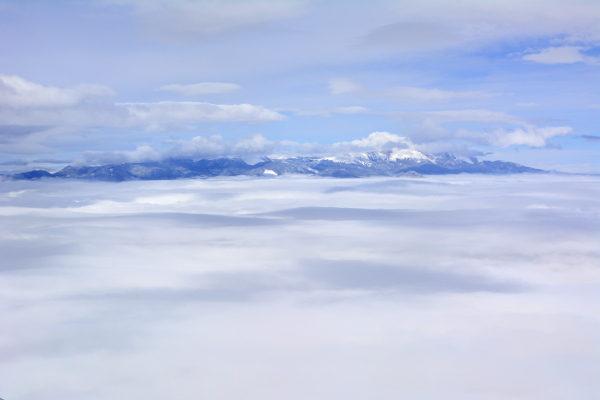 Pike's Peak floats among the clouds…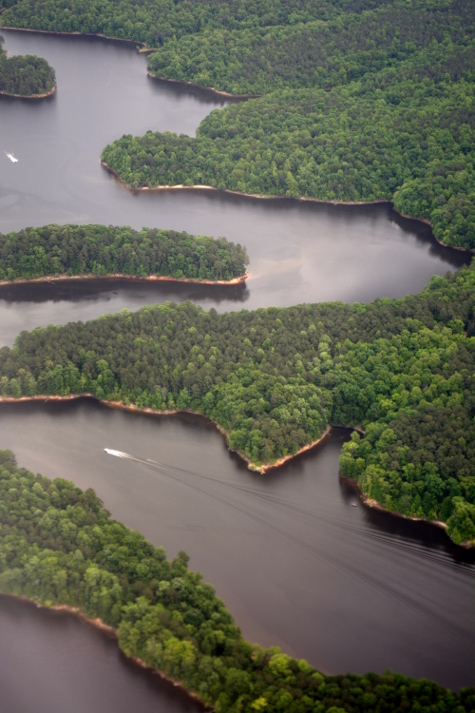 Off to Raleigh (Walter the namesake pictured above), North Carolina for a little work and R & R of the pleasantly green and humid variety. I have never been so gobsmacked by a tree canopy in my life, dear peeps, even after sixteen years in the Pacific Wonderland of Oregon. That is saying something, y'all!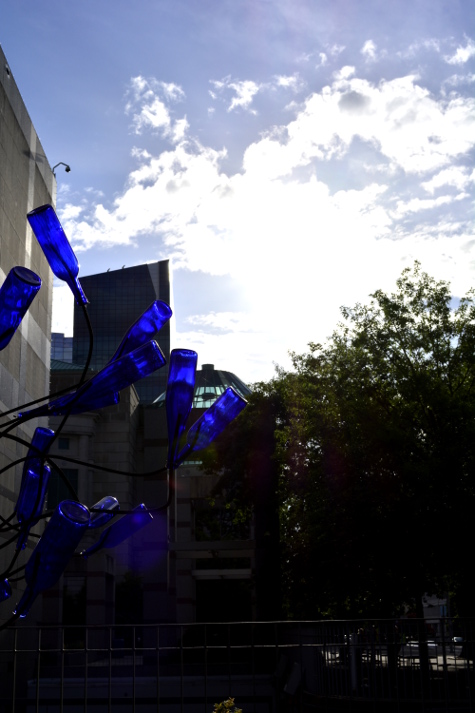 Not having traveled much in the South, I was thoroughly delighted by the place. I have never seen such diversity (black, white, Muslim, Asian, Indian, Latinx, LGBTQ!) and was SUPER grateful not to witness any overt bigotry or racism. I've been sickened by more Confederate Flags in the West than in Raleigh, and in case you're wondering, we didn't see a one. Progress! Raleigh seems to have made great strides, with many a sign boasting "Y'all means ALL!" and other forms of welcome. It made my heart happy!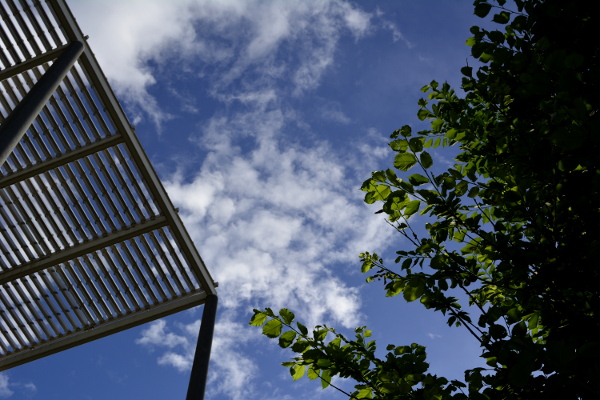 Another reason to be happy – our super conveniently located digs, walking everywhere in this post and logging more than twenty miles over the course of our stay!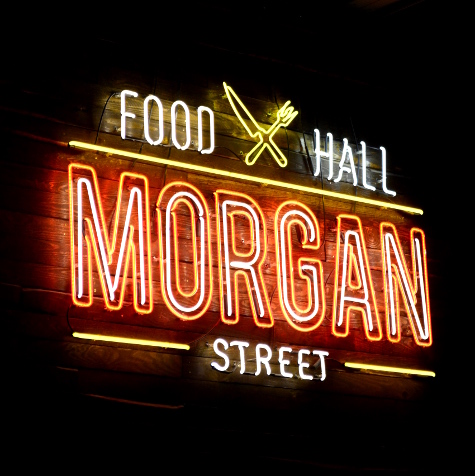 Morgan Street Food Hall – a mad collection of  bomb-diggity food truck-style vendors – indoors and out of the weather. The Food Court of my mall strolling youth taken to great heights.. Yup.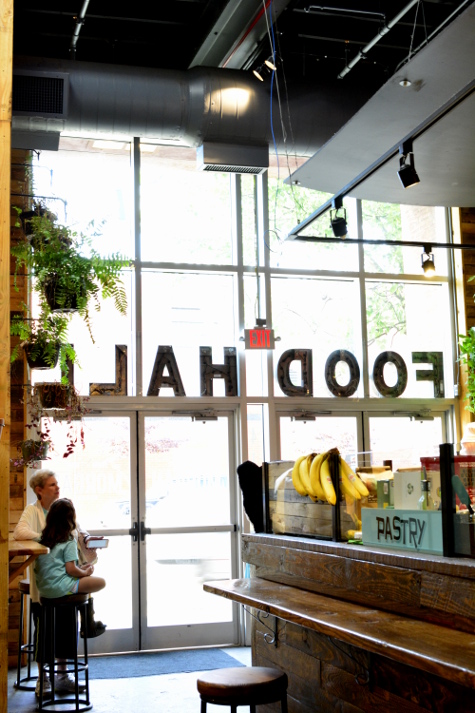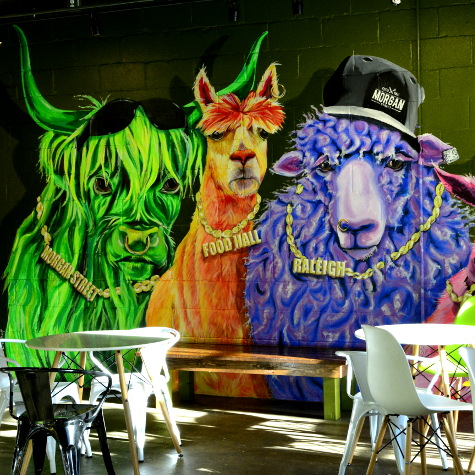 Great art, too!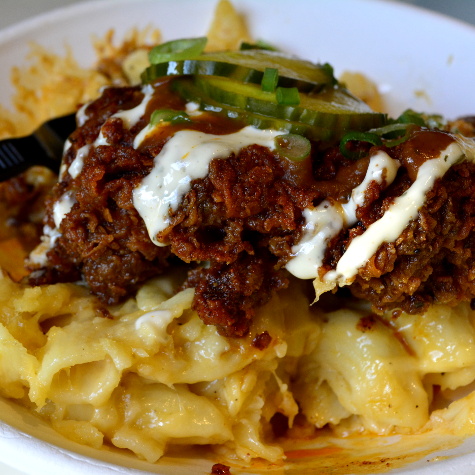 O M G – the Hot fried chicken and mac bowl at Iyla's Southern Kitchen was ALL the things with perfect pickle slices on top. Not pictured: the hubster's shrimp and grits – the best we've ever tasted!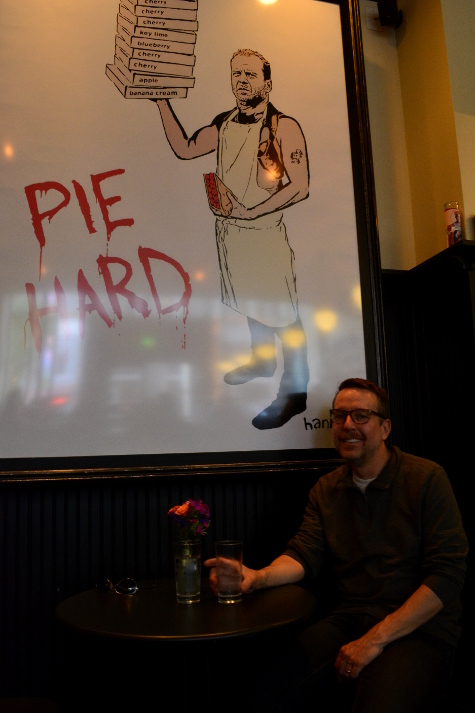 Bittersweet – we tried the Paris Fizz and Strong island and were not disappointed!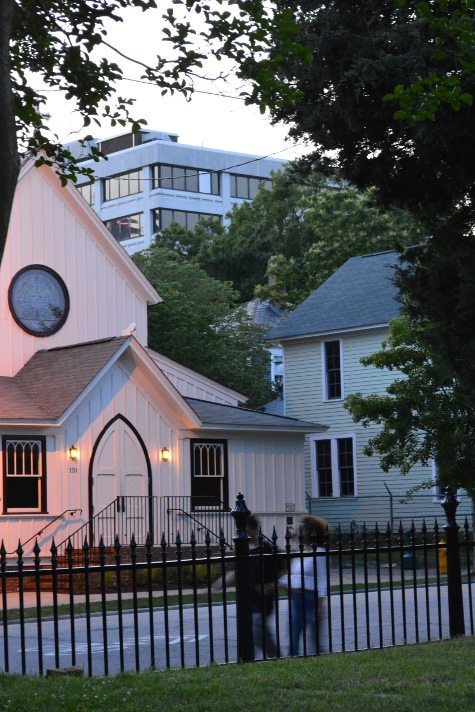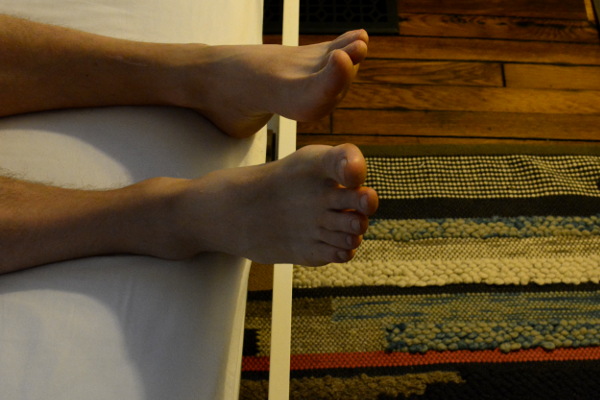 Short bed. Warm night.
Porch coffee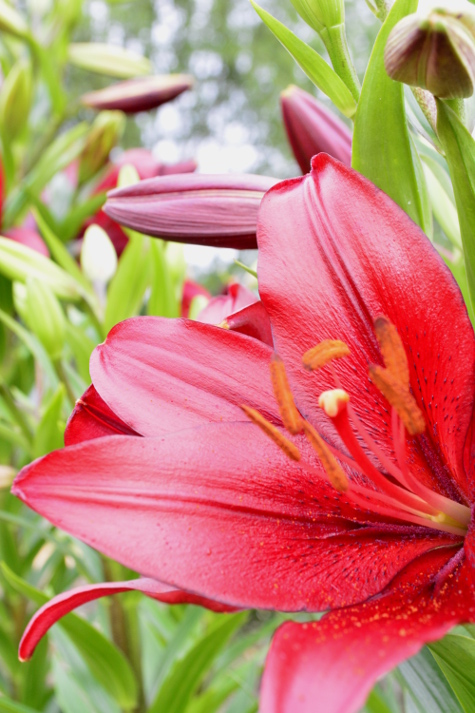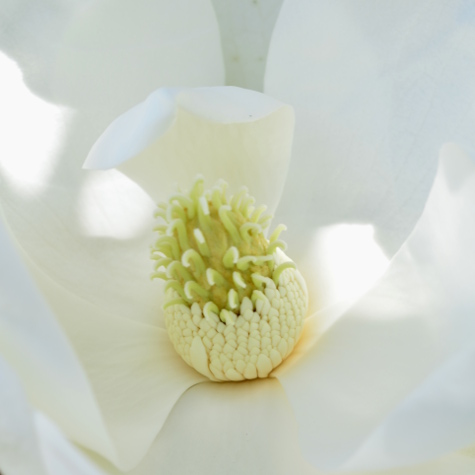 The finest aspect, by far, had to be the humid green, positively redolent of jasmine, magnolia, and rose. How lovely to have spring rain without the cold, too, as I had grown so accustomed to in Portland, frequently lamenting the need for a turtle neck well into June!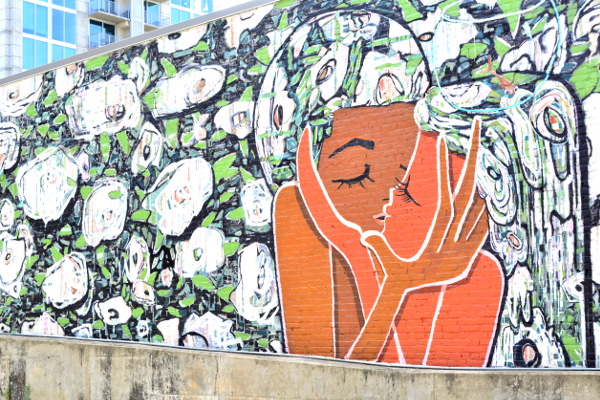 We also learned about the tomato and vinegar BBQ divide, and while the meat was perfectly cooked at Clyde Cooper's (and piled sky-high!), the super tang of vinegar had us falling firmly in the tomato camp.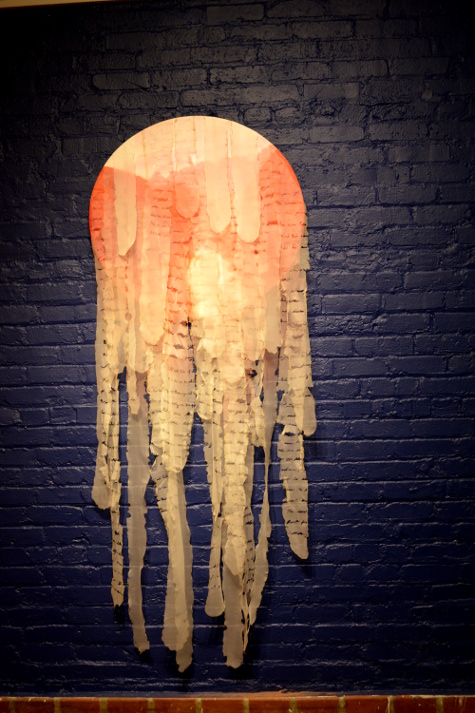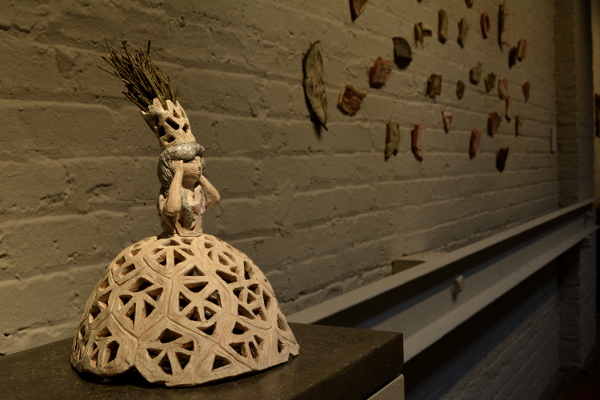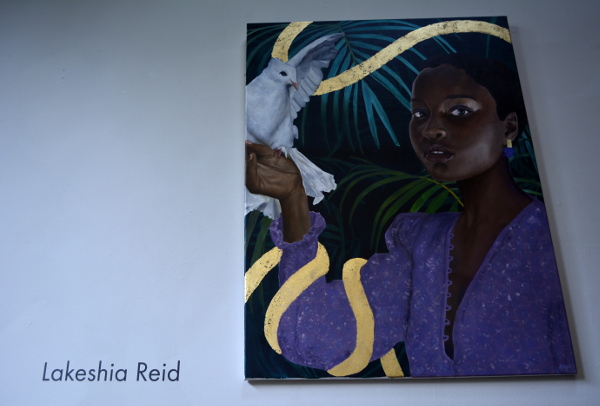 Saw some pretty talented artists' work at artspace. Bought a lovely piece, too!
More Friday…