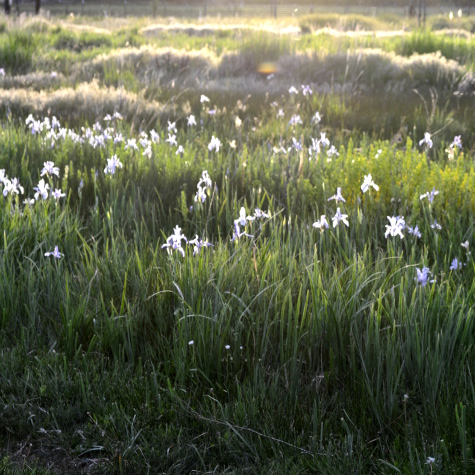 New sage growth filled the air with its intoxicating scent and had the hubster and I swooning.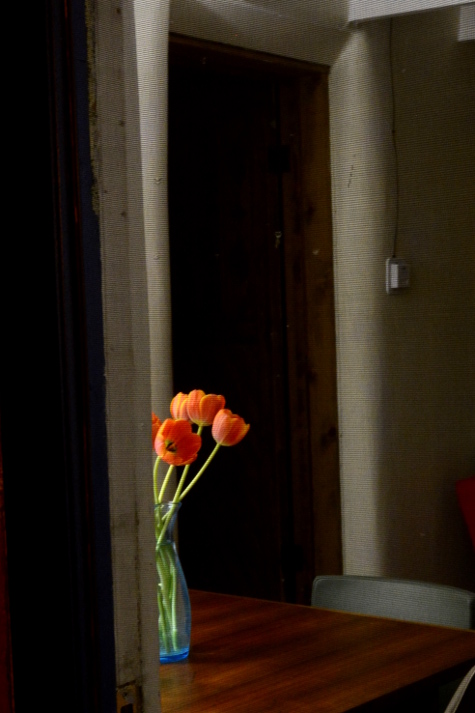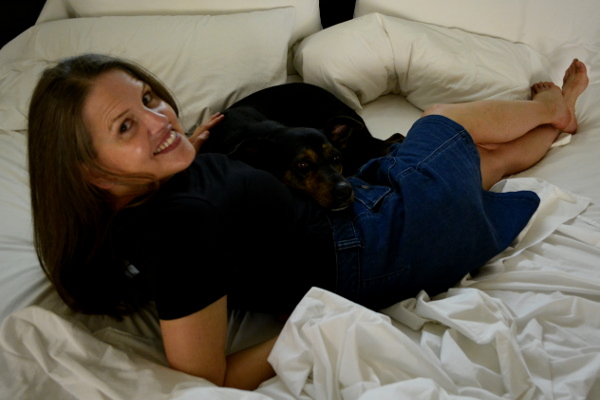 Our wonderfully cozy digs (and sweetest dog, ever). Greg and I have never been so enamored with a rental, envisioning, were it to come on the market, how we would make it our own.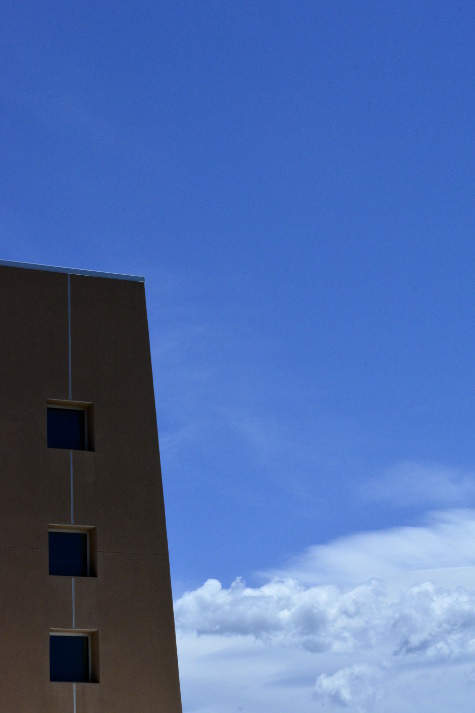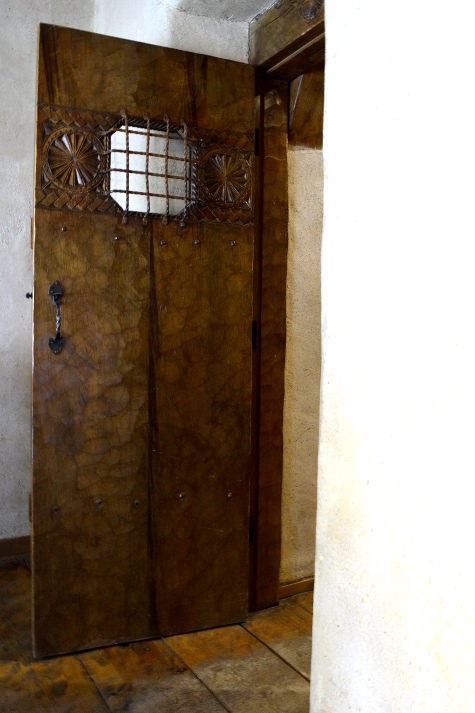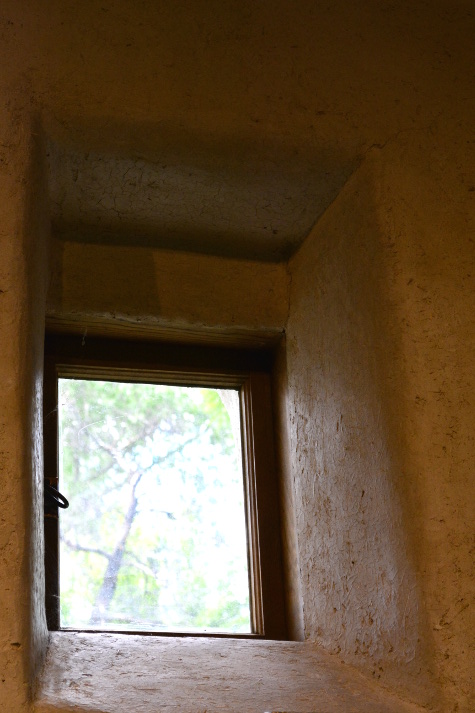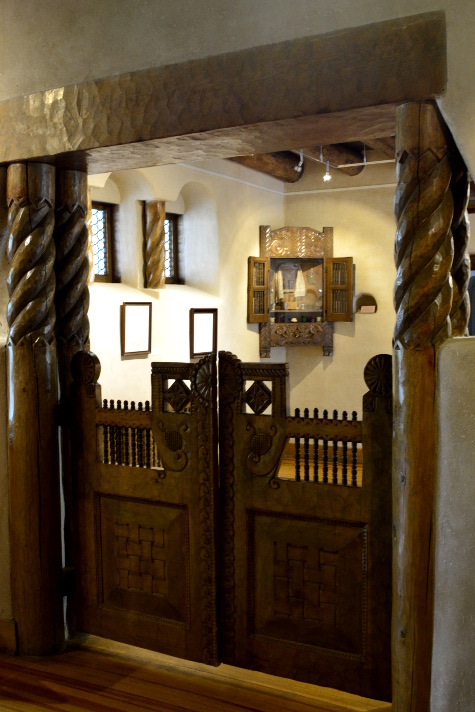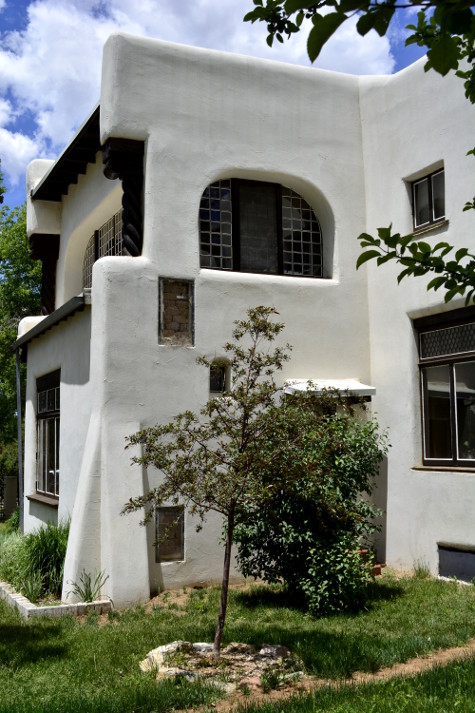 The Taos Museum of Art at Fechin House. Every bit of the woodwork hand carved by Nicolai Fechin (feshin) in the first half of the last century. My photos pale in comparison to the in-person beauty. The artwork was pretty stunning, too, featuring Marjorie Eaton and Juan Mirabal (student and teacher to one another).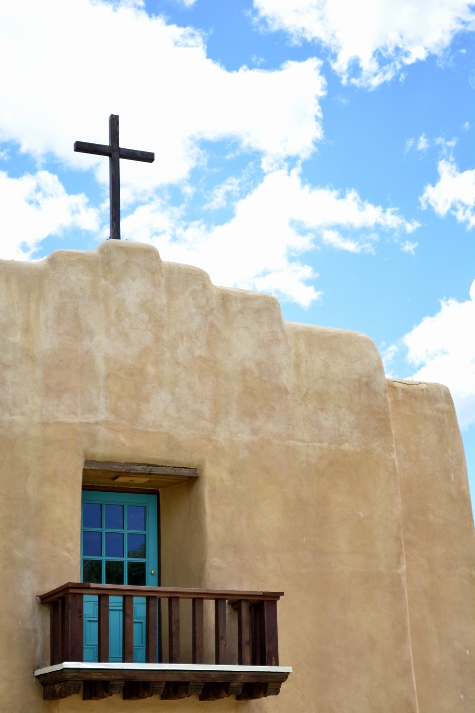 Well worth walking to their our of the way location on Kit Carson, tea.o.graphy serves and sells a stellar selection of tea. I also bought a fantastic mug with an old school pick-up on it, handmade in Taos, of course. If I can't drive the truck of my dreams, I'm gonna drink from its likeness.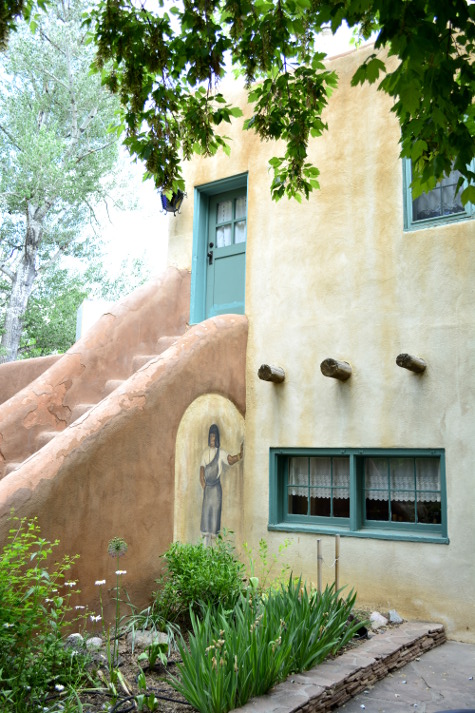 The above two photos are from the Mabel Dodge Luhan house, which was also owned by Dennis Hopper. It has quite the history!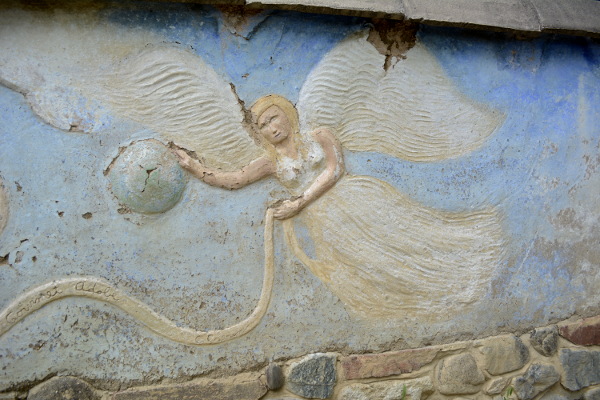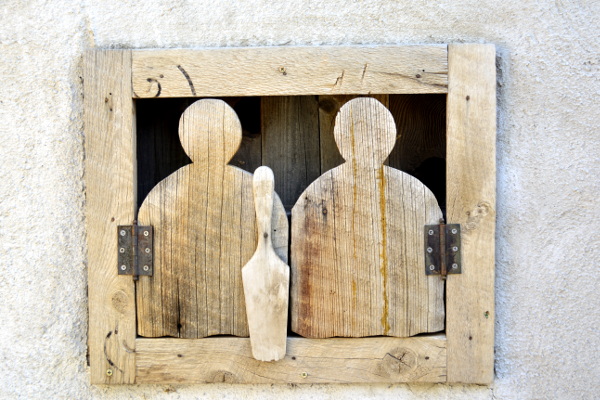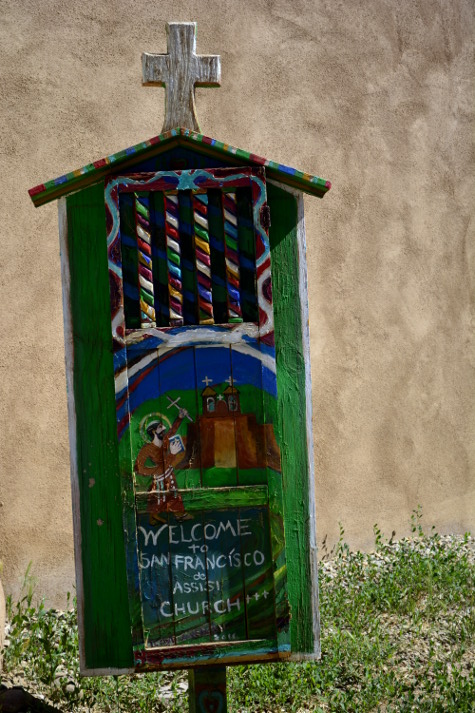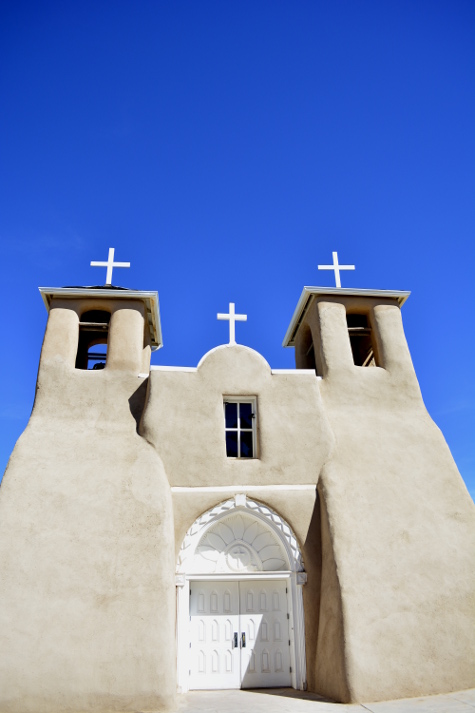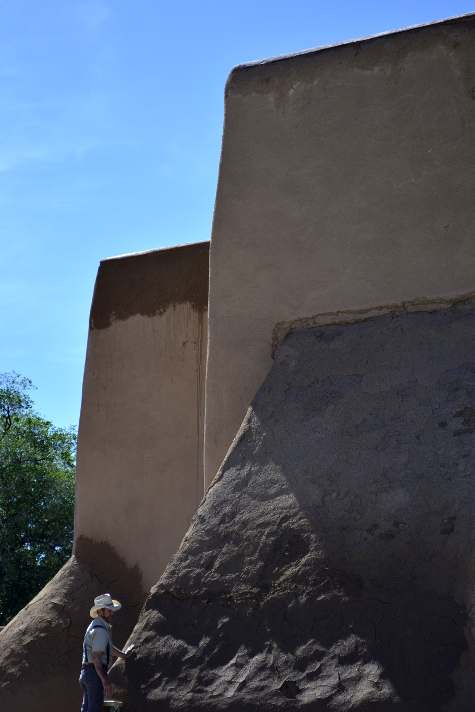 San Francisco de Asis Mission Church
One of the most photographed buildings in the world gets its annual spruce up. How lucky we were to see it in progress. Sad to miss the interior, however. Next time!!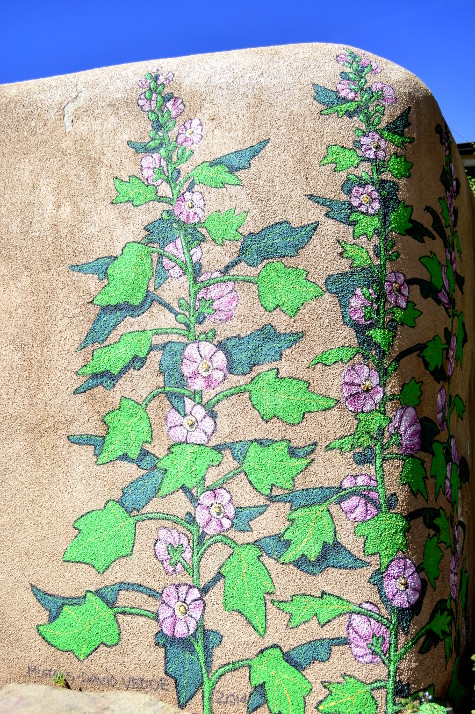 Year round hollyhock beauty! Now that is a thought. We have a massive volunteer in the back yard and a few in the front that I am hoping will bloom this year.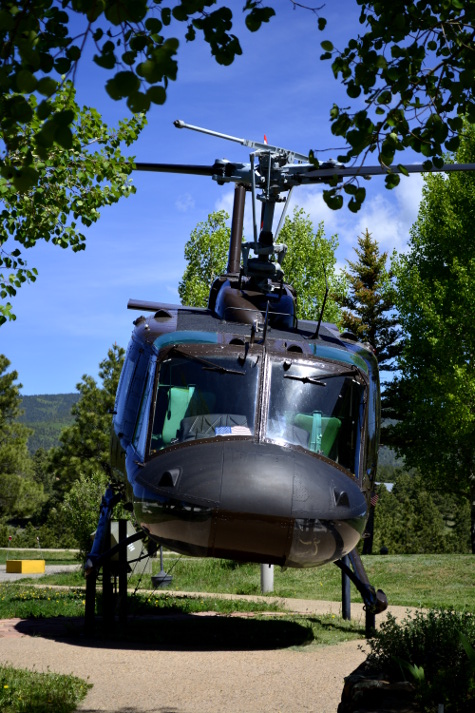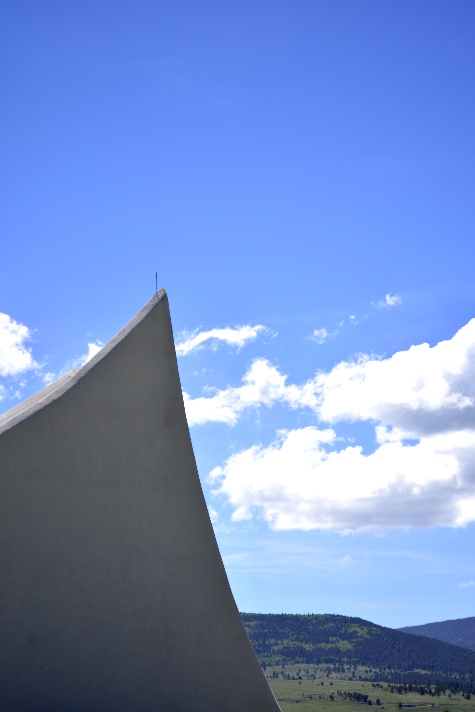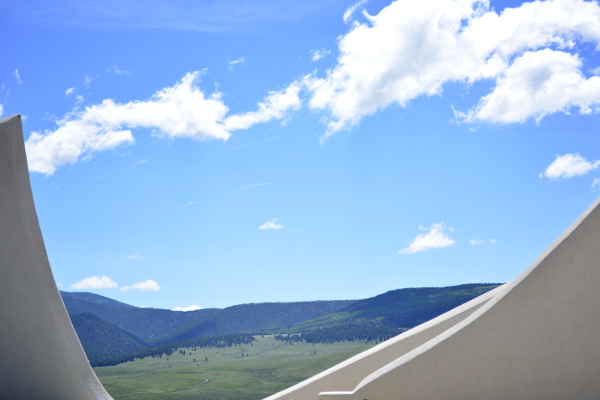 The Vietnam Veteran's Memorial in the Moreno Valley is a humbling and moving space created out of a father's deep and abiding love. Doc Westphall began the memorial after his son David was killed in an ambush in 1968. It was the first Vietnam memorial, dedicated in 1971.
When we were there, the Angel Fire Garden Club was busily and quite cheerfully creating beautiful garden beds on the grounds. I was touched to see such an out of the way place so filled with love for those who gave everything in Vietnam. There is so much good in the world, peeps.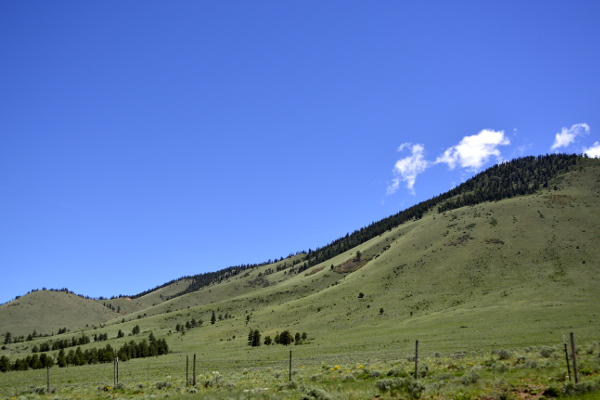 More dazzling green! Our nephew Tyler came for a visit last week, and we chuckled that some poor person might move to Colorado or New Mexico believing this is what spring looks like on the regular.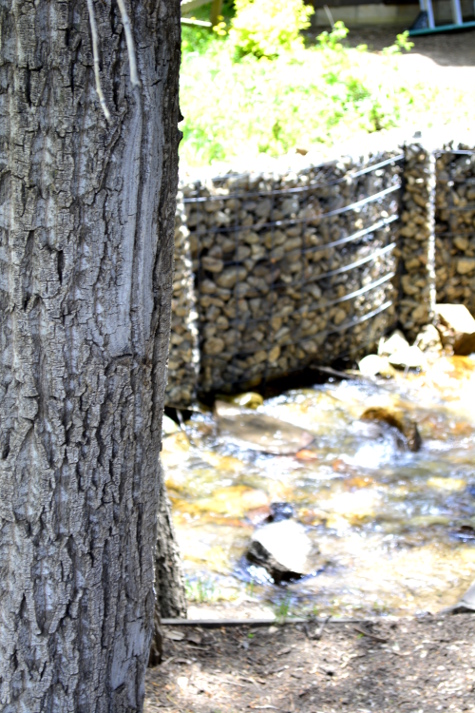 Red River reminds us of Colorado mountain towns of our childhood.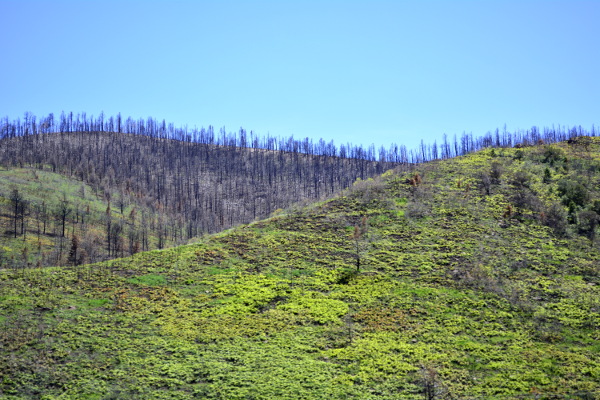 La Veta Pass greening up after last year's massive fire. Hope springs eternal…
A final glimpse from the road, with gratitude for the best way I can conjure to celebrate the start of my 48th year!