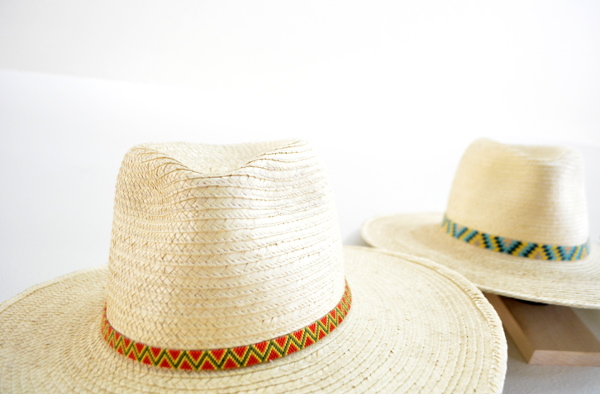 Greg and I bought these summer strolling straw hats a few months back. Fine breezes filter through the weave and can be shaped, via the magic of hot water, any which way. Our only beef was a lack of personality, so I beaded hatbands, officially jazzing them up. Or maybe cowpoked up? Whatever lack I have in ranch vocabulary is made up with their style. Greg's is the one on the left. Each probably took about 20 hours and hundreds of beads to make, so if you'd like to give it a try, get ready to invest some serious time.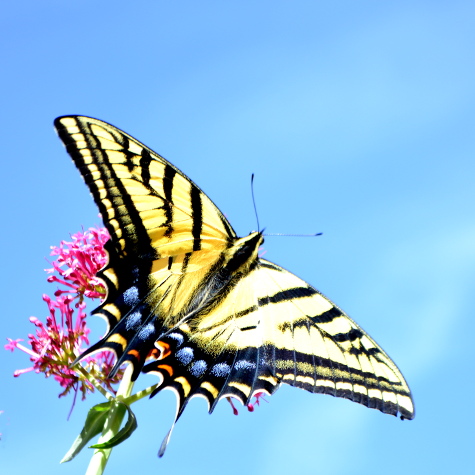 The butterflies this year! Eeek….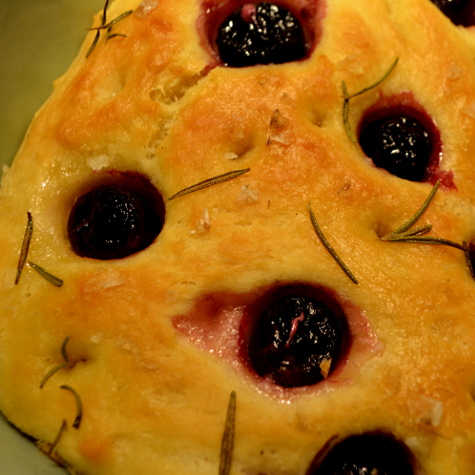 grape & rosemary focaccia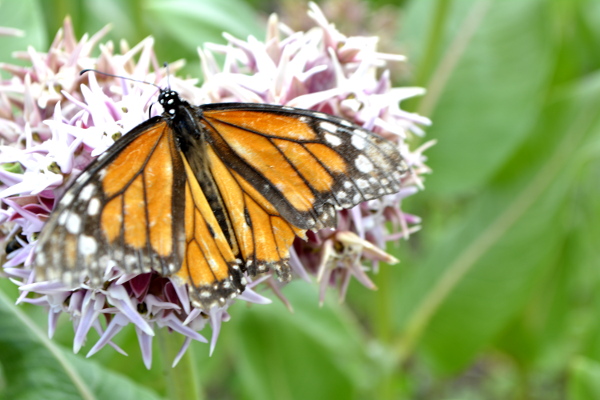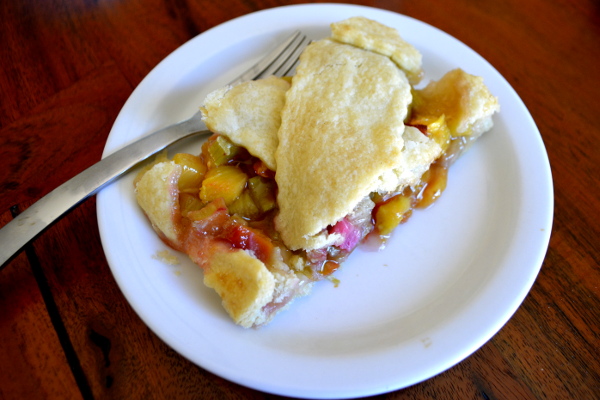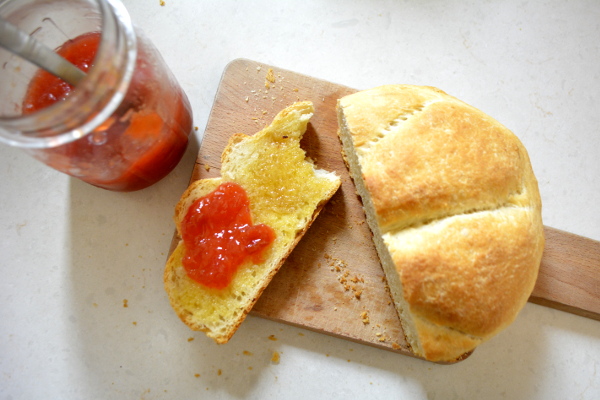 It's peach season, y'all! I made peach rhubarb pie and two flawless batches of jam, beautifully colored by some of the rosiest fruits I've ever seen. Definitely worth all the chopping and sweating over roiling pots. And a note of recommendation, my dear neighbor Barbara, who has decided her canning days are long over, gave me her steam canner. If you don't already own one, I cannot recommend it more highly. Instead of filling a GIANT pot with water to seal your treasures, you use only a few cups! No more heavy pot hassle or jars breaking after bumping into each other. My canning world has been revolutionized.
I smoked more trout and made chowder, adding shrimp and, in one of those sneaky swaps for some of the heavy cream, a pound of cauliflower to the broth, simmering until soft then whirring into oblivion in the Vitamix before adding potatoes and the fish. So delicious!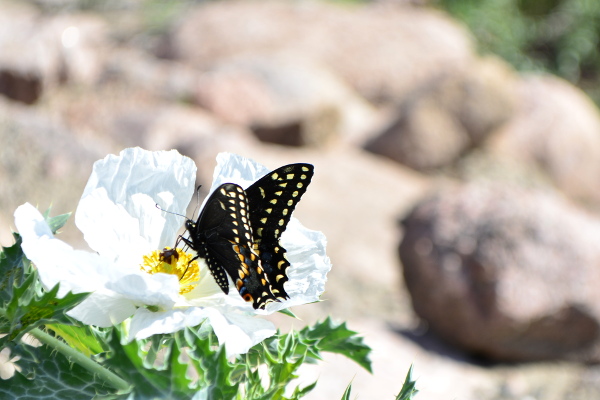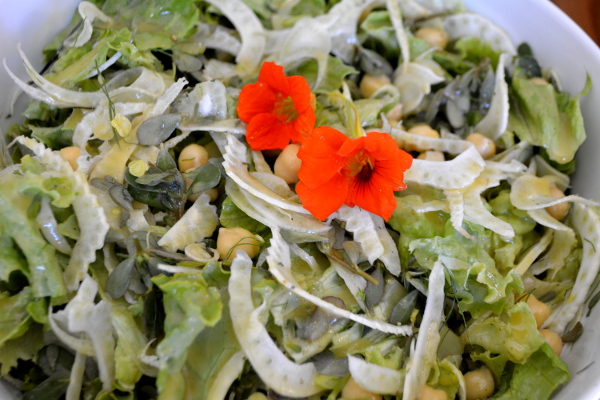 A crazy delicious salad with lettuce, nasturtiums, and purslane grown in our own back yard. Purslane (pictured below) is considered by most to be a weed, but if you've got it growing around your place, give it a try! It's kind of citrus-y and has a nice texture.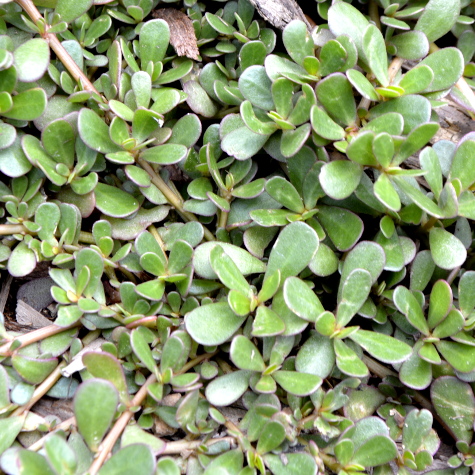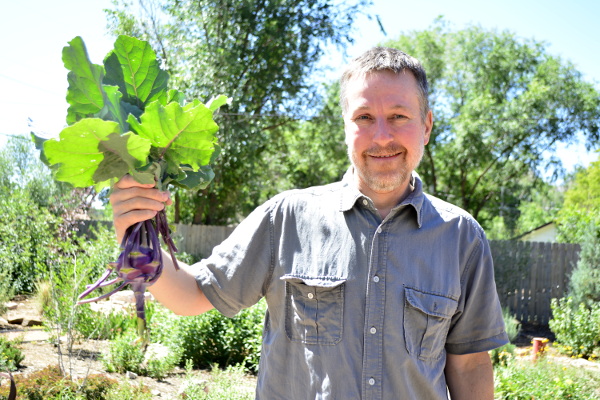 Our first kohlrabi! Such a looker, purple and alien, but so yummy! Depending on your reference, it might taste of broccoli & radish, turnip & potato. Maybe even artichoke. Whatever your tastebuds, it's a delight to watch it grow.
Young bucks….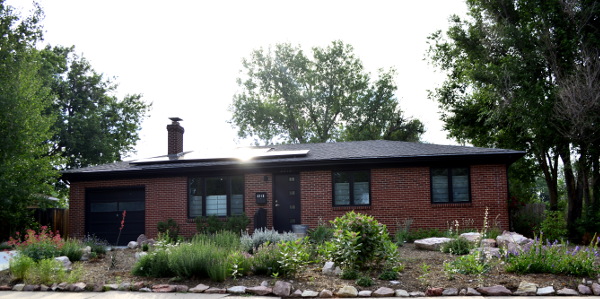 The front garden is in full splendor and the wildlove (mistyped wildlife but am keeping, because duh) is in heaven….