You are currently browsing the archive for the Loving category.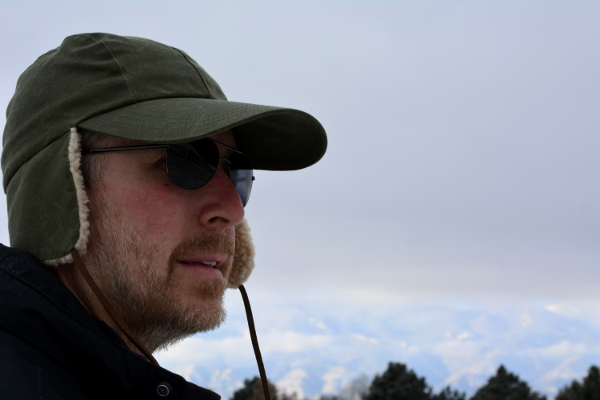 Having somewhere to go is home. Having someone to love is family. Having both is a blessing.
Unknown
Tags: Quoting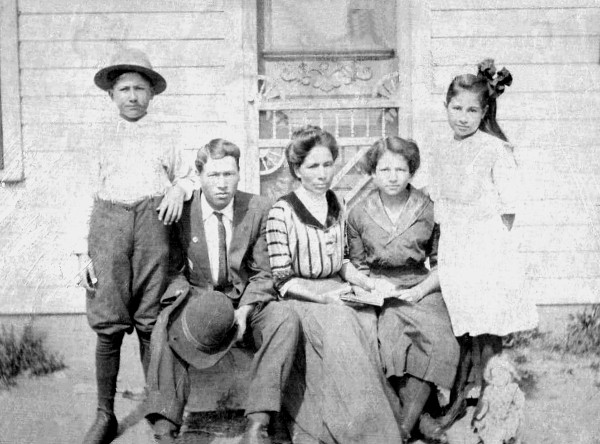 Have you ever felt so drawn to a place that it defies explanation? Round a bend of highway where you have never lived and felt the most incredible sensation of home? That, to me, has always, always been Southern Colorado and New Mexico. For fellow travelers who know where I-25 bends just south of Larkspur to reveal Greenland, this is the where my heart goes positively aflutter. I had always thought it was the anticipation of visiting New Mexico where my Nana lived most of her life, and my Grandpa and Mom were born. It turns out, there's more.
In conversation with my dad last week, talking about family, he casually mentioned that my Great Grandma Tillie was part Comanche – she is second from the right, with her mother to the left, and her siblings Clifford, Henry, and Lula.  Her mother's maiden name was Serna, so I always assumed that part was solely Mexican (or Hispanic or Latina, depending on your persuasion). But, as a Catholic, her family had taken a Spanish name, so it's difficult to know much there was of each in her. But that knowledge!  I am part Comanche! What a delight to think upon my ancient sense of home when rounding that bend. My ancestors of the Comancheria had likely made camp on the very spot.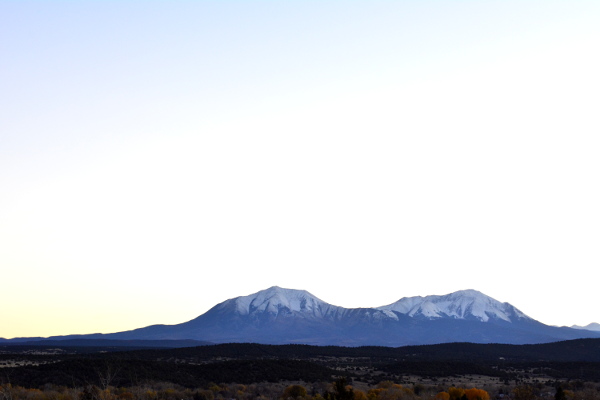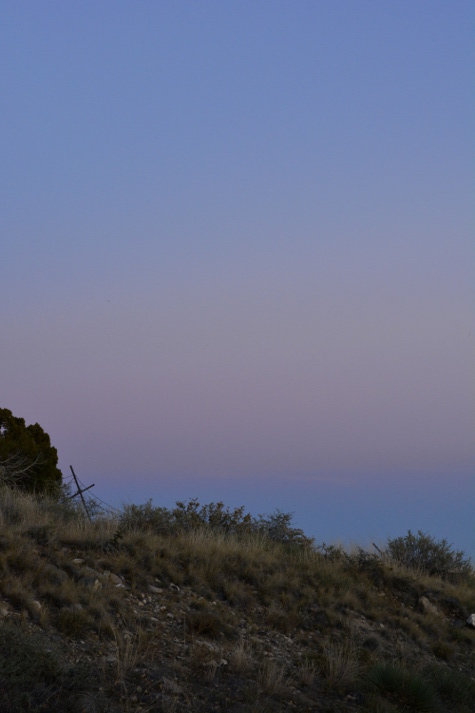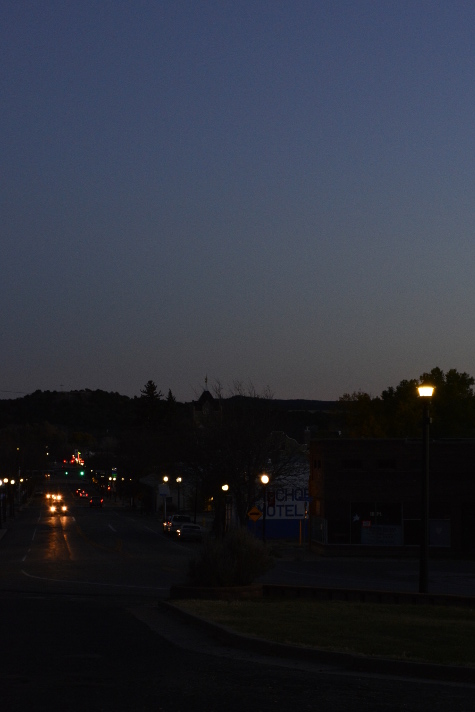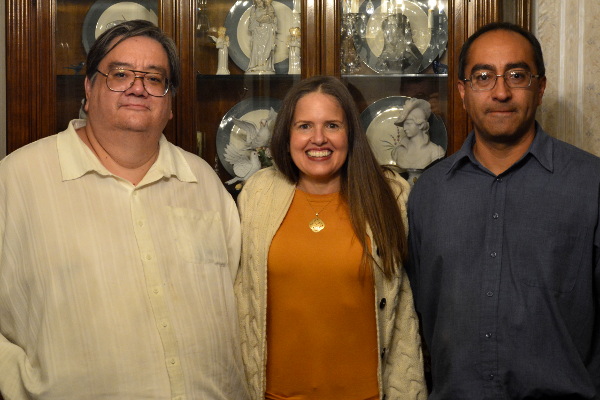 And today's photos, of last Sunday, spent with our cousins Brent and Bronson, sharing more of our history, along with delicious food and even better company and that incredible view of the Spanish Peaks – home to my heart and ancestors, the ancient and recent.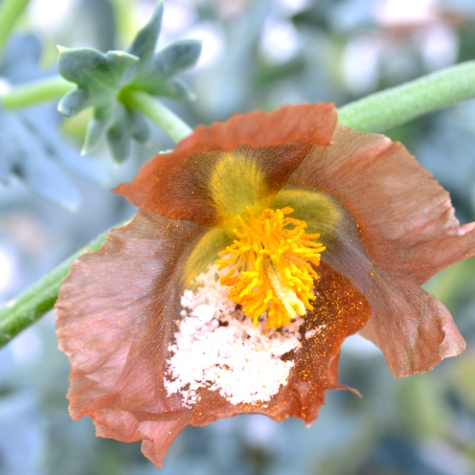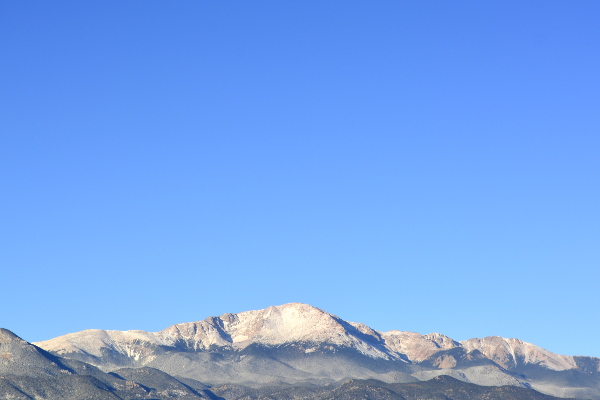 Oh, the chill we've had as of late! But how a pretty frosted landscape makes braving the icy winds worth it.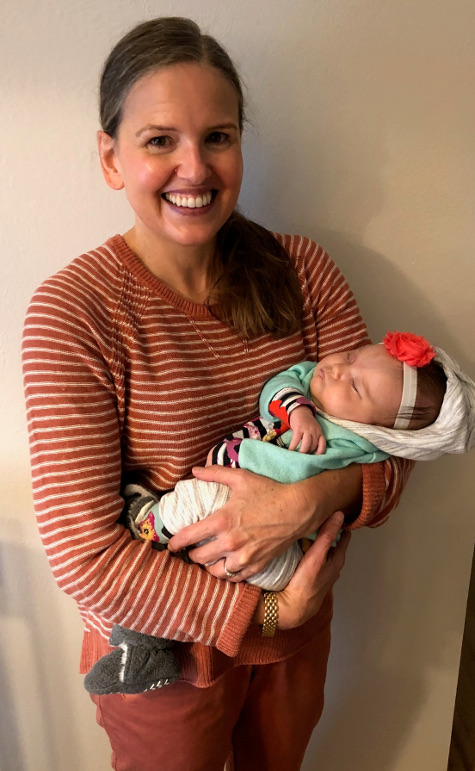 Cuddling with my favorite newborn!
Made this beautiful cheesecake (those are vanilla bourbon apples on top) in celebration of the little one's parents and grammie visiting. I gilded the lily by dousing it in caramel sauce. No one complained.
Tags: Colorado Springs, Pike's Peak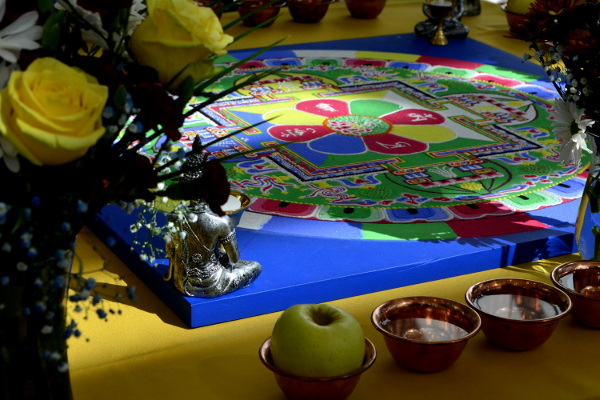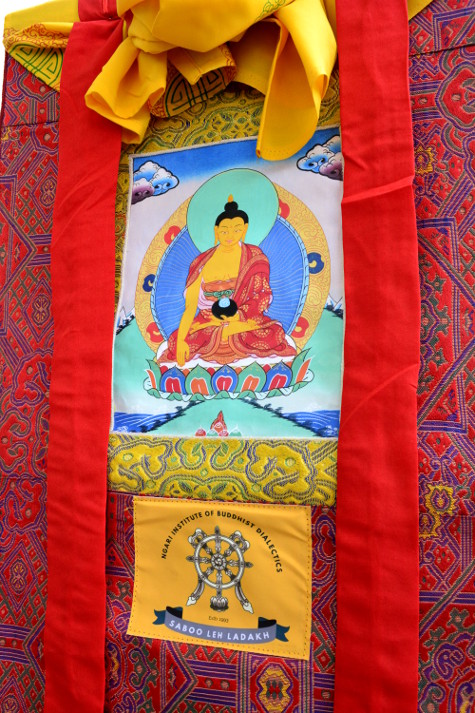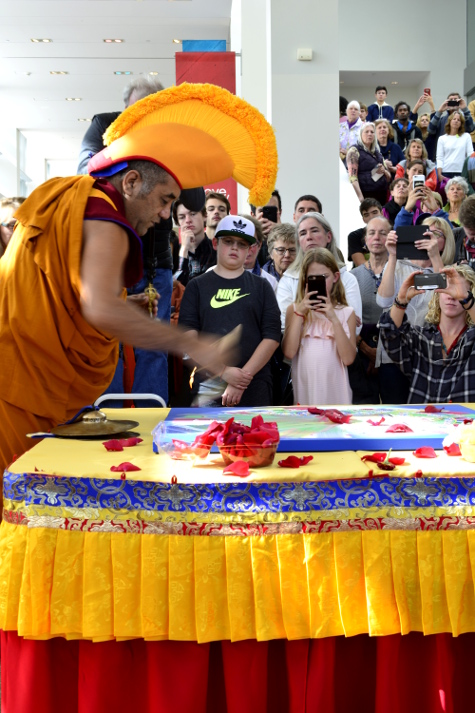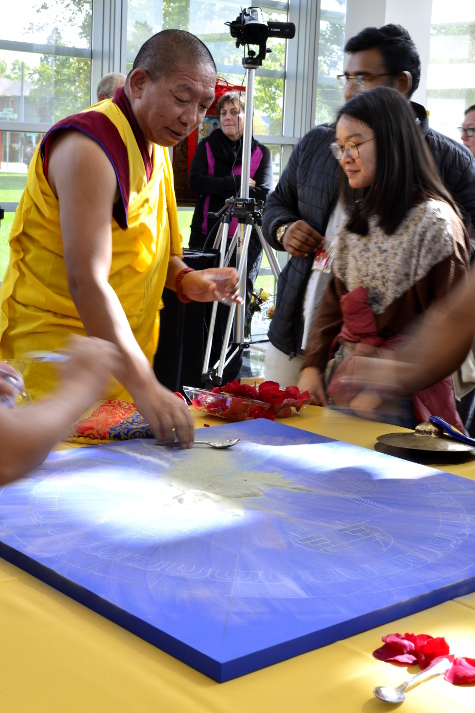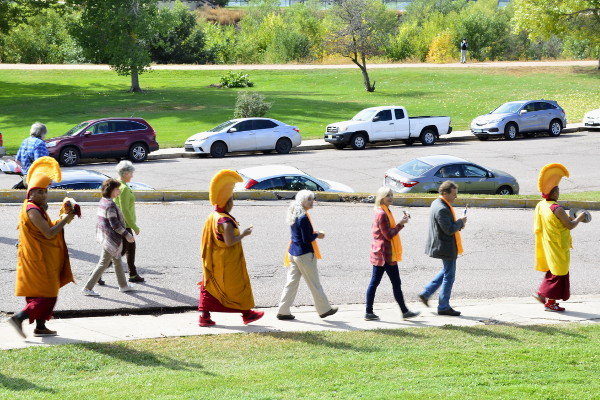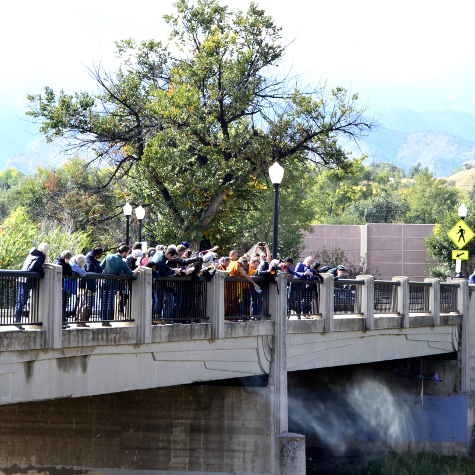 Hello, and happy Monday to you!
Friday afternoon, I had the very special pleasure of attending a Mandala dissolution ceremony honoring the Compassion Buddha. Monks from the Ngari Institute spent three days creating this exquisitely fine and intricate work of art. It was then swept into a pile, distributed among attendees (anyone who so desired), with the remains scattered into Monument Creek.
Why destroy something so beautiful, you may ask? To show the importance of sharing compassion with all beings and reflect the impermanence of life. It also encouraged everyone in attendance (and the world) to let, just as we do each breath that comes, every little thing, joyful, beautiful, sad, and angry, GO. To the winds. To the water. Let it ALL go.
Before the ceremony, I had the privilege to sit with one of the monks and ask about the mandala. It was quite fascinating! The mandala is a two dimensional representation of a three dimensional house or temple, with the Compassion Buddha at the center. Each of the four directions is represented, with food and flowers offered to the Buddha. The copper cups hold water, two of which for cleansing (the mouth and feet), the third, with an added flower, for perfuming the body. This is an offering of our best selves to the Compassion Buddha. The water also represented rain; as rain falls, it cleanses the body, not only of grime, but of unhealthy thoughts and patterns in the mind. The more it is cleansed, the more it benefits the individual and the world, spreading compassion to our minds and others. So wonderful!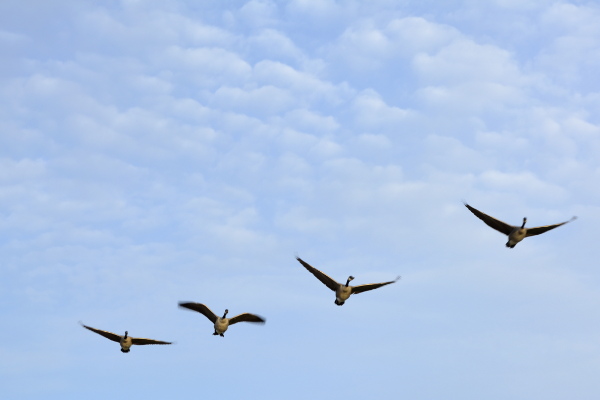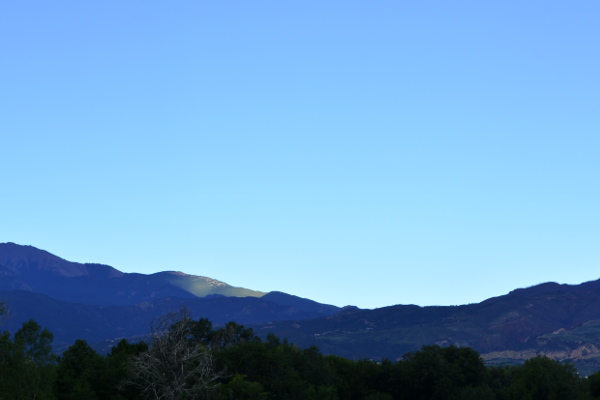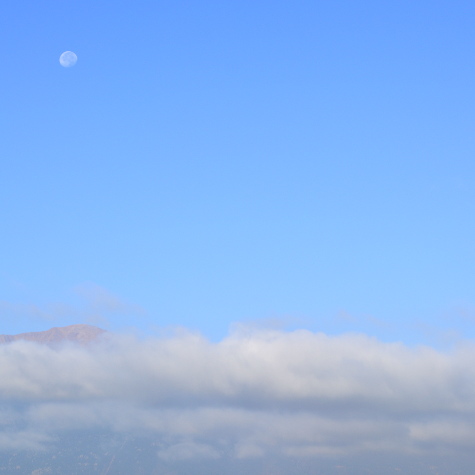 Oh gosh, the morning air lately. I wake up chilled and cuddle the hubster while the light changes. Sometimes we chat of all that woke up swimming in our brains. Funny stories, dreams – little and big, rages and raves. Then we're up and out and walking and taking in the beauties of this great and glorious city. It's difficult to imagine a better beginning to our day. Geese off to warmer pastures, pools of mountain light, cotton candy pillow clouds. And twice this week, there was snow on Pike's Peak. I love that mountain from every angle, but boy, how each is enhanced when the wintry robes are on.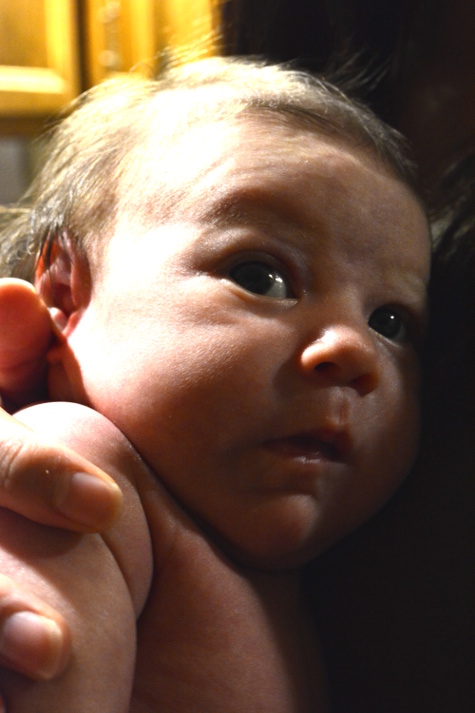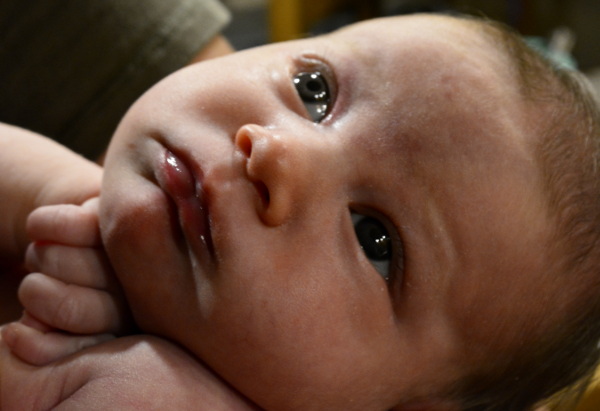 We met our littlest cousin yesterday, healthy, happy, and positively adorable. Juniper was so curious and good, hopping up to get a sniff while I cuddled and cuddled and cuddled, before playing guard dog and distant observer. Such sweetness.
It had been a while since I held such a wee babe (eight pounds at the moment), and I am delighted to report that I remain dazzled by every aspect: the tiny hands, tiny cries, rosebud lips, soft sighs and spit-up.
And, as promised, our little herb patch, fruit orchard, and wood store, fenced and protected from our best digger dog. We have two varieties of sage, chives, nectarine, cherry, and plum trees; rhubarb, strawberry, black raspberry, blackberry, red and black currant, elderberry, and gooseberry. What beautiful harvests we have in our future!
Tags: Pike's Peak