As per our usual, we watched a slew of movies and television shows via Netflix this past holiday season.  Just in case your queue (I love spelling that word) needs a little inspiration, these stand out from the crowd.
Slings and Arrows – In this utterly delightful Canadian television series, watch the behind the scenes drama (sometimes melodrama) at a small town Shakespeare festival after the much heralded artistic director Oliver Welles dies (hit by a ham truck, of all things) and his one time protégé takes the helm.  Geoffrey does his best to navigate the often tricky waters of putting on a play – the actors and their idiosyncrasies, the buffoonery of the man in charge, and his personal demons, not to mention Oliver's ghost, eager to interfere at every turn.  Each season is centered around the production of a Shakespearean play, and the drama often follows a similar course.  It's fun, serious, sometimes quite sad, very entertaining, and a great reminder of the genius of Shakespeare.  Plus those Canadian accents, sore-ee!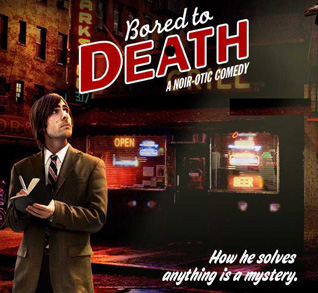 Jason Schwartzman plays Jonathan Ames, a writer, who, in a fit of desperation after his girlfriend leaves him and a lack of motivation to work on his novel (ahem), decides to become an unlicensed private detective in New York City.  After all, he's read plenty of crime novels, so it can't be that difficult, right?  As you might imagine, what ensues is an often madcap and wacky adventure to find lost family members and skateboards, among other things.  His sidekicks and good friends are a comic book writer (funny man Zach Galifianakis) and a rather vain and sometimes slimy, yet totally likable magazine editor George (Ted Danson).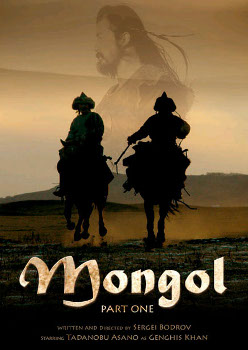 A very fascinating look at the life of Genghis Khan before all of that conquering.  At this stage in his life he simply is Temudjin:  from a boy learning to choose a bride, to an exile and slave.  He is honest, loving, fiercely loyal, and decent, despite all that surrounds him.  A gorgeous film of determination and perseverance.  This is part one of a trilogy, I believe.  I am curious to see the transformation.
A taut thriller, it had my stomach in knots.  Jackie is a CCTV observer in Glasgow, every day watching over the same small sliver of the city, getting to know its inhabitants and protecting them from crime.  Then one day, she sees a man she wasn't expecting, one part of a tragic past, though we don't know exactly.  She begins to follow him, to accomplish who knows what, and we're along for the scary ride.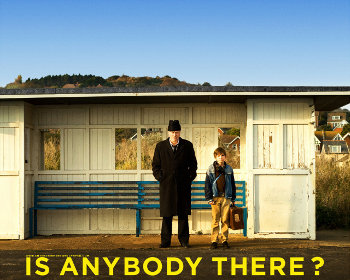 Imagine how different your childhood would be if you lived in an old folk's home: parents more keen on taking care of the aged than you, difficulty talking with people your own age, a near pathological obsession with death and the afterlife, and a mad desire for normalcy and a space of your own.  This is Edward's (Bill Milner – also great in Son of Rambow) existence until Clarence (the brilliant Michael Caine) comes along and teaches him a thing or two about living, magic, love, and loss.
A strange look at the world were it possible to have your soul removed, the 95% of it not critical to existence, anyway.  Paul Giamatti plays himself, an actor overwrought with his latest role.  In a desperate act to ease his burden, he decides to extract his soul for a few weeks, just to take the edge off.  Unfortunately, it gets stolen, and what ensues is a rather complicated journey into his own life and marriage, the soul of the woman he's taken in the meantime,  and a cold Russian winter.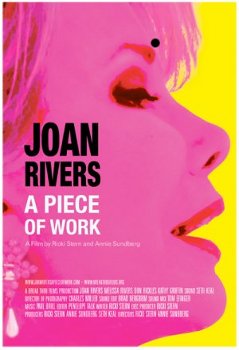 The not always funny but nearly always entertaining life of the comedienne and workaholic of the first degree, neuroses and insecurities front and center.  I hope to have half of her energy and drive at seventy-five!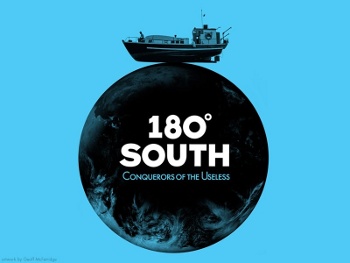 Jeff Johnson, a man inspired by the epic 1968 South American adventure of Yvon Chouinard and Doug Tompkins (the founders of Patagonia and the North Face, respectively) finds himself traveling south in the same spirit.  Sailing, surfing, and climbing his way through dilemmas personal, environmental, and technical, it is a visually stunning, interesting and thoughtful look at the ways we find fulfillment and redemption, the degradation of the planet, and our desire for more.