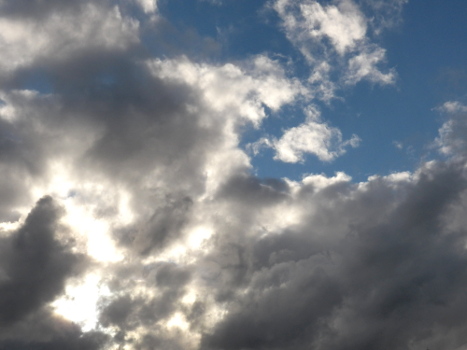 My mind's a wanderer this morning, running a zig-zag track to an unknown destination, obscured and isolated in the scrim of distance. I keep thinking about the boy who died at the Marathon on Monday, the word "peace" scribed in his learner's hand, the face that said, "I am kind, gentle, heart-full." And my friend Jon, who ran Boston in years past, my heart jittery with worry that he was there, that his swift limbs might be among the many obliterated in those harrowing milliseconds of abject cruelty. I and we were lucky, he did not run this year, but someone else's Jon did, and my heart is filled with agony and hope and prayer for a lissome recovery of mind, body, and spirit.
I used to feel grateful, safe in a bubble of security. Then the outside world turned up the volume, and I couldn't help but hear it.  People were shot pumping gas, murdered in their place of work. The hubster had a gun drawn on him just across the street, our car got stolen, and myriad neighbors  had their homes ransacked by thieves. No one is safe from the world. Accidents and incidents happen; aeroplanes fall from the sky; guns are fired; grocery stores are robbed; slurs are uttered; women, men, and children are harmed in every manner we can conjure.
I trip and stumble, dumbfounded at the wickedness. I cry hot tears. I hug my knees and rock away the pain. But I do not let it deter me from the love I am wont to share, from moving about in the world, from seeing the blue of the sky and green of the grass, from smiling and uttering hello, from being kind or trusting in the good nature of most. That I cannot abide.