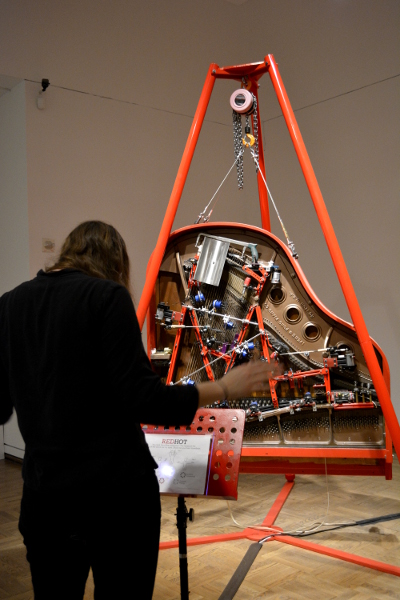 Happy Friday, peeps! That's my darlin' Maren, in town for holiday festivities. We made a pilgrimage to the Portland Art Museum (as is our nature), walked, talked, ate, and gave satisfyingly big squeezy hugs. It is marvelous to have friends. She is conducting a Trimpin kinetic sculpture that made the most sensational sounds. It was the cause of many a smile, too, and rightly so.
detail of This Land is Our Land
She uses a single 100 foot zipper. Wowie!
detail of PMU #25

Follow this link to see how another work in the series was made.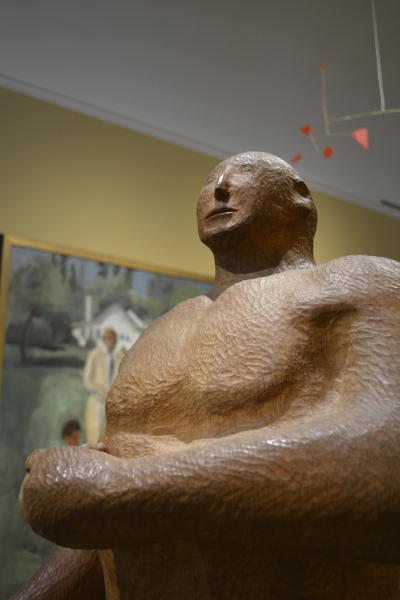 Oh bother, I forgot to get the artist info on this sculpture, anyone know? The mobile, however, is a Calder.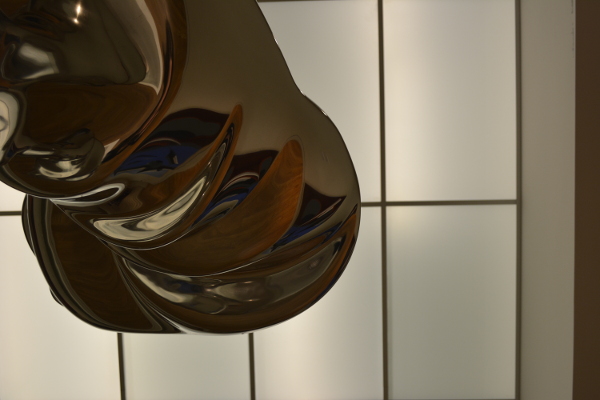 I didn't get the name of this one either, silly bones.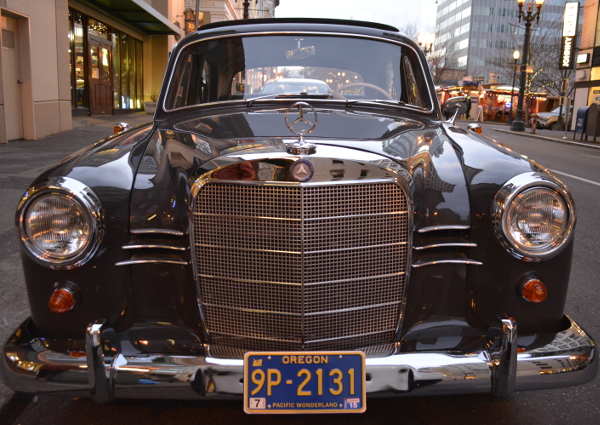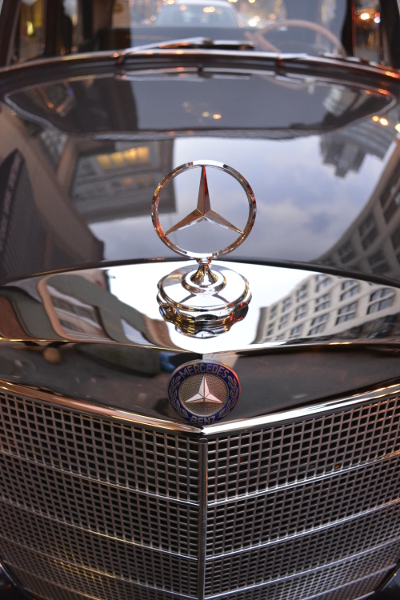 This beauty, however, I can say with 99.5% certainty is a Mercedes 300, circa the 1950s. Shiny!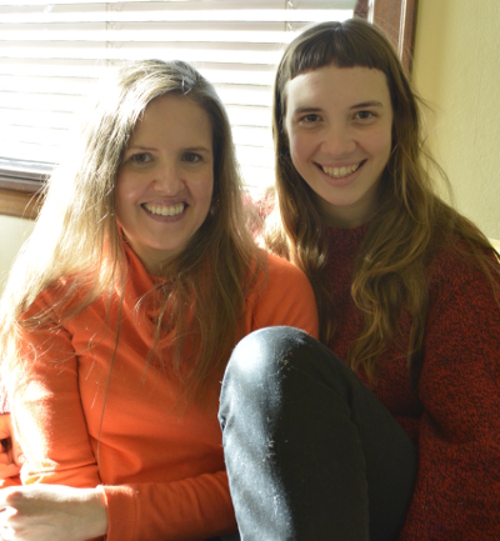 Hello. We were happy, not only because we were together, but had just gorged on homemade biscuits and gravy, which were fab. I had food disappointment earlier, at what I thought was a promising new diner near our house. The biscuits were hard, and though the gravy was called mushroom, there were, no exaggeration, three tiny slivers of fungi in the whole mess of gravy. Sad face. So we made up for it, and how! The purdiest, flakiest, yummiest, mile high biscuits (a riff on this recipe) bathed in gravy swimming with mushrooms and country sausage. I took not one photo, just to prove that I don't actually have a camera appendage. Honest.