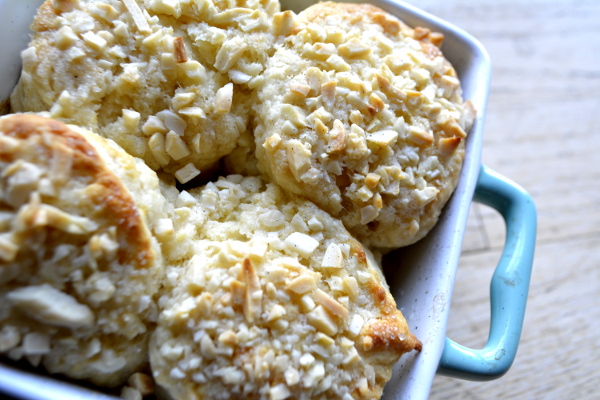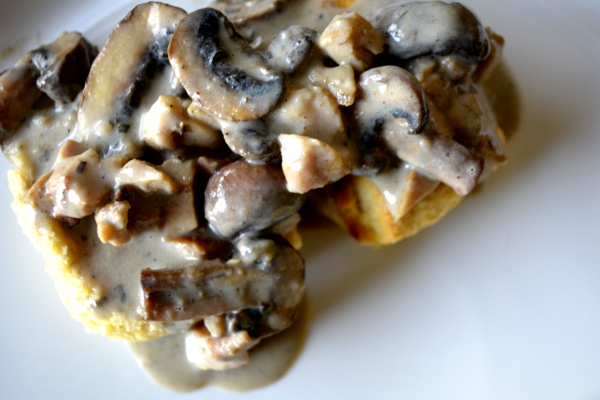 Does anyone else remember the 80s t-shirt of Richard Nixon – Tan, Rested, & Ready? Well, I'm not exactly tan, but am feeling refreshed, thank goodness. Could be the dazzle of sunlight on my keyboard or maybe something else. Whatever it is, I'll take it!
Biscuits two ways! With crunchy-sugary blanched almonds and and ye olde gravy topped version with left over smoked chicken and mushrooms. Small luxuries.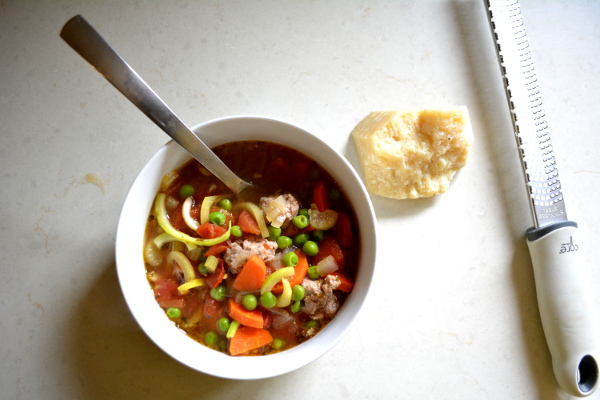 Homemade minestrone, damn good. When I was a teen and bussing tables at the Italian joint, I ate this all the time, dunking crispy hunks of garlic bread like there was no tomorrow. It didn't have zucchini noodles but did have tortellini, which was better, truth be told, but I made do.
Sunday is raw marrow bone day for the Juper-dog, and darn it if she doesn't know. She gets it in place of her usual afternoon snack and is positively wild with anticipation. She works herself into a lather for about half an hour, utterly cleaning it of any doggy desirable, before collapsing with exhaustion on the couch. It is ALL the things and keeps her teeth clean, too.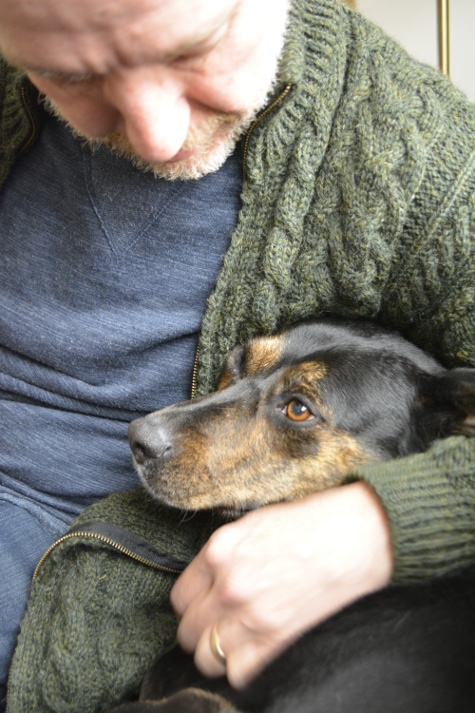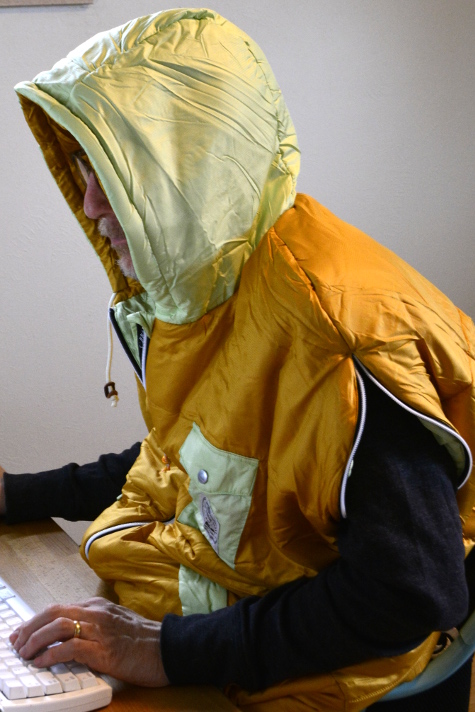 In a strange reversal, my constant coldness pre-menopause has turned to coziness or straight up hot flashing, barefoot on the frozen porch and loving it! Poor Greg is often left shivering. So this started as a joke, a weird contraption from Poler called a Napsack that had me chuckling. It's basically a sleeping bag with arm and leg holes! Then the genius of it sunk in, and here we are, peeps. The hubster loves it!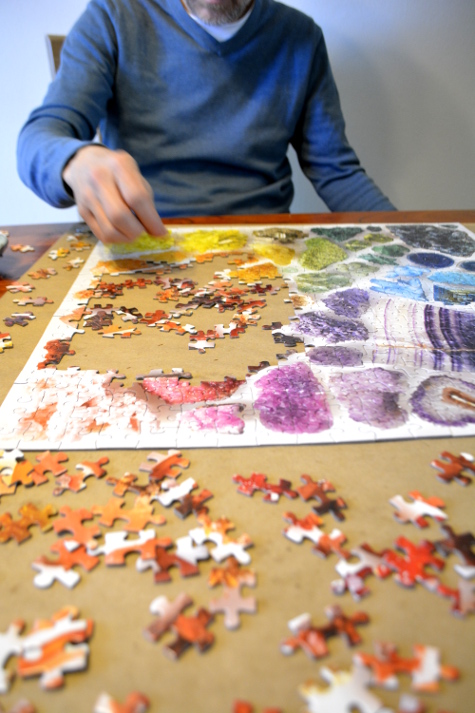 In an attempt to be less wasteful, instead of donating a sheet that got a small tear (Juniper and her bed hopping!), I repaired it. Looks nifty, I think.