You are currently browsing the archive for the Remembering category.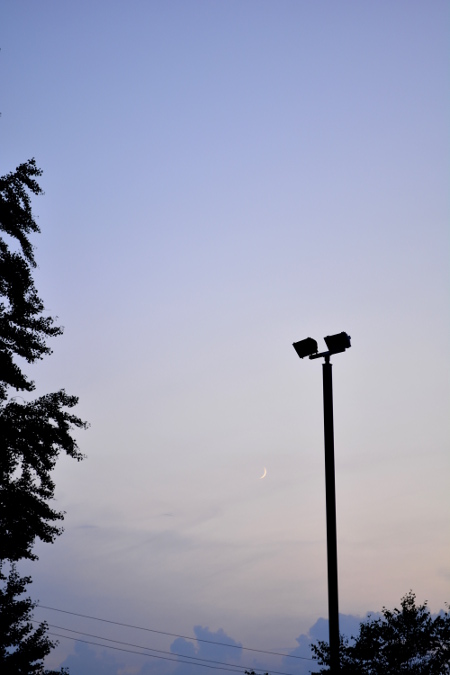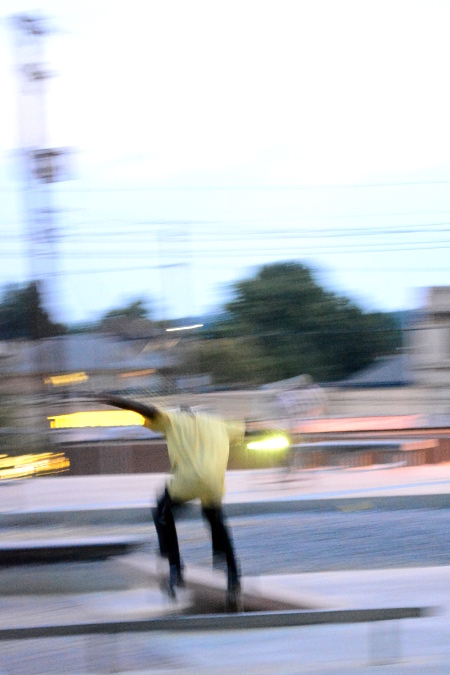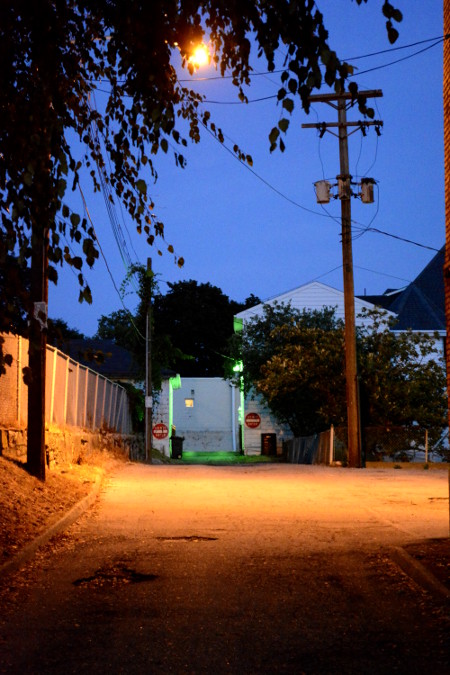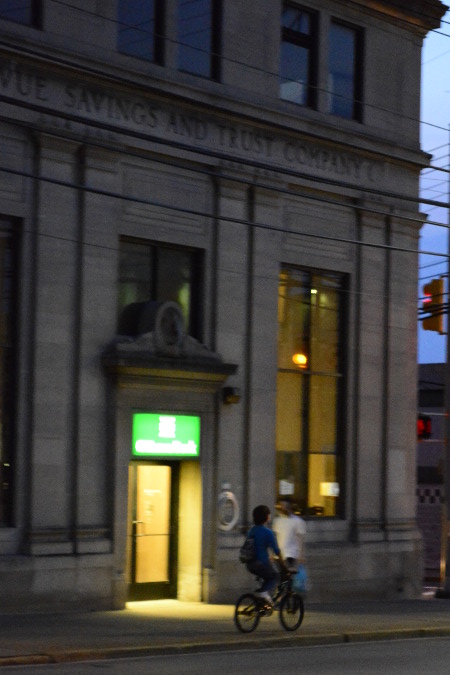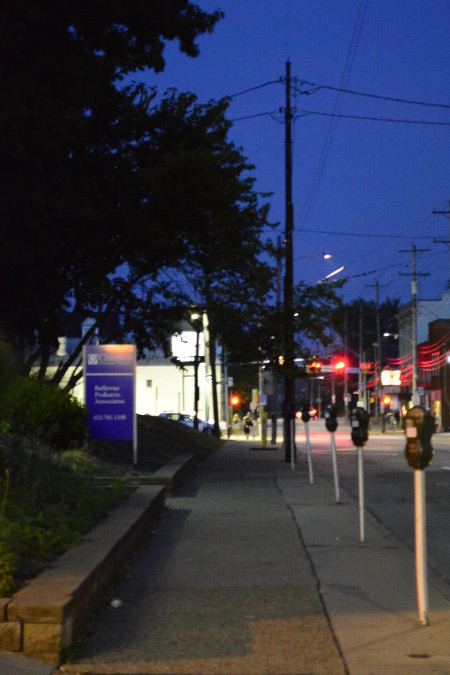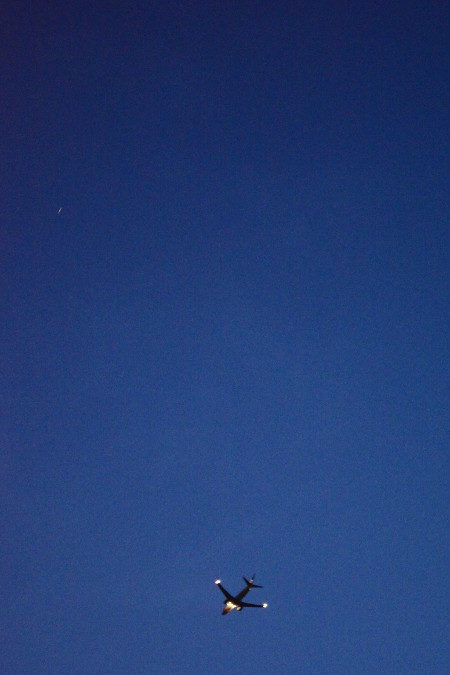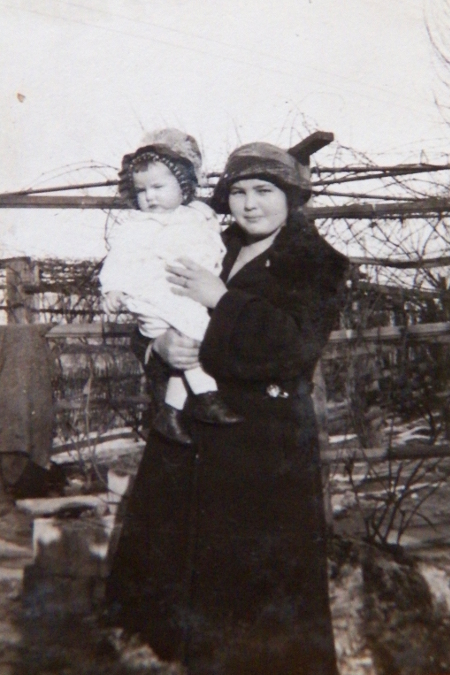 Baby Tess, with my Great Aunt Mary in 1923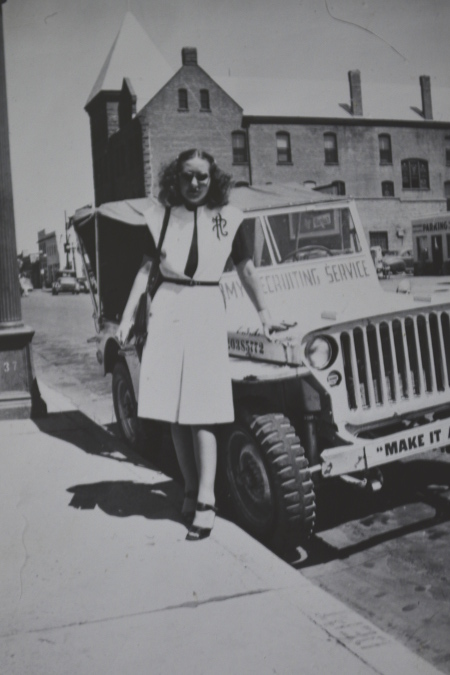 June 1946
She and my Grandpa will marry the following year.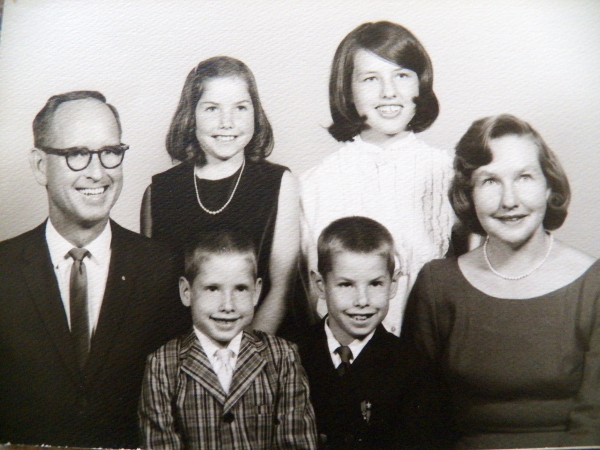 They will have one miscarriage, one still birth, and raise four fine children.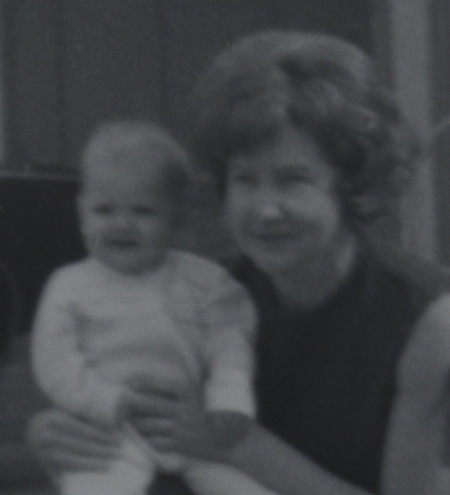 That's me!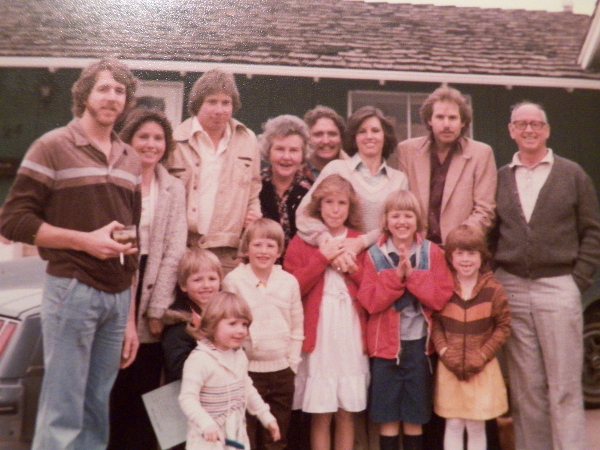 Thanksgiving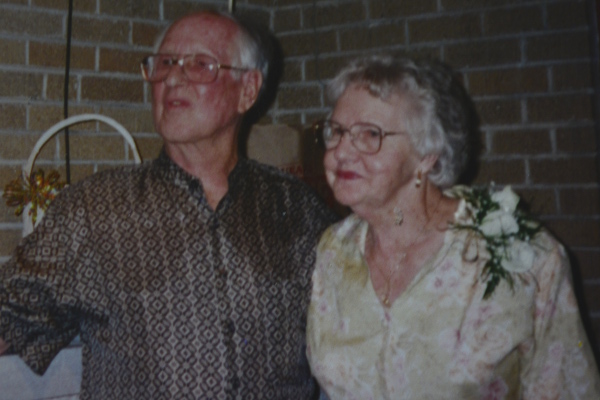 50th Wedding Anniversary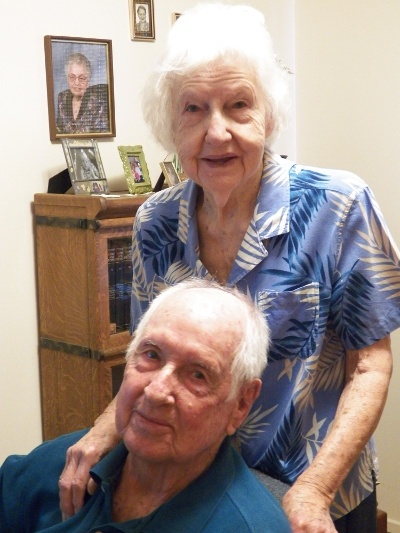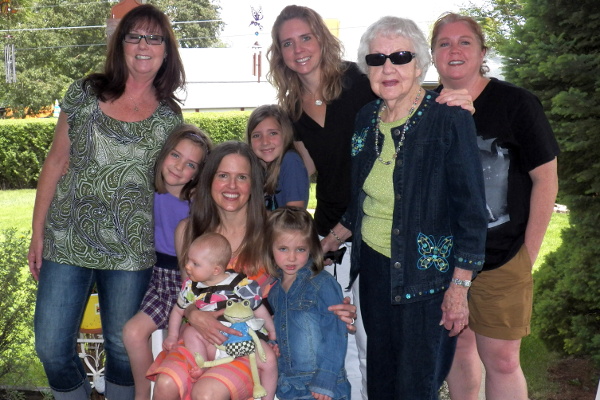 2013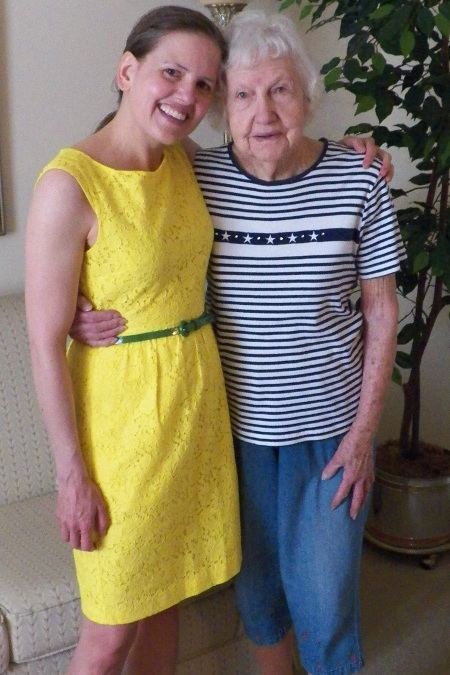 Our final photo together
…
My Grandma Tess died the day after Christmas, a blessedly quick death, free of complications and suffering, save the ravages of old age. I have yet to conjure a world without her. Her voice, our final, "I love you," still rings clear. My heart has yet to fully fathom the weight of the inability to pick up the phone for a leisurely conversation; to hear the litany of her ailments; the news of neighbors and relatives; the comings and goings of the skies; her booming at my Grandpa to pick up the phone, to hurry, to perform some task; to make her erupt with laughter; to hear her utter my name.
I am grateful to have had so much time; the parties, the towering stack of buffet plates, everything perfectly laid out: the ice cream loaf with holiday patterns, the relish plate and cheese bell. There I am, running, jumping, screaming around the yard and the house, having the time of my life. Sleepovers as a child, I cuddled on the sofa in the rosy pink nightgown she made, opened the linen closet to inhale the scent of starched linen and cotton, lounged on the back porch to hear the world pass by.  The sleepovers as an adult, visiting from Oregon; there we are at the kitchen table: playing games, chatting of everything and nothing at all, her youth, my youth, clothes, what to make for dinner, you paid how much?! There I am, digging through photographs, closets, and drawers, asking so many questions, where and when and how?
Forty-three years, it is all in the past now, nearly two whole days, and, should I have the privilege of living as long as she, it will be fifty years. Fifty years without my beloved grandmother. Oh life, you are strange.
 Post script, some of what I want to remember:
Her eye for detail: setting a table, decorating the house, folding the clothes.
Her love of ironing, in particular, my Grandpa's handkerchiefs.
How she, when nearly a septuagenarian, became an avid Colorado Rockies and Denver Broncos fan, watching every televised game and listening to the others on the radio, reading the sports section to pore over stats, memorizing the names of every player and coach. Her reasoning, she told me, "If you can't beat 'em, join 'em!"
The way she would go out of her way to right a wrong. Barely twenty-four hours into our honeymoon, the straps on the backpacks the hubster and I bought tore. We were in London and thousands of miles from the Eddie Bauer where we purchased them. Without much choice, we ditched them and spent a precious lot of our savings on new packs. Grandma caught wind of it and decided something needed to be done. I can picture her long fingers, nails filed to a point, scanning the yellow pages for the phone number. I can hear her fiery voice discussing quality customer service and two disappointed kids thousands of miles away on their honeymoon until she got what she wanted – a full refund upon our return, some two months later, without so much as a receipt. A force to be reckoned with. I got that from her.
How she taught me to sew and gave me my first sewing machine. The hubster and I, fresh from our honeymoon and eager to decorate our bare apartment, had little money to spare. She helped me make tab topped curtains like the ones in the Pottery Barn catalog for the dining room. They looked terrific at a fraction of the price!
There is a sacredness in tears. They are not the mark of weakness, but of power. They speak more eloquently than ten thousand tongues. They are messengers of overwhelming grief. . . and unspeakable love.
Washington Irving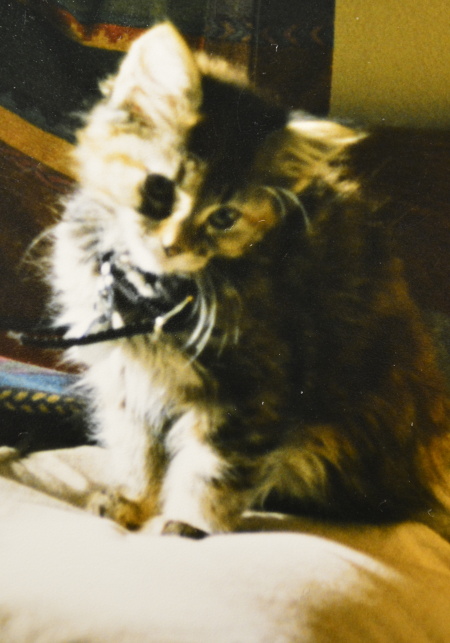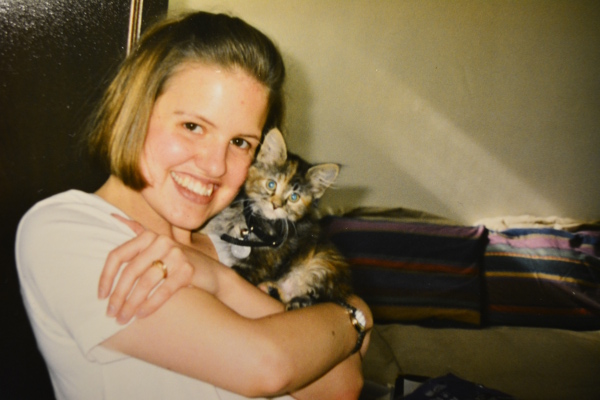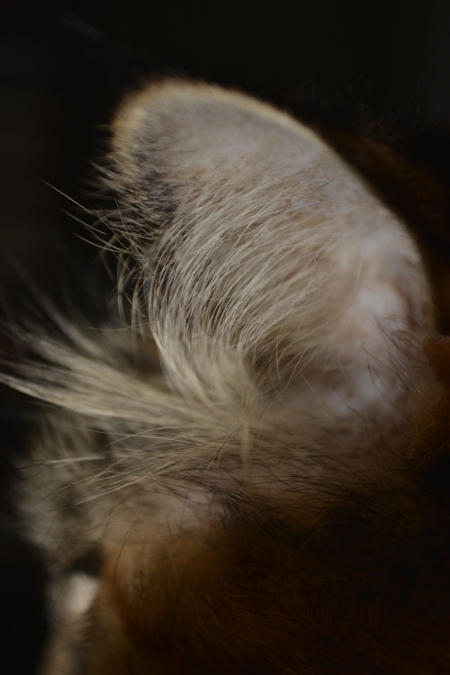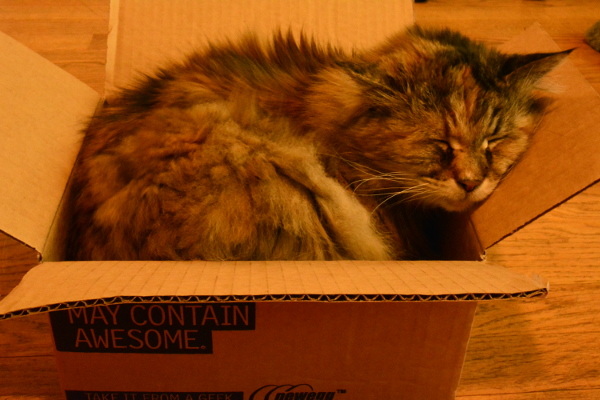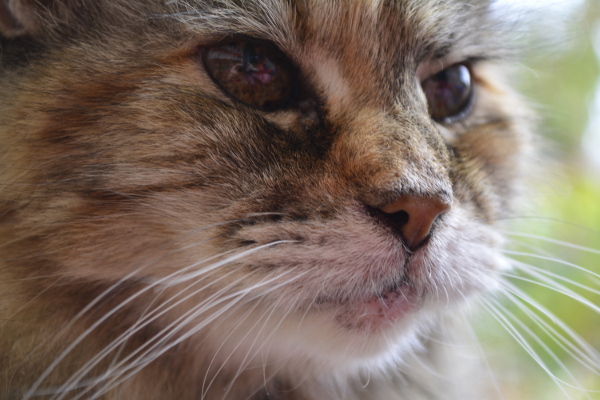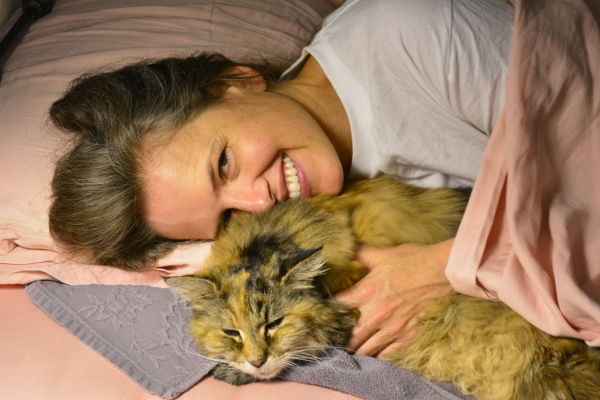 We met her nineteen years ago, the runt of the litter, with giant ears and ever so much fluff. Smitten, we were, and instantly. Loving and cuddly one moment, wild and willful the next, she brought us much joy and many surprises. Like the time she caught a tiny mouse and held it in her mouth, without so much as a scratch of harm.
Her fur was silky and I could never get enough of its sweet scent, while constantly marveling at the wild riot of curls on her belly and the shock of fur protruding from between her toes. She meowed often, kindly and fiercely, depending on her mood, and purred even more.
She was our Paris, Birdie, Buttercup, Princess, Sassafras, Fluff and Stuff, our Favorite Girl.
She had gotten old, and it was more obvious with every passing day, the usual ailments of frailty, faulty vision, intermittent hearing (or maybe not, she was crafty like that), and others, too, more painful and not worthy of describing. So we decided it was time. Yesterday would be her final hurrah.
She ate well, with treats and tuna and an extra helping of dinner. She wandered the yard, purring, always purring, eyes closed to the sun and catching a multitude of scents on the breeze, before gazing at the birds and squirrels as they flitted and hopped. She dozed in her favorite spots and cuddled on my lap while I read. When the hubster came home, she curled up in her favorite basket and dozed some more before resting on each of our laps.
And then, this morning, my last picture with her. She smelled so good and meowed and chirped like no other kitty I've known. A quick needle prick by the deft hands of Deborah Rotman, a most compassionate and caring vet, and she fell quickly to sleep. I kissed her and held her again before the final dose was delivered. I cried.
I am crying now.
Bye, bye Birdie. I will always love you.
Tags: cats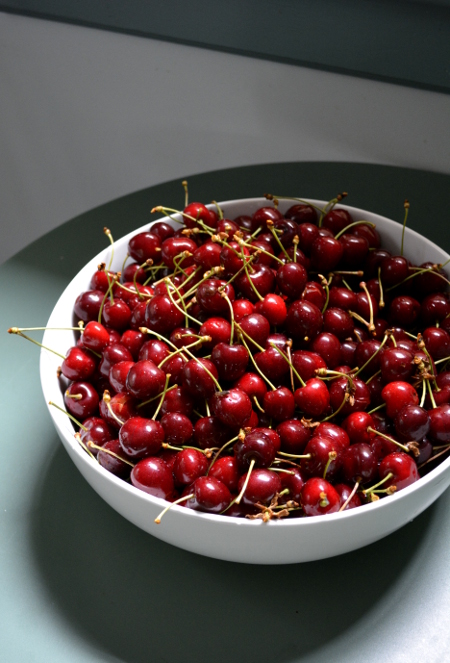 Imagine this is your largest serving bowl, the one you use for a crowd (maybe just your kids!), requiring your giant pot for the water that takes ages and ages to boil. B I G. This is that bowl, and I filled it with cherries! Truth be told, it actually had more in it, another cereal bowl's worth, but who in their right mind waits to dive in before taking a photo? Not me, peeps, no way, no how. Cherry bliss! I picked these myself, too, just down the street. How is that for local and organic? My neighbor's tree was positively loaded with the ruby jewels. I wish I could say the same about mine, but, it did make great strides in the production department this year, with probably two dozen mouth watering cherries. Baby steps!
All of this stirs a memory, six weeks in France, one summer, eons ago. I studied in Amiens (World War I buffs will know this name well), a quaint town in the north, complete with canals and a grand cathedral (of course). After my studies were over, I headed south, to Paris, Bordeaux, Angouleme, Avignon, and Saintes Maries de la Mer. It was the first time I had ever been completely alone, and while this was fine the majority of the time, so busy with learning and exploring and eagerly filling my head with all things French, there were lonesome pockets. The hubster was thousands of miles away, and the void, of our enlaced hands and eager voices describing the essential and mundane details of our separate days, positively wrecked me at times.
But, like much of life, there are moments that enfeeble our dark hours with glorious beams of light. Mine came as surprises, like the man at breakfast in my tiny hotel in Angouleme. We exchanged pleasantries in swift French, and he was utterly shocked to learn that I was an American. "Except for Jodie Foster (on whom he had a serious crush) they do not speak good French. Your parents are from France? Your grandmere?" I assured him that my parentage was wholly American and positively beamed at relaying that my accent and vocabulaire were no coincidence but the product of diligence and a bit of love.
Another surprise came early in my voyage, when out walking in Amiens, I stumbled upon a concert at the Cathedral. I sat near the back on a wobbly folding chair, not expecting much. Then the music began, with the sound of string instruments performing fantastic acrobatics one moment and soulful pirouettes the next. Coupled with the dazzling summer light, the soft hues of stained glass, it was wholly transcendent, with me embodying every vibrant and luminous molecule in the space.
Then there were the cherries, the first of the season. I spied them from a distance, walking through an open air market. Cherries of my happiness, favorite fruit in the world! Salvation and balm in one, I bought a bag, one whole kilo (two pounds, three ounces just in case you don't know), and ate them in one sitting. I have no memory of being too full or wishing I hadn't, only the distinct pleasure of doing exactly what I wanted when I wanted and enjoying every minute. In hearty celebration, the very next day, I did it again.