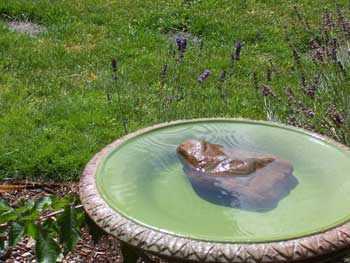 After what seemed an interminable twenty-eight days without rain, of living in a vastly foreign version of  Portland, the skies finally opened up.  I was watching television yesterday afternoon when I was hit by one of the most glorious scents – the first drops of rain hitting pavement – wafting through the air.  At last!
Thankfully, the the initially fleeting sprinkles were only a preview of what was to come.  As the hubster and I ventured out to the show, as my Grandma Frances would say, to take in The Brothers Bloom (more about that on Friday) on two-for-Tuesday night at our very favorite movie house, The Academy (two movie tickets + popcorn + Reese's Pieces +  hard cider for the hubster + tip = $16!), the rain began again.   By the time we arrived at the theater, the drops had grown larger, more certain of themselves.
Much to my delight, the rain held steady through the gorgeous film, the tarred roads puddle filled and shimmering with moisture in the evening light.  At bed time, the gentle patter of drops on the tin shed roof lulled me into sweet slumber.  Thankfully, the rain has yet to cease, the sky a radiant combination of sun, cloud, and brilliant blue.  Portland, no longer foreign, is home again.