Hello Everyone –
I hope you had a lovely weekend of fun and Superbowl watching, if that's what floats your boat.  I thought I might catch a bit, but it was already over, whoops.  I saw the score, however, so it likely wasn't a boring game, which is always nice.  As for my activity, I was a couch potato nearly the whole weekend with a sinus infection and fever, the low-light being one hour-long throbbing of my right ear.  No wonder babies scream when they get ear infections – they hurt!  It was a right party, I tell you.
As the hubster wasn't much better off than I, we were pretty lazy on the whole, going out for lunch, ordering pizza and hot wings, and making simple dishes a little spicy, hoping to burn the h-e-double hockey sticks out of our virus laden bodies.  It didn't go as well as we hoped, as we blasted (pun intended – gross) through more than one box of tissue and continue to feel under the weather, though we were certainly well fed.
Since it took a lot of energy to roll from my side to my back, and reading complete sentences was a might tricky (the cat in the, what?  Oh yes, hat!) I watched a lot, lot, lot of television (save that big event) and streaming Netflix movies.  Broken record alert!  I love streaming movies!  I really do!  These are the highlights, though don't go and get sick just to watch them.  Stay healthy…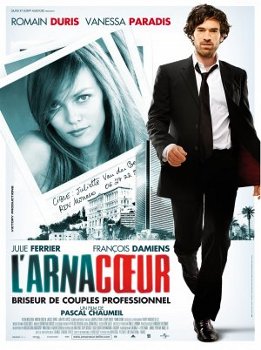 Heartbreaker is a hilarious and sweet French export with some pretty awesome eye candy: Vanessa Paradis (Johnny Depp's sweetheart) for the fellas, Romain Duris for the ladies, great fashion, and beautiful sites like Morocco, Paris, and Monte Carlo (we had one of the cars growing up – 1977, powder blue, drove like a dream – love!).  Romain Duris plays Alex, a professional relationship wrecker.  He and his team (his sister and her husband) will travel far and wide to break up a couple in high style and with a lot of high tech help.  These people are very savvy!  Their latest job has them grasping at straws, wondering if the couple is truly meant for each other.  Along the way, Alex falls in love, complicating things further.  It's a fun, keep-you-guessing type story with crazy gaffes and one liners.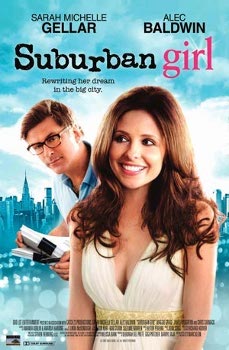 Brett (Sara Michelle Geller – Buffy!) is an aspiring associate editor at a small publishing firm in New York.  She is eager to become a full editor, and move forward in life, but with a new and slightly wicked boss and concerns that she's even good at what she does, she's having a difficult time.  Her life is upturned when she meets Archie Knox (Alec Baldwin), a big wig in the publishing world, and they begin a romance.  It is a tender and complicated relationship, as he's nearly as old as her parents and is carrying a bit of baggage himself.  A very real glimpse into the life changing moments that define who we truly are.  As well, I never thought of Alec Baldwin as a romantic lead before, but in those Cary Grant glasses and driving that car (you'll see), I am a changed woman.  Sweet.