I've been in a jumble the whole of the week.  For a myriad of reasons, I suppose, mostly of the construction variety.  The unpredictability of well meaning skilled laborers tinkering and toiling in the basement.  The crashing booming banging of progress and regression, two fluffy cats and two haggard humans hoping for a sweet and peaceful end.
Then there is my own mind and its tricky machinations.  Why do I feel sad and disjointed when, in November, in the wet rubber boot city that is Portland, Oregon, we are lavished with a spell of straight off the Colorado plains weather?  Crisp cold foggy mornings turning to radiant sunglass afternoons followed by flamingo sunsets.  It's an early gift of Christmas, yet my fickle mind refuses to soften, no matter how I wield the hammer.  Oh chemistry of my circuitry, you do vex me.
These photos chronicle last Friday.  We walked, sat, sipped, and prattled all around the town, a visually stunning day with the best mate a girl could ever ask for.  I love YOU, Gregory Spencer Cooper, heart and soul.
Astonishing what dazzling light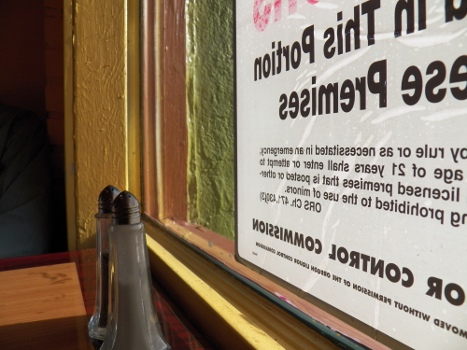 and lively conversation can do for a mediocre meal.
Truly.
Mossy sunlight, you are Portland.
I've said it before and will say it again, Saint John's Bridge, you are my best loved.  Beautiful verdigris soaring above the murk of the Willamette, into dreams and the sky.  Wrap me in a shroud and toss my spent body from yours.  I shall not fall to the water, but rise to the heavens, with your spires as my wings.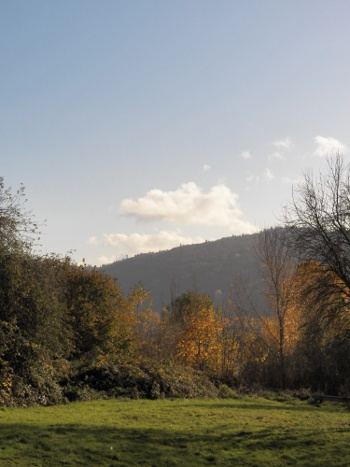 Forever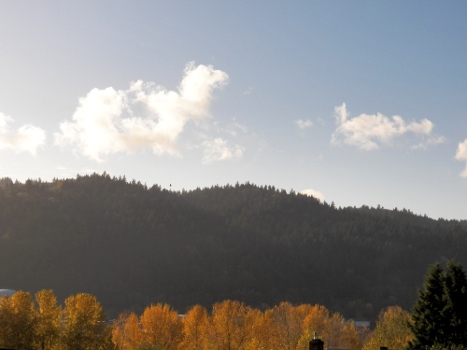 awed
by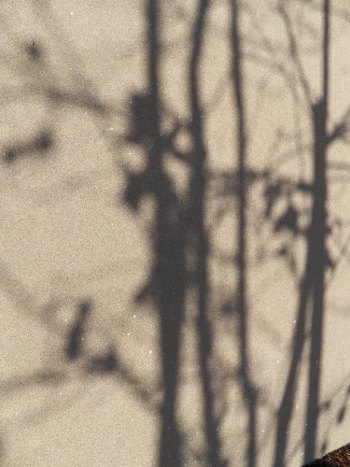 the beauty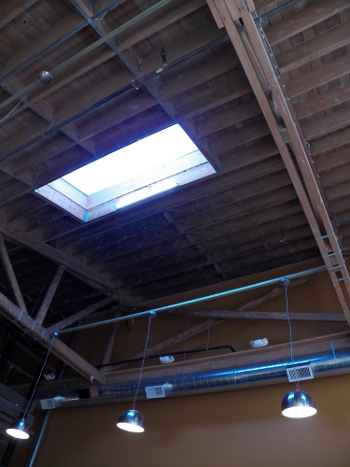 of the
everyday.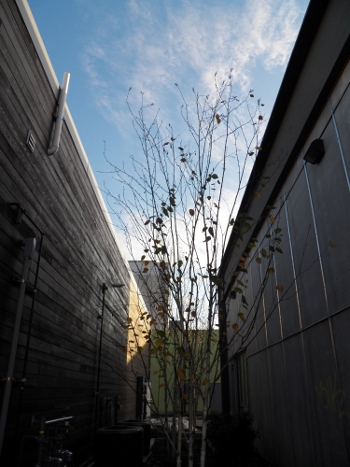 This is where we live, each and every one of us.
Ah, just there, I felt it soften.
…
Happiest of Birthdays to my Grandma.
Hugs and profound love…