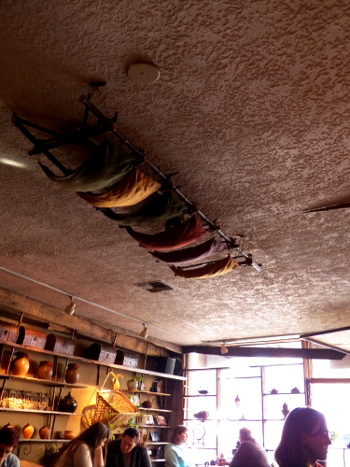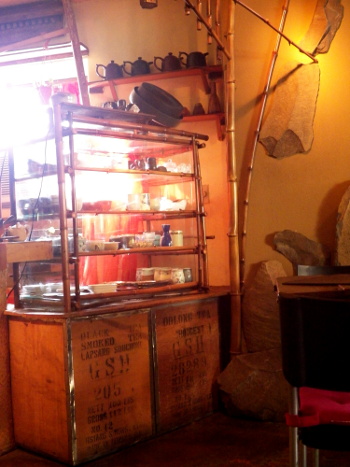 Hello. Welcome to a Tao of Tea lunch expedition from a few weeks back. Gosh, do I love that place. I often wax poetic about the tranquil setting, akin to napping while fully awake, sipping world class tea and noshing on mouth watering vegetarian fare.
How is life? The hubster's been under the weather, a stomach bug has him grumbling and sighing and sleeping copiously while I search the interwebs for places to enjoy a summer adventure. Eastern Washington, embarrassingly close, yet largely unexplored by the Sohn-Cooper household, will be our destination. If it were up to me, we'd be out the door tomorrow. I've got that kind of itch.
It is spring break, with Portland thoroughly spoiled, basking in sixty-plus-degree sunshine, as we wait for the rainy shoe to drop. Much of my time is spent enjoying warm air and the soft scents of spring, hatching new garden and landscaping plans and trying to keep up with weed pulling. The mason bees are emerging from the houses we made, zipping hither and thither, while I hope their labor brings a bounty of plums, apples, and cherries to the yard. Maybe this is the year we successfully make hard cider!
Then there is the everyday little and big. Dust bunnies seem ever-emboldened to win our house keeping battle and the windows sure could use a wash. I am going like gang busters with my poetry but utterly stalled in the story writing department, which saddens me some. But then I glance out the window and see the budding birch, billowing blossoms of plums, and the rosy peach of the setting sun and release any worry. Everything in its own time.
Happy Spring!