You are currently browsing the monthly archive for October 2010.
Color is the place where our brain and the universe meet.
Paul Klee
Tags: Quoting
Hello Jimmy, friends, and neighbors -
I hope you're having a lovely day and are keeping warmer than I am.  It's downright chilly in Portland.  And drat to the elephant in the room.  Making this week's installment of my campaign to be a guest on Late Night with Jimmy Fallon was more arduous than expected, complete with a small artistic meltdown (What am I doing?) and multiple upload failures (Aw snap!).  Whew!  Glad that's over.  My apologies for the long delay.
As for the content, I celebrate the crazy vault of song lyrics located in my head without exposing your delicate senses to my untrained voice.  Maybe music lessons are in my future.  What say you, crystal ball?  After my appearance on Jimmy Fallon?  Hot damn!  Anyhoo, the watercolors, just in case you're wondering, save the aeroplane (a favorite rubber stamp), are all mine.  Not bad for a beginner, if I do say so myself.
Enjoy!
Tags: Art + Craft, Jimmy Fallon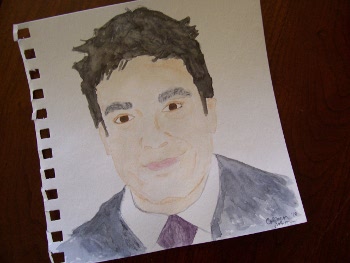 Good Morning Everyone -
Watercolor J.F. here (and looking pretty good I must say, albeit a might pale) with a message from my maker.  Due to technical difficulties, Week Three of Colleen's Campaign to be a guest on Late Night with Jimmy Fallon will be delayed.  Tune in tomorrow.  Same bat-time!  Same bat-station!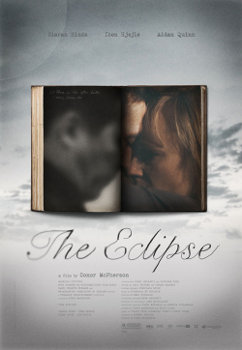 Hello friends -
I've got a slightly spooky film just in time for Halloween.  I know, so very un-Colleen-like.  I'll admit, too, that I was a tad worried when the hubster and I started watching this.  It was after dark, and my writer's mind was darting hither and yon with what might happen, but, quite thankfully, I talked myself out of being frightened, save when called for, and thoroughly enjoyed the show.  I was rather proud of myself, indeed.  No scary dreams, either, double yum!
Anyway, to the film – Michael Farr (Ciaran Hinds) is a slightly lonely and depressed widower, living in a gorgeous home in a small seaside Irish town with his two children.  He also writes a little on the side and helps out at the annual writers festival.  As the festival gets in full swing, he finds himself aware of a frightening, yet familiar, presence in his home, accompanied by thuds in the dark, knocking on doors, and shadows where there shouldn't be.
Rather serendipitously, one of the authors under his charge (Iben Hjejle) has written about the appearance of spirits and ghosts, and as their relationship grows more friendly, he decides to relate his increasingly disturbing experiences to her.  Unfortunately, he is perpetually interrupted by a rather boorish and hopelessly arrogant writer (Aidan Quinn) whose sole purpose for appearing at the festival is to declare his love for her. Drat!
Beautifully filmed in an utterly gorgeous setting, it is a great tale of loss, mourning, and hope.  There's also occasion for laughter and fright, of course.  Truth be told, I screamed once – though, in my defense, it wasn't terribly loud.  The soundtrack is rather fine, as well.
Tags: Movies
No life ever grows great until it is focused, dedicated, disciplined.
Henry Emerson Fosdick
Tags: Quoting
Hello Everyone!  Hello Jimmy!
Welcome to the second installment of my campaign to be a guest on Late Night with Jimmy Fallon, further showcasing my talents and interests. Have I also mentioned that I am house trained and eat very little? You'll notice the improved video quality (the sound actually matches my mouth!), though Milo the cat is ever determined to have his voice heard.  It is election season, after all, and just so you know, I am by no means shirking my civic duty with this campaign.  Voting is important!  The only disappointing bit is that my scan of the painting I made turned out uber-creepy (watch the video if you don't know what I'm talking about) and not at all blog worthy.  Sigh.  Hopefully I can remedy this before next week.
Be Well -
Colleen
Tags: Jimmy Fallon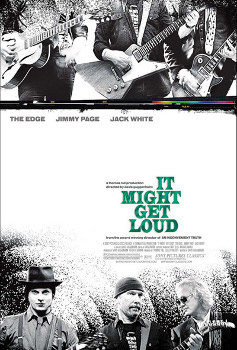 As someone who nearly always has a song in my head (and in my heart, for that matter), it should come as no surprise that I thoroughly enjoyed this film.  It brings together, for the first time, three rather iconic guitar players (an understatement, to be sure) to play together, discuss their craft, or as Jack White says, "To trick them into sharing what they know."
The result is a marvelous glimpse into the lives and creative processes of three very skilled musicians.  I loved learning about them as people (of course) and their vastly different ways to approaching the guitar.  Jack is very interested in the raw and bare bones.  The Edge is a tinkerer, with myriad gadgets to make myriad and often surprising variations in sound.  Jimmy, I'd say is the most straight ahead (if that's the proper term).  What can this guitar do?
There's also some great history and footage of each in earlier years and previous incarnations and hair cuts.  I found it all rather fascinating, and pretty touching, too.  Each has such reverence for music and sound.   Then there is the story of how each came to play.  Serendipity – a random poster on a school wall, a guitar left behind, another bartered for the use of a pick up truck.  It really makes me wonder if there are no coincidences in life.  Pretty darn cool!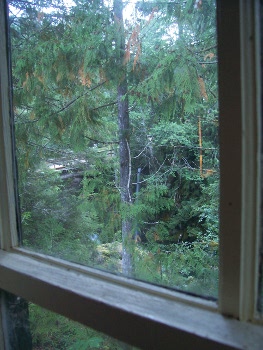 We all have the extraordinary coded within us, waiting to be released.
Jean Houston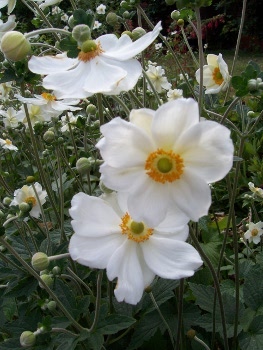 Hello friends -
I hope your morning is as sunshiney and lovely as mine.  Portland is experiencing the most stellar fall weather, I must say!  Though, even if it weren't gorgeous out, I think the warmth I'm feeling from your friendship and support could light the world.  You are awesome and make me smile!  Thank you!
But, I must lament here, too, for our sad little Subaru.  As I mentioned in Monday's post, it was stolen last week, and though it has been returned, it caused some pretty awful stirrings in me.  People are thoughtless and cruel sometimes, seriously.
Also, a shout out to anyone driving an older Subaru, get a club and actually use it.  Had we used ours, our car would still be intact (they took the stereo), for the thieves used a key from another Subaru to enter ours, soundlessly, in the still of the night.  They then broke the key off in the ignition, so we don't have the luxury of actually driving it without some serious repairs.  Again, thoughtless and cruel.  Sigh.
There is a silver lining, however, and this being me, you knew it was coming, right?  The hubster had been wanting to ride his bike more often, but it seemed there was never enough time with everything else that keeps him busy.  Well, having one remaining car and a wife with appointments to keep, he decided that he would join the legions of Portlanders who bike to work.  We made a trip to REI this past weekend and got him everything we could think of to make this happen – a pannier, warm and wicking base layers, waterproof pants, safety glasses, and enough lights to make him look like Christmas on a bicycle.  Yesterday was his first time out.  He came home sweaty and enthusiastic last night and plans to keep it up, rain or shine, three days a week, until the cows come home, so to speak.
So, life is grand.  We have one car that works, another car we probably no longer need, and a handsome hubster getting a healthy dose of fresh air, flashing lights, and exercise!  I love my life.  I really and truly do.
Thanks for reading!
Good Morning Gentle Readers!  Good Morning Jimmy Fallon (I hope)!
This post started out as something completely different.  A dear friend of mine lost her father recently (big hug to you, sweetheart) and wrote how she would love to hear about more normal activities, as she is knee deep in all of the tasks inherent with the loss of a loved one: cleaning house, dealing with banks, bills, a will, etc.  When I first read the message, I could comply.  I was up to my usual.
Then, yadda, yadda, yadda, I quit my job and our car got stolen (though, thankfully, not on the same day).  Not fun or normal.  Yet, in the midst of it all, I found myself smiling and laughing, in part because of Jimmy Fallon.  In case you don't know who I'm talking about, I mentioned his awesome work hosting the Emmy Awards a while back.  Then I saw him, along with Justin Timberlake and the best house band in late night television, The Roots, do an equally awesome history of rap on his show.  I watched it on a loop for about half an hour, and then dashed off to the computer whenever I needed a pick-me-up.  It made my heart fill with glee, people!  I was dazzled and singing at the top of my voice (that is, where I could keep up).
Then I got to thinking about how that seems to happen every time I watch Late Night with Jimmy Fallon.  It's just a terrific show.  I love his style (check out the suit and shoes in the video with Justin – tip top!), his sense of humor and easy laughter, the way his smile lights up his face, his sincere interest in his guests, and most of all, I think, the sheer fun factor of the show.  He's fearless and up for anything.  Let's rap!  Let's play football poker!  Let's get bothered in a tree! LATE!
It made me want to be there, as a guest, sharing a laugh and a smile.  But I'm not famous.  I've written a novel that has yet to have representation and write a little blog all the way across the country.  What to do?  It being election season and all, I decided to launch my own campaign to be a guest on the show.  This week begins with my credentials in the everyday, and the two following Mondays will be, let's say, more nuanced.
I guess I've really taken the Mark Twain quotation from my last post to heart.  I may succeed, or I may crash and burn, but hot damn, I'm out of the harbor!  As well, I know the video isn't the best quality (sorry Brian Williams), and our cat Milo speaks before I do, but I had a grand time making it – a blast of silliness and sheer Colleen style goofiness.  It took the sting out of a craptastic week and put a smile on my face (and that of my hubster/camera man).  Jimmy, I hope you like it, too!
Happy Birthday to my brother Aaron!
Tags: Jimmy Fallon