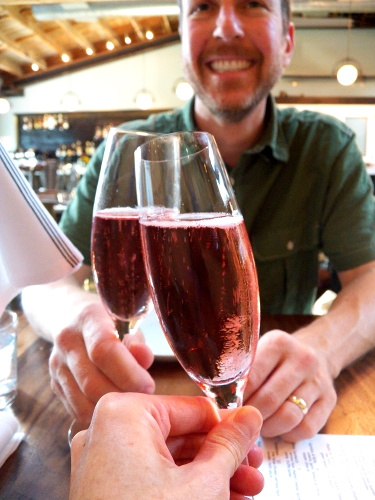 Lobster Mushrooms with Chorizo and Parmesan Foam
Pulpo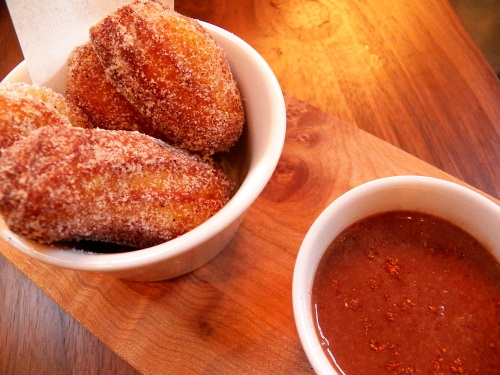 Churros with Hot Chocolate Dipping Sauce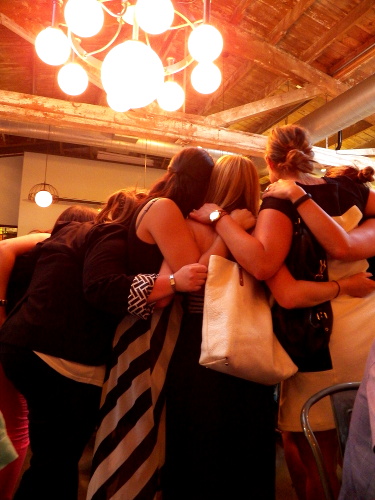 Isn't it wonderful to have friends?
…
Last night, I rode my bicycle downtown to meet the hubster for dinner, and, quite likely, our last warm evening ride of the year. We went to Ataula, our new favorite tapas place, which, as it happens, is exactly where our old favorite place used to be, so there was no real need to lament the change, even though I did a little when I saw the space in the midst of renovations.
It is fantastic, with a very knowledgeable and friendly staff, and especially the chef, who personally made sure I got a bathroom key and came to our table while we were eating the lobster mushrooms (from Mt. Hood!) and chorizo with parmesan foam. We were the first to taste it besides him, and he wanted to make sure it was all that.  It really was! And come on, a place with churros and hot chocolate dipping sauce? The height of splendor, peeps, the height! Plus, there was pink bubbly wine and that smile. Jeepers. I am one lucky gal.
More luck in the form of timing. We rode to Chapman just in time to watch the Swifts! It was amazing and awe inspiring. Nature, I am in love with you!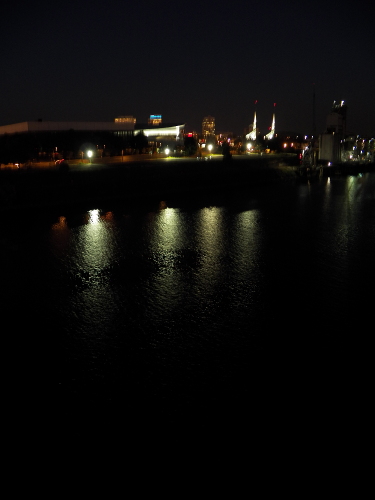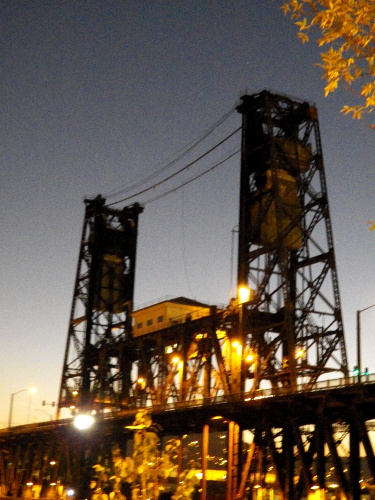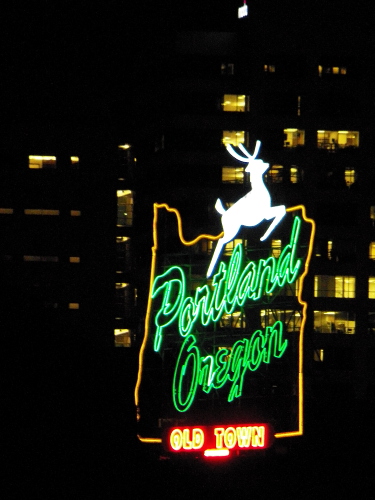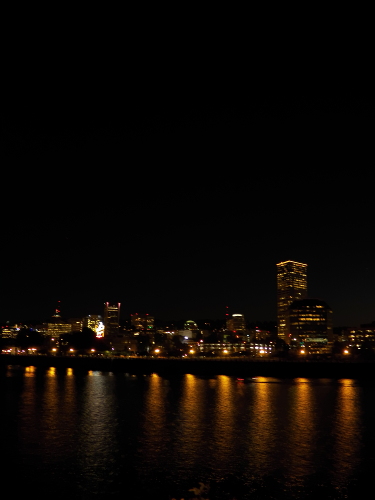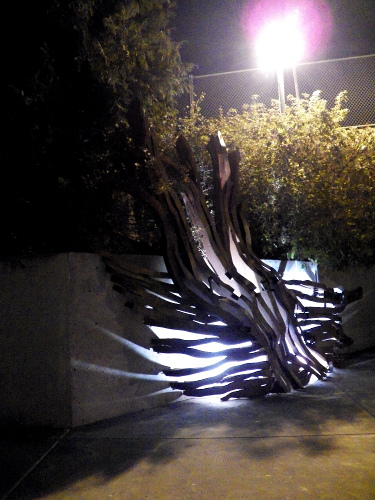 Our route home took us down the Esplanade, where a multitude of like minded runners, walkers, and cyclists in shirtsleeves basked in the warm evening glow, of the moon and buzzing fluorescents. There were photographers with tripods, film makers, one man deep in conversation with Vera, and the awesome hush of reverence that this glorious city inspires. Portland, you are a gem.