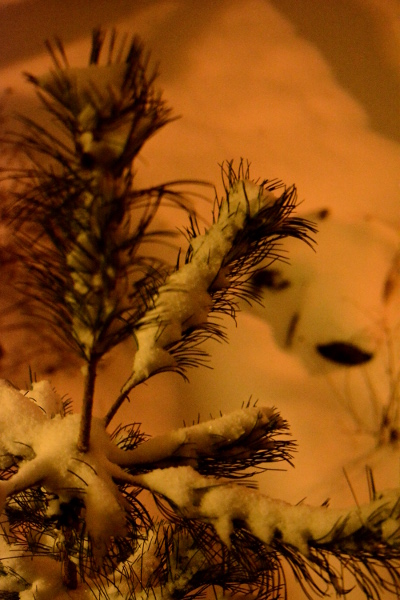 A fond memory of snow: the bright stillness of night, everything aglow.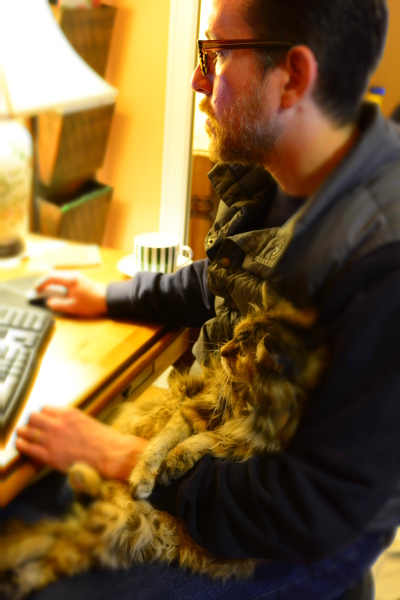 The best and gentlest man I know with my favorite, and almost nineteen year-old, girl.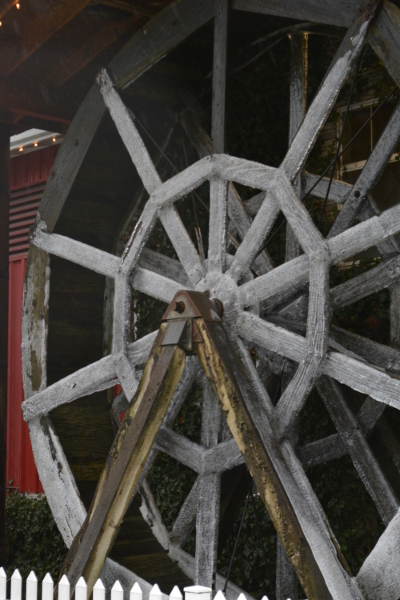 At Bob's Red Mill, the white is a sheet of ice. I bought a cardamom bun, scads of dry beans, and a 25-pound bag of whole wheat flour. I can't believe how quickly we go through it.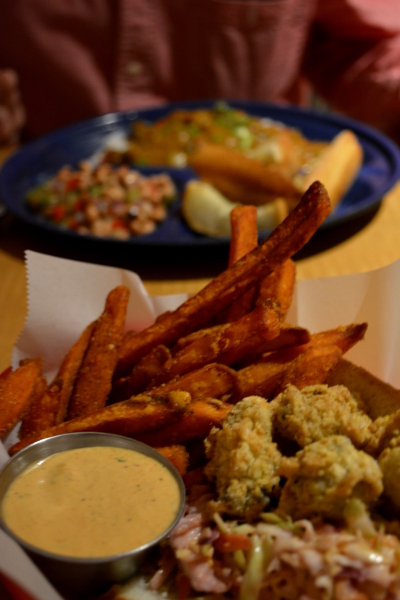 A "Welcome to Kentucky" flight of whiskey and bourbon at Tapalaya. Not a bad start to a lazy afternoon. I love sitting my nose close to the rim and inhaling just as much as I love the flavor on my tongue. Maybe because it reminds me of pipe tobacco and my Grandpa, the tins he stowed around the house, with me lifting the lids just enough to concentrate the scent in my eager nostrils.
The flight was followed by the quite literal blue plate special of crayfish etouffee, black-eyed pea salad, and garlic bread; and an oyster po-boy, sweet potato fries, and red beans. All was fabulous, as always, the biggest surprise being the salad. Unaccustomed to cold black-eyed peas, we were leery, but the flavor won us over right-quick.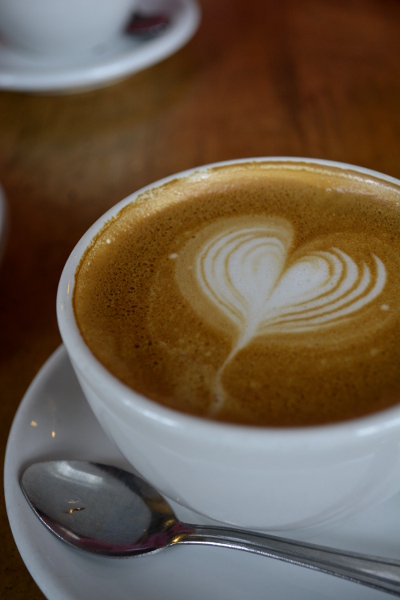 My weekly decaf latte. It does a body good.