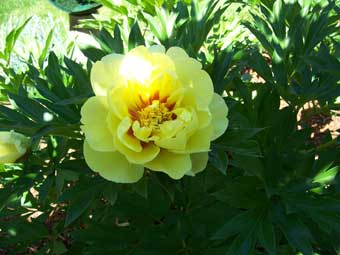 This is a bloom from the final peony I bought on my grand adventure last summer – the Bartzella!  A delight for the eyes on the eve of my sixteenth wedding anniversary.
Blessed is the influence of one true, loving human soul to another.
George Eliot
Happy Anniversary – I love you, Buddy!