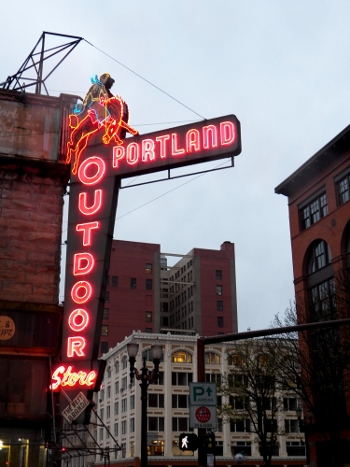 I met the hubster downtown after work the other day. A date night, if you will.
We ate steak, and I had a Sazerac, one of the finest cocktails known to woman (oh yes I did!) because it contains not only whiskey but absinthe (I like mine with a little extra). The cocktail gods were thinking of yours truly when this one was dreamed up. Sho-nuff.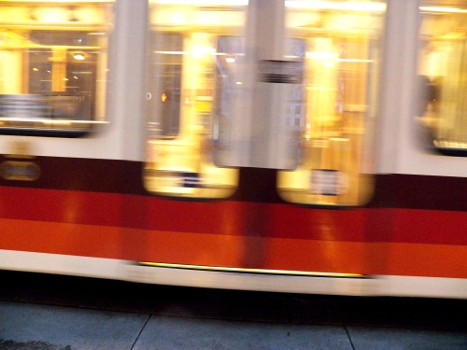 We walked around a bit before returning to the car, an ever so small window without need for an umbrella. I was pleased as punch to actually have my camera while the Portland Outdoor Store neon was in its full glory. How awesome is that light? It's like having a Sazerac without actually having one. Warm giddiness spreading through the veins, one brilliant blink at a time.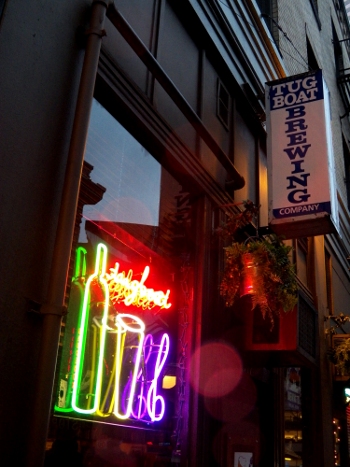 I love this place. Though we haven't been in a while. They have beer (surprise!) and really good live jazz. I like jazz. Give me a little Ella, Miles, Thelonius, or Chet, and I am good to go.
The hubster works in the tall building and can see the whole city, storms and traffic and birds soaring.
We're driving home, and that's his building again.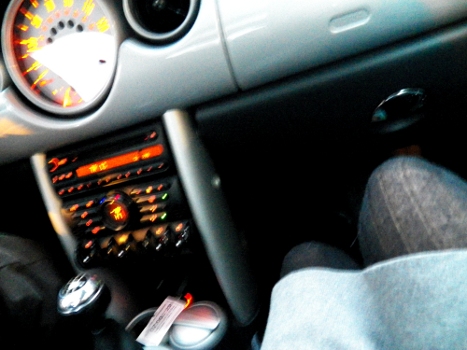 Five speeds and my knees. I do not like an automatic transmission. Not one bit.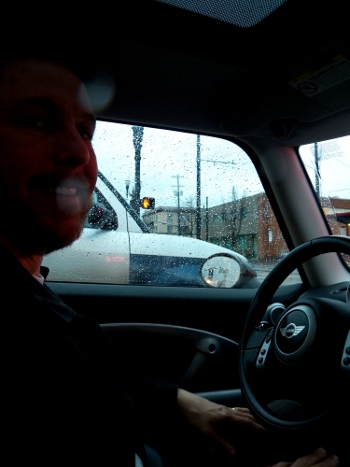 I almost didn't include this photo because the water droplets on the lens obscuring his handsome face, but his smile shines through it all. The best.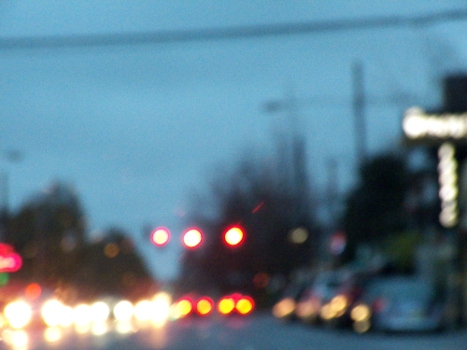 That's Burnside, just in case you didn't know.