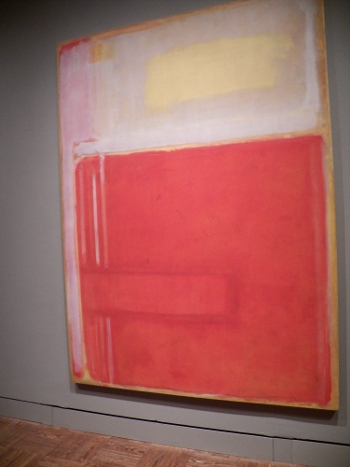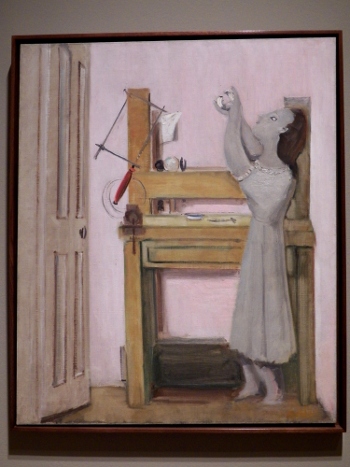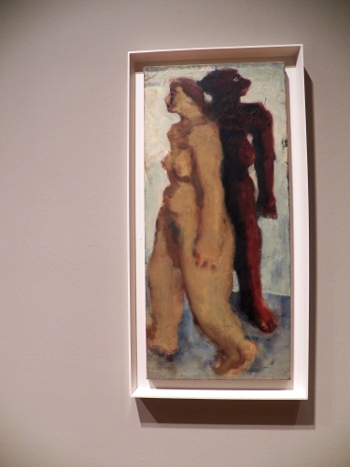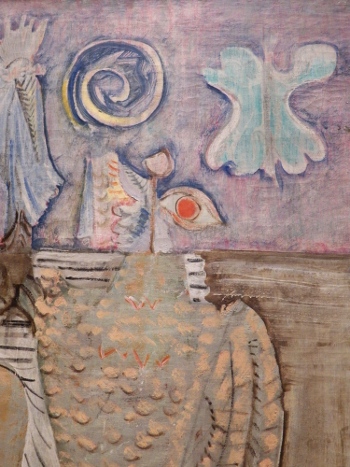 I spent Saturday with two of my favorite people: gazing, driving, eating, and enjoying every single second. We went to the Portland Art Museum to see the Mark Rothko show, which, as a pretty big fan, I thought was amazing. It was cool to see work from his career arc, not just his iconic pieces. Though I need to be better about remembering the names. Save for Nude, which I hope is obvious, I cannot recall any. A little help? Anyhoo, I got all giddy looking at brush strokes and drips (the last one is a detail of a larger piece for this very reason), those bits that make this observer really appreciate the fact that there was a live-person on the other end, with thoughts and ideas about execution and final products. Is this what he pictured in his mind's eye? Did he look at it with the same sense of awe and excitement? I sure hope so.
After the Rothko, we went upstairs to the John Frame exhibit, one I could not initially give a whit about since I didn't know any better. Then I saw the first photo of a bespectacled monkey, and knew something magical was in store. Indeed, it was one of the finest artistic endeavors I've witnessed. EVER. They asked that no photos be taken, and it nearly broke my heart. His work is so detailed and beautiful and evocative that I remained in a state of wonder and probably would have cried were I alone or with the hubster. Strangers leave me alone when I blubber in public, afraid it is contagious, I suppose. But friends not yet accustomed to my weeping ways I spared, saving my tears for home and the viewing of this fil-um with the hubster. He liked it, too.
John Frame makes everything. Sewing, carving, growing, composing, filming. Beautiful music. Sweet figures. Ever-so-tiny articulated hands. Everything. It is magic and madness and reverence done with an unfathomable love for the craft.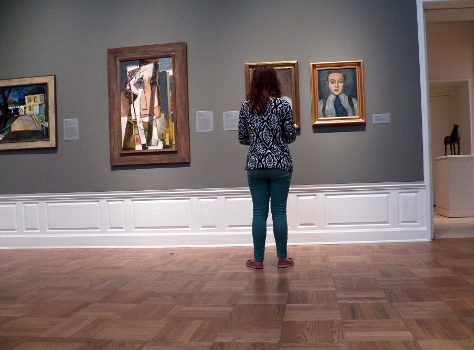 One of my companions, enjoying the Milton Avery on display. They are among my favorites at the museum.