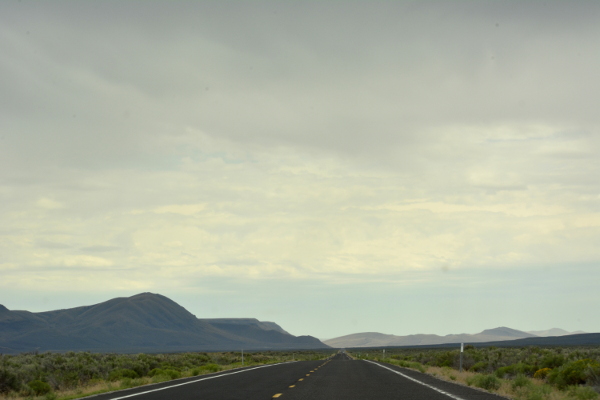 Gray's Butte
Posted at a rest stop on Highway 395, pretty fabulous!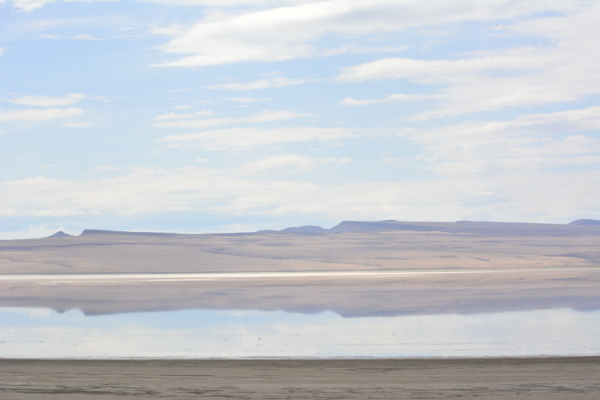 The tiny specks are birds!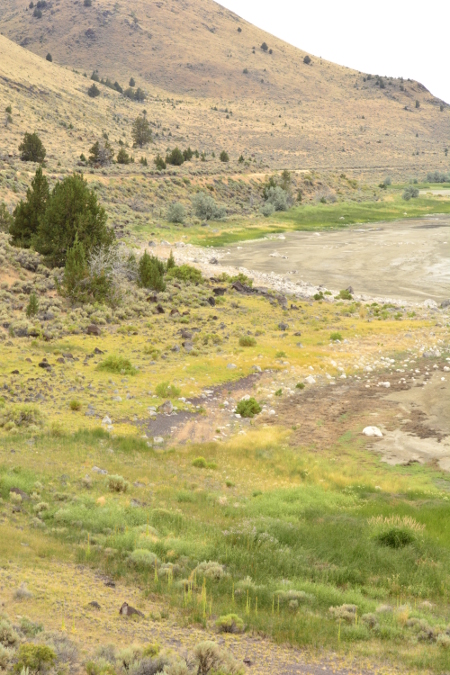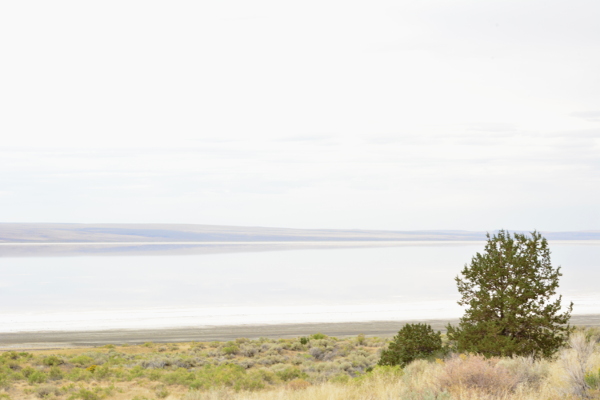 Lake Abert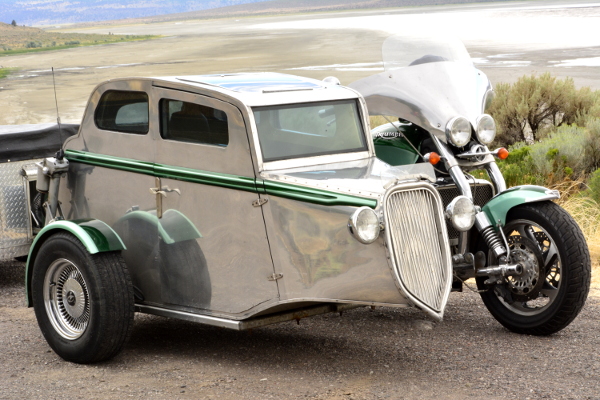 This awesome side car was made by its owner. How cool is that?! He and his wife were traveling with another couple from Iowa for eighteen days around the West and seemed to be having the time of their lives. Isn't it marvelous to have friends!
The kindly side car passenger took our picture. Thanks!
Our home away from home at Summer Lake Hot Springs, the Paisley. The building is new construction and eco-friendly, with a lot of old and found pieces, very cozy and fine.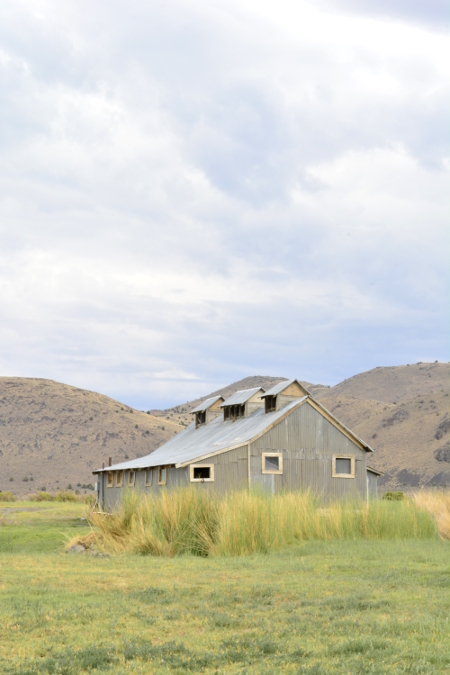 The Barn…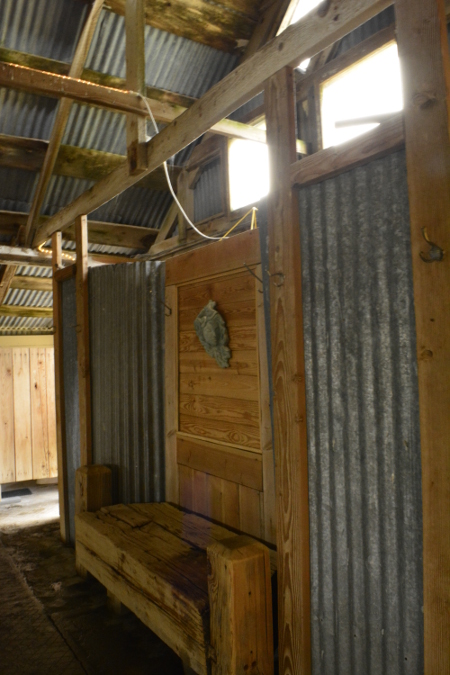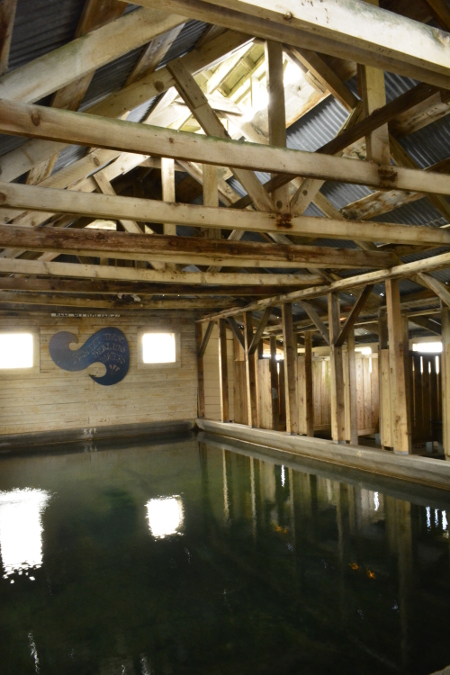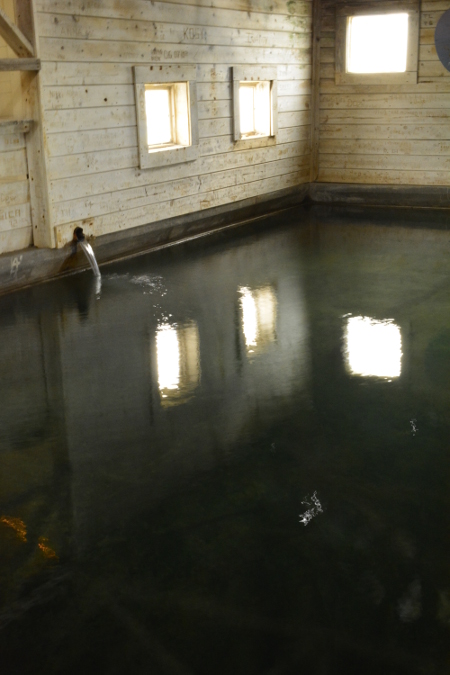 …and the pool it houses. Rustic, but much sturdier than it looks. The pool is 104 degrees of heaven, a slippery silica and sulfur-rich water that had us glowing, body and soul.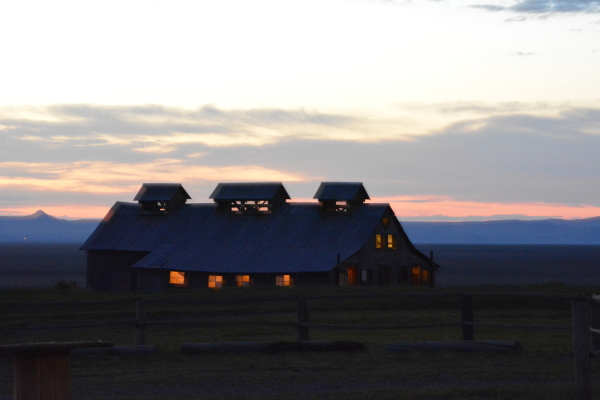 The barn glowing of its own accord at sunset. Your eyes have not gone googly, either, my tripod must have moved a smidge. I couldn't bear not to share it.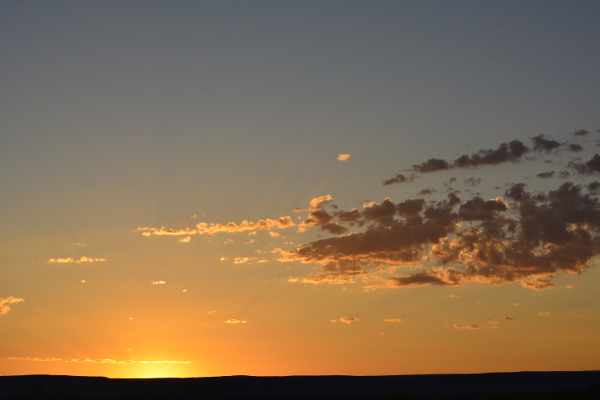 We stayed two nights, and each morning, I got up before sunrise to watch this bit of magic on the front porch. It was well worth being hassled by insidious deer flies!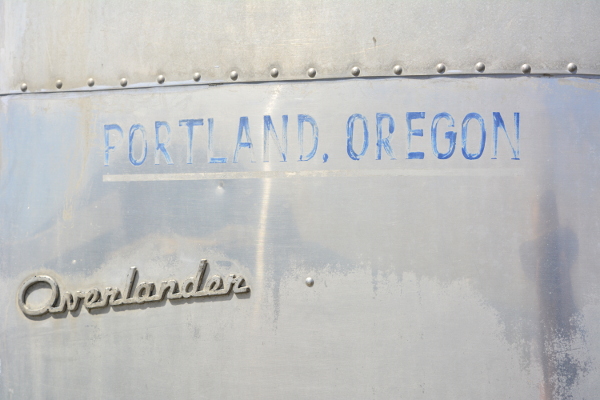 Summer Lake Hot Springs, back when I first heard about it, was camp sites and a collection of Airstream trailers. They still have them for rent, if that's your pleasure.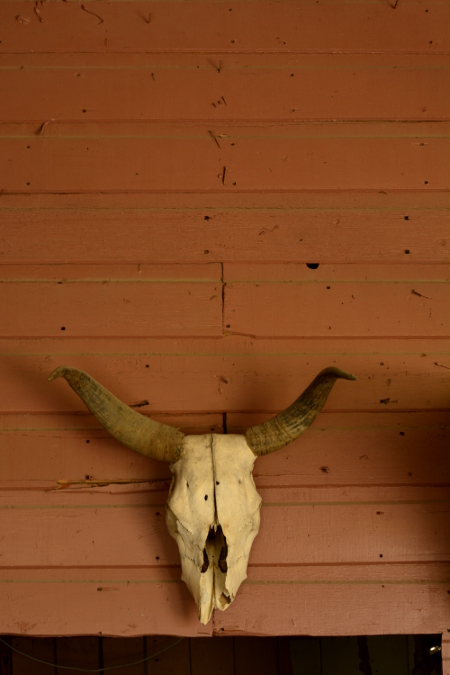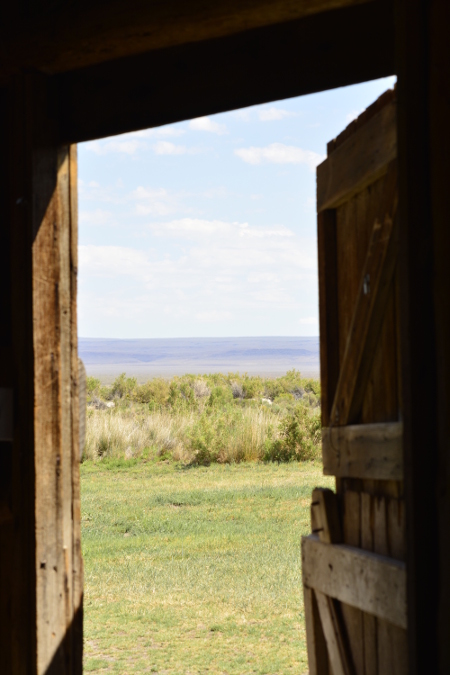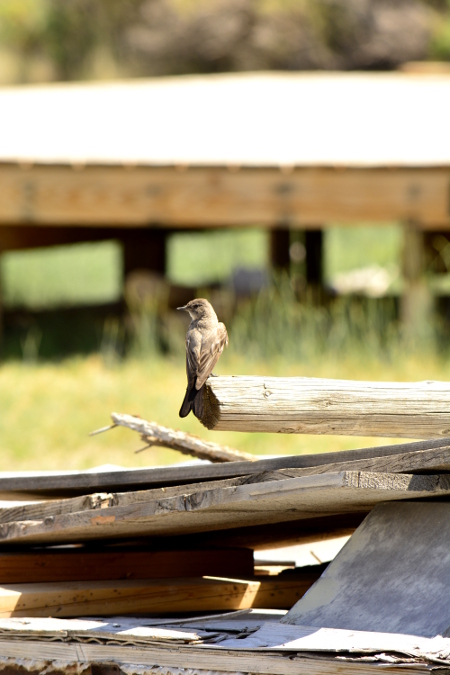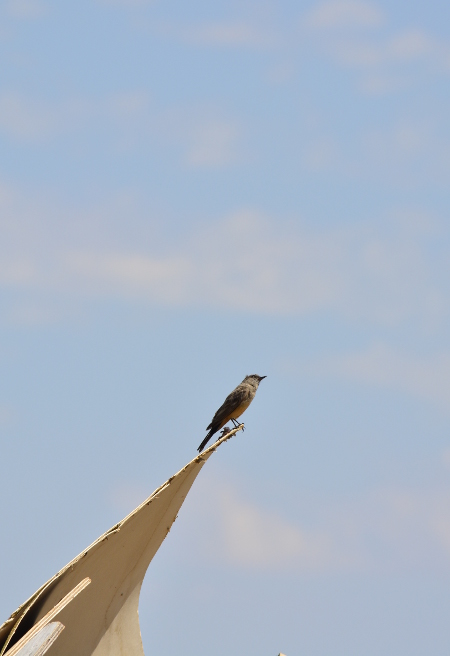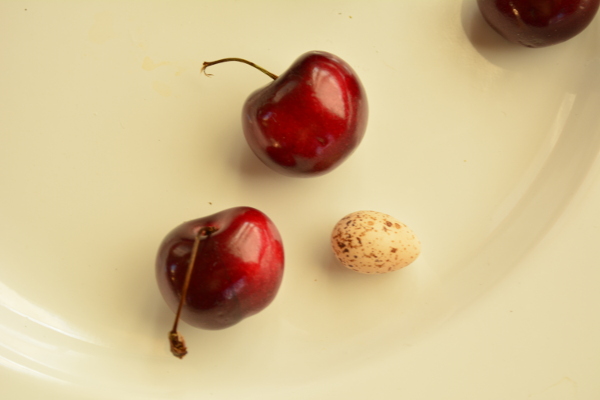 Like Diamond and the Malheur Wildlife Refuge, there are a lot of birds to be found, and we spent much of our time gazing and listening. I'm pretty sure that's a Says Phoebe. The egg is from a Barn Swallow. The hubster found it floating in the pool, rejected by its parents after the other babies fledged, ostensibly. Amazing how tiny nascent life can be.
The hubster, reading.
Soak. Eat. Sleep. Read. Repeat.
Do it and be glad!
Ross's Geese, maybe, happily enjoying the pond. Until…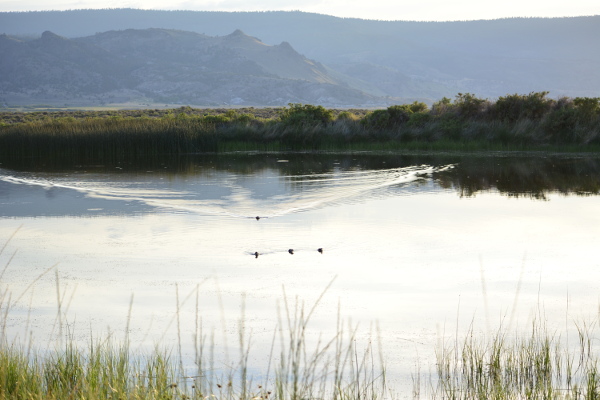 a mean old Coot (literally!) went Jaws on them. Not cool!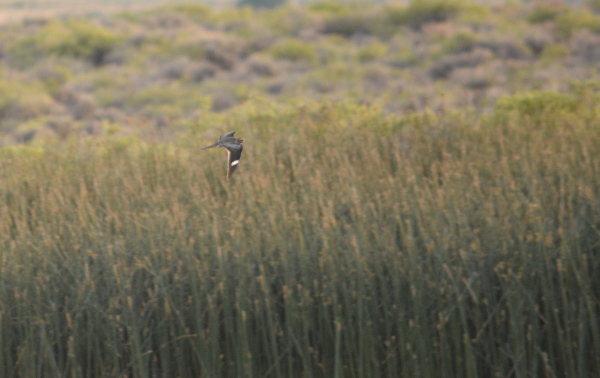 Nighthawk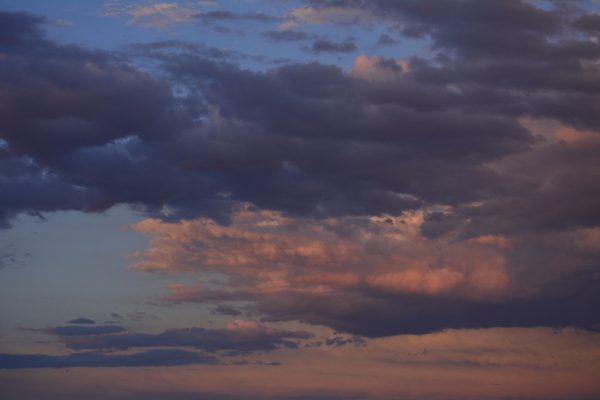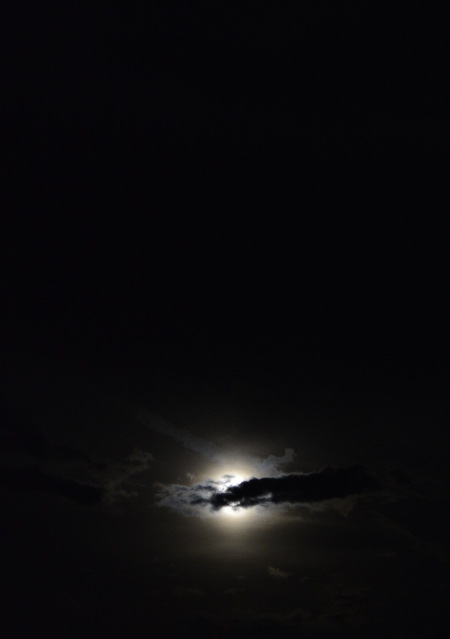 I don't know that I have ever been so enchanted by the sky. It dazzled at every hour: sun, whispers of clouds, thunderheads, orange, yellow, red, pink, indigo, full moon, and stars!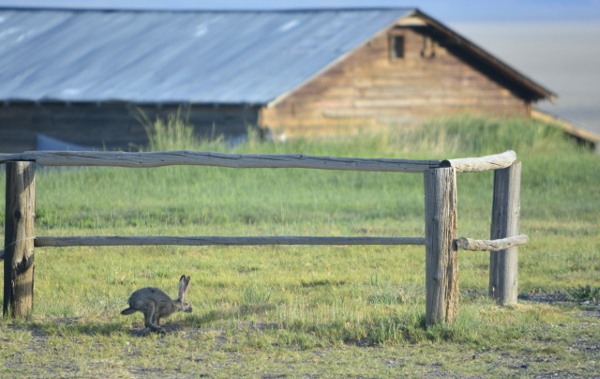 Late, for a very important date!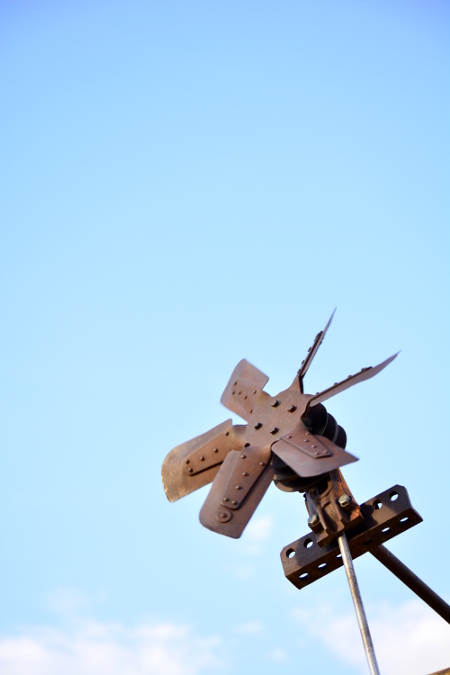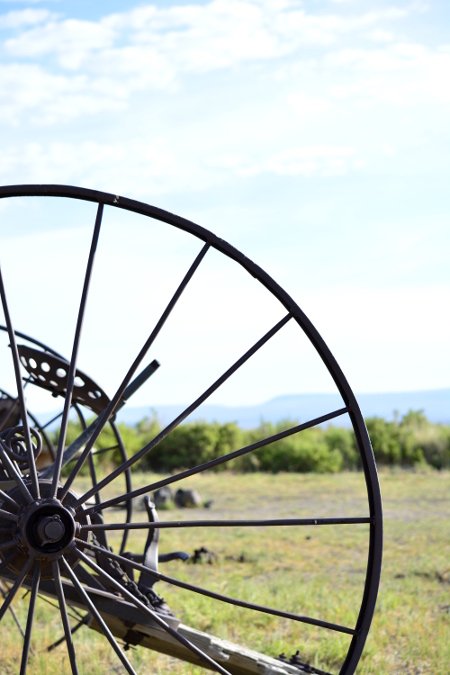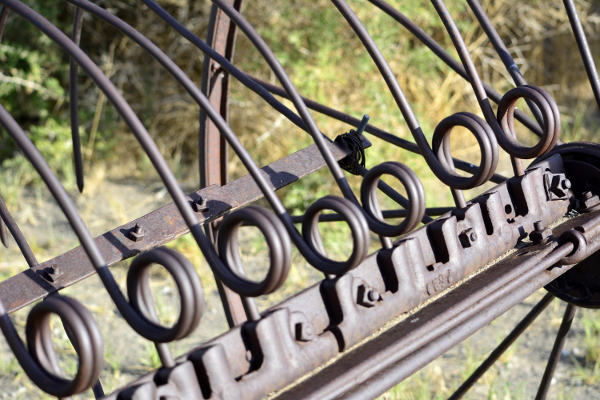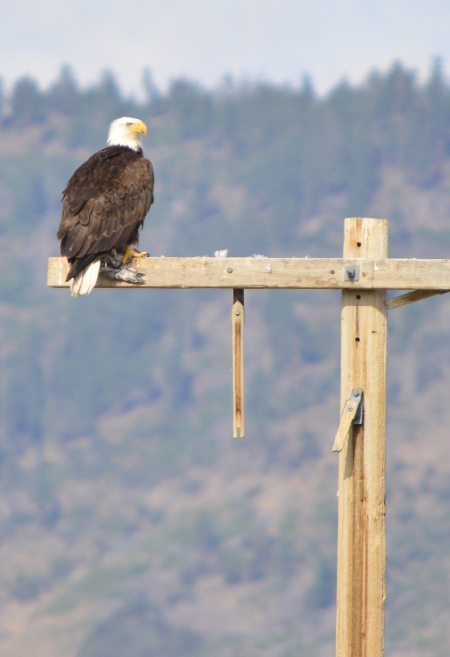 Saving the best for last:
Bald Eagle with prey
Great Horned Owl
Oh, Creation, you astound me at every turn!