Once upon a Friday, we went to the Fair – all manner of creation was there.
An ever so curious goat,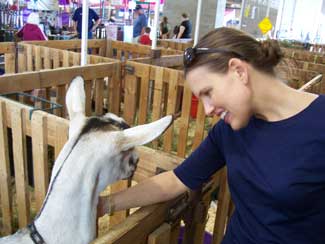 Who was as kind as can be.
And an eager fella
That said, "Pet me!  Pet me!"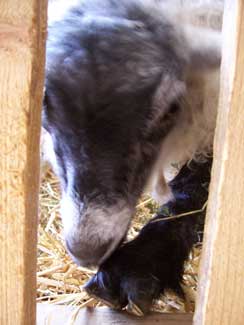 A little bit later we were asked to dance.
While this cutie thought, "Maybe if I stay perfectly still, no one will see me, not a chance!"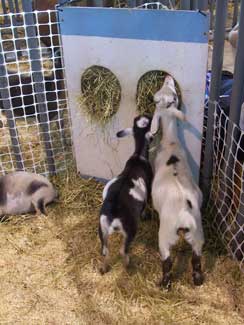 The baby goats were ravenous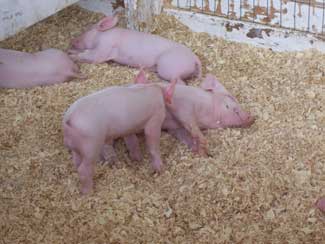 And this little piggie, too, looking for milk everywhere, wouldn't you?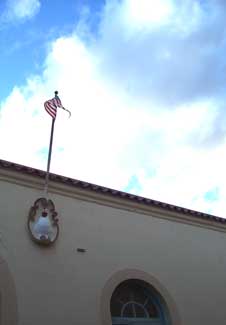 The Poultry House was rather dignified,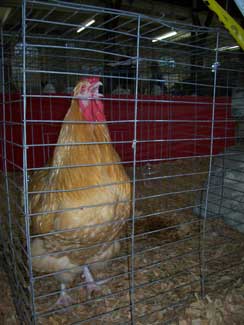 With this very proud rooster to greet the flock.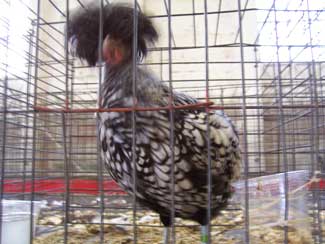 Another channeled Phyllis Diller…
While these two were more punk rock.
This charmer talked no turkey…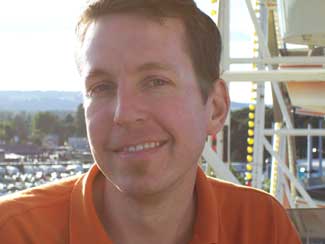 Nor did this handsome man.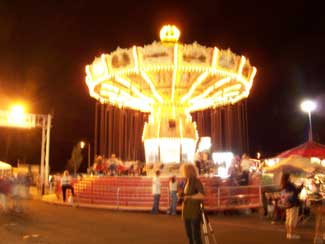 But when the lights came on, our photos got jerky.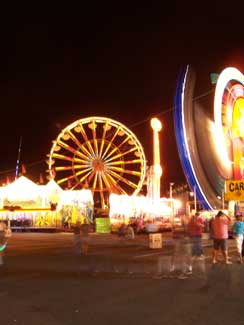 Time to head home – as fast as we can!